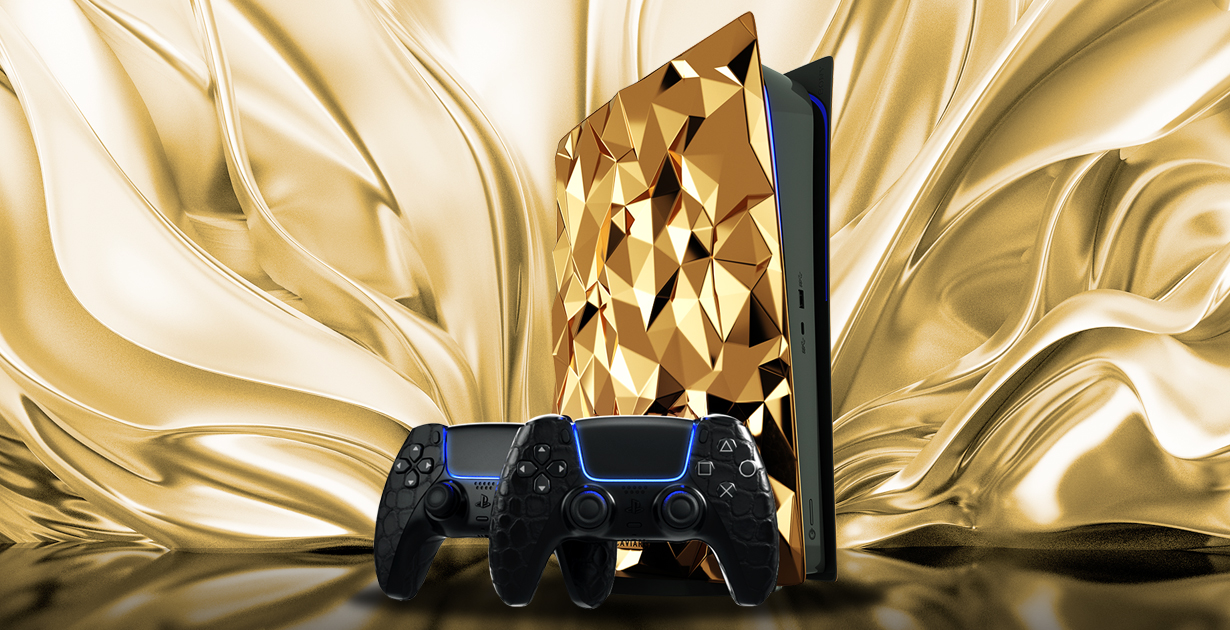 Gold gaming console — an attribute of the elite gamer
19.03.2021
Average reading time — 3 minutes
The latest creation of the Russian brand "Caviar" that specializes in accessories made of precious metals came as a surprise to everyone. The company has released a version of the acclaimed PlayStation 5 gaming console encased in a golden shell. The unique product amazed both games fans and connoisseurs of products made of the noble metal.
Golden rock
The precious gaming console derives its name from its outer shell. Thanks to the skillful jewelry technique, the body of the device looks voluminous and resembles the surface of a crystal. According to the jewelers, they were inspired by gold ore and its grace.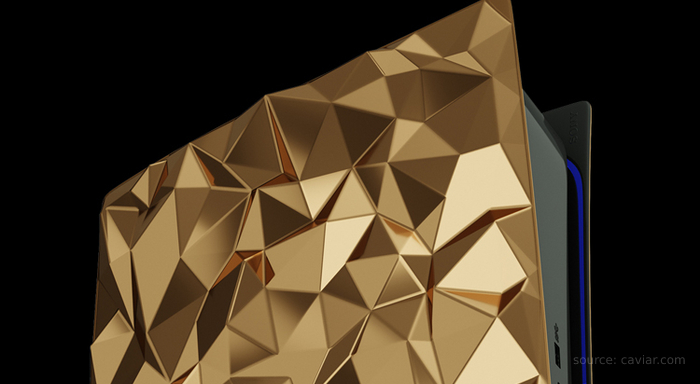 In the photo: The console made of the royal metal is a human-made analogue, a product of modern technology, a proof of the human creative mind.
The real gaming console was used as the basis, the jewelers made changes only to the outer panels of the console. It took about 3.8 kilograms of 18K gold (fineness: 750) to create the masterpiece. The case is adorned with a manufacturer's nameplate made of the noble metal of the highest fineness. The set includes two controllers that are trimmed with exquisite gold inserts and crocodile leather.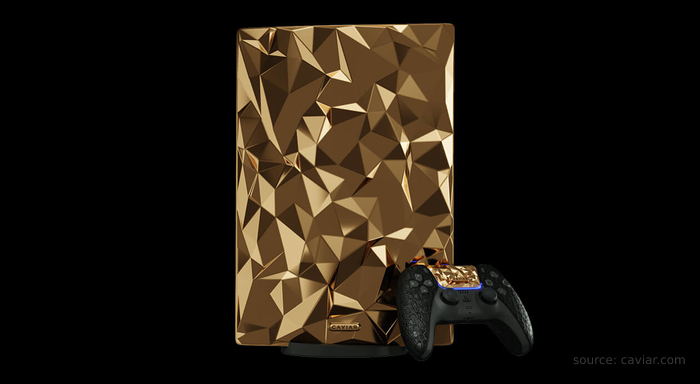 In the photo: the metal of kings unambiguously emphasizes the status of one of the oldest and most popular brands of gaming consoles in the world.
According to jewelers…
The company's specialists said that they simply could not ignore such a modern and powerful device and decided to add a precious gloss to the console. Craftsmen point out that the PlayStation 5 gold version is a limited-edition offer.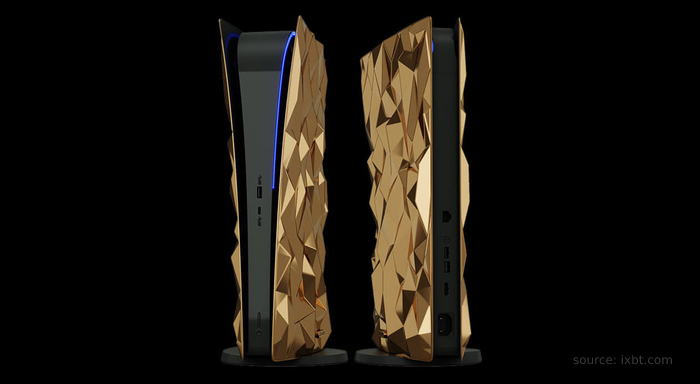 In the photo: gaming console and controller in gold finish.
The price of a dream
How much does this limited edition of the gaming console cost? Considering the amount of the yellow metal used, the impressive price tag of the toy is quite justified — the "precious" dream will cost gamers almost 400 thousand dollars.
Find out more about unique pieces made of the yellow metal.
Read the article: