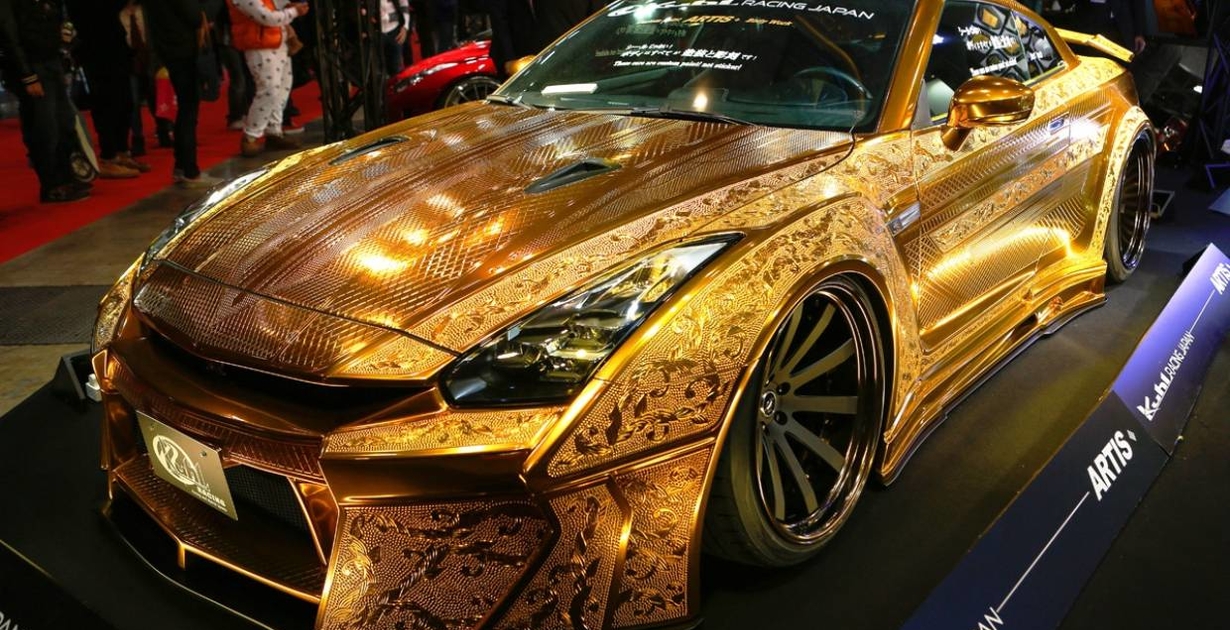 Nissan GT-R, which is arguable the most legendary sports car of the famous Japanese automobile manufacturer, has thousands of tuning options. On top of that, the creative approach of the artists and designers of the Japanese company Kuhl Racing was absolutely mind-blowing.
The company's craftsmen covered the fiberglass case of the sports car with intricate engraving. Then the parts of the car were chromed, gold-plated, and several final layers of varnish were added.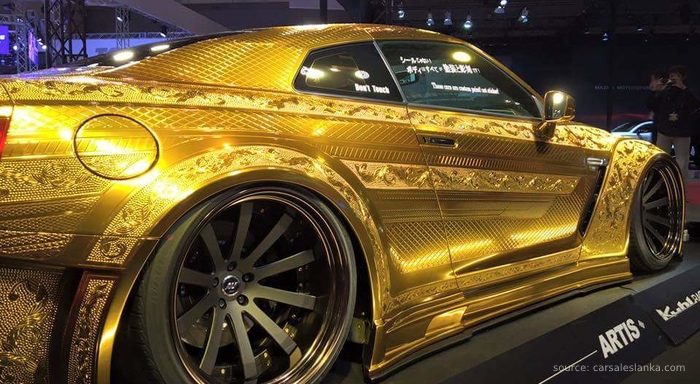 In the photo: the car was engraved manually.
An impressive modification proved worthy of the Grand Prix at the Tokyo International Custom Car Contest. The "Gold Godzilla" sports car now moves from one showroom to another, becoming the pride of the manufacturers.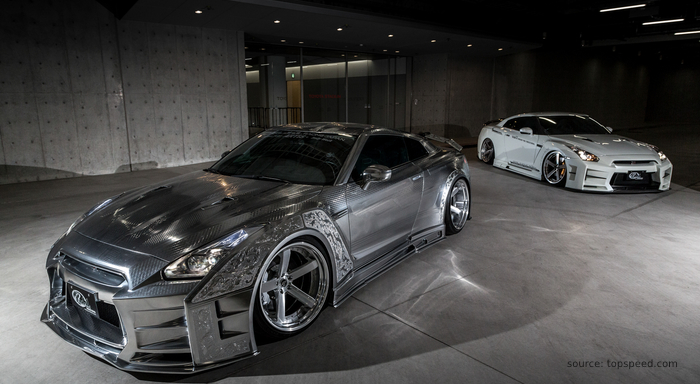 In the photo: such type of engraving is the trademark of Kuhl Racing.
In addition to the luxurious exterior, the 820-horsepower car is distinguished by the chrome-plated 3.8-liter V638DETT engine. The manufacturers promise to increase the power of the engine up to 1000HP, but they warn that in case the precious vehicle is damaged, the car must be transported to the Japanese automobile repair shop.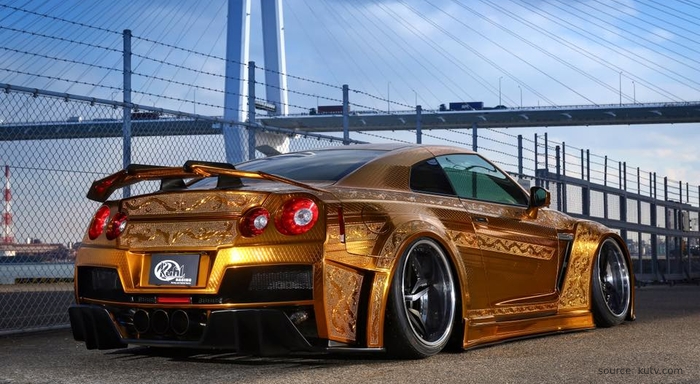 In the photo: the sports car with gold engraving is on sale for $1400000.
Read article about the BMW that was "bathed" in gold by the Czech designers