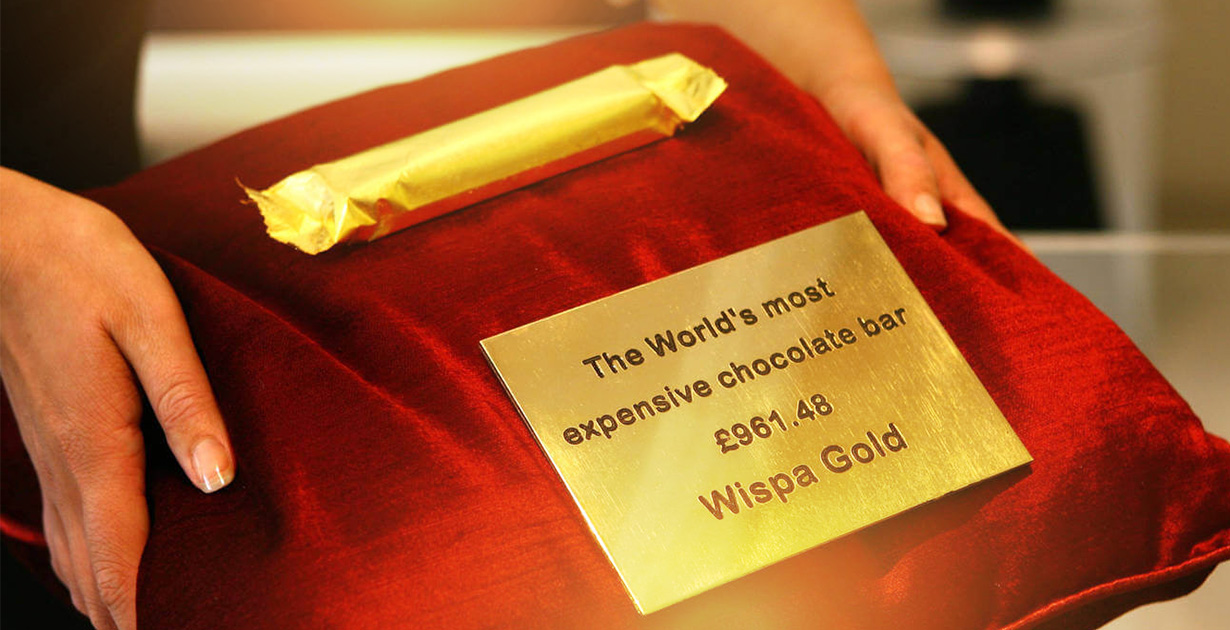 Golden chocolate Wispa
13.01.2023
Lovers of sweets would probably like to try the most valuable chocolate in the world. However, the cost of such a dessert can reach a six-month salary. The high price and limited supply make the product inaccessible but still desirable for the mass consumer. Therefore, today we will participate in a virtual tasting of the most expensive chocolate in the world.

From closure to triumph
Surprisingly, the most expensive chocolate was created by the well-known company Wispa. Their chocolate bars could be found in many popular supermarkets at an attractive price. The brand was created in 1981 and even competed with Aero (now owned by Nestle), but it ceased to exist in 2003.
However, fans of the brand did not agree with the radical decision. Internet users actively urged people to sign petitions for the return of the brand, and groups on MySpace (Myspace) and Facebook, dedicated to chocolate bars, were starting to gain popularity. In 2007, during a performance by Iggy and the Stooges, candy bar fans stormed the stage with a "Bring Back Wispa" sign. All this led to the fact that the brand's products reappeared on store shelves. Despite the fact that the return was positioned as temporary, sweets are still sold.
Eat without unwrapping
The campaign to bring the brand back to the market not only brought products back to the shelves, but also led to the creation of the most expensive chocolate in the world. The popular Wispa Gold special edition bar was released in limited quantities and became the most expensive bar in the world. The exclusive chocolate bar packaged in gold leaf can be eaten without unwrapping. Chocolate was available for purchase for only a week, all proceeds from the sale were donated to the UK Lowe Syndrome Trust.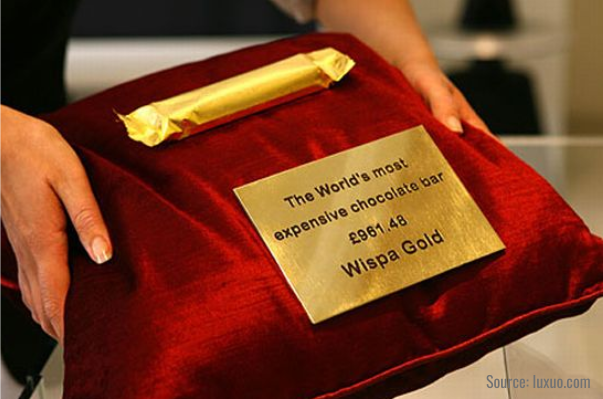 In the photo: the price for 14 grams of pleasure — $1,630 dollars.
Even more interesting and useful information — on our YouTube channel!