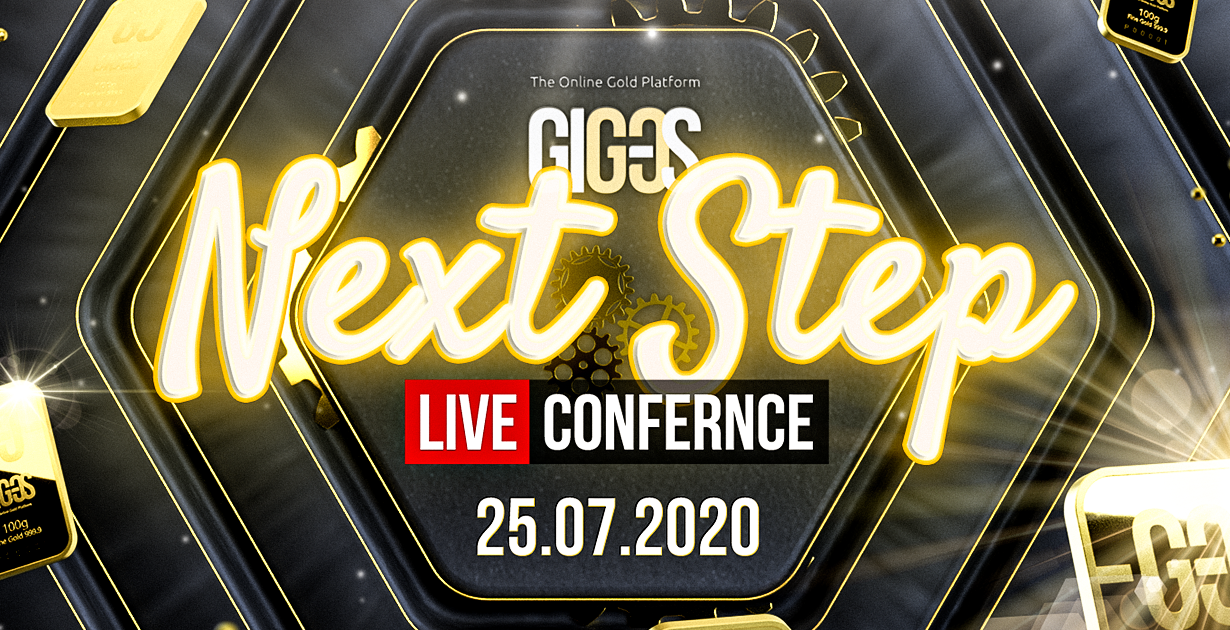 LIVE conference "NEXT STEP"
30.06.2020
With each passing day, the issue of ensuring Financial Security is becoming especially relevant. People strive to overcome the crisis, preserve and accumulate their material resources. In order to adapt to global changes, it is necessary to develop a business and introduce the latest tools.
The time has come to tell about the latest GIG-OS projects that we have prepared for each and every one of you.
LIVE conference "NEXT STEP"
will be held on July 25, 2020.
President Dmitriy Aksyonov will present two special projects.
Participation in the conference will give you the opportunity to learn about the favorable conditions when buying investment gold. The projects will increase the value of GIG-OS subscriptions for all users of the platform manifold.
The next step will help expanding the horizons for a successful business.