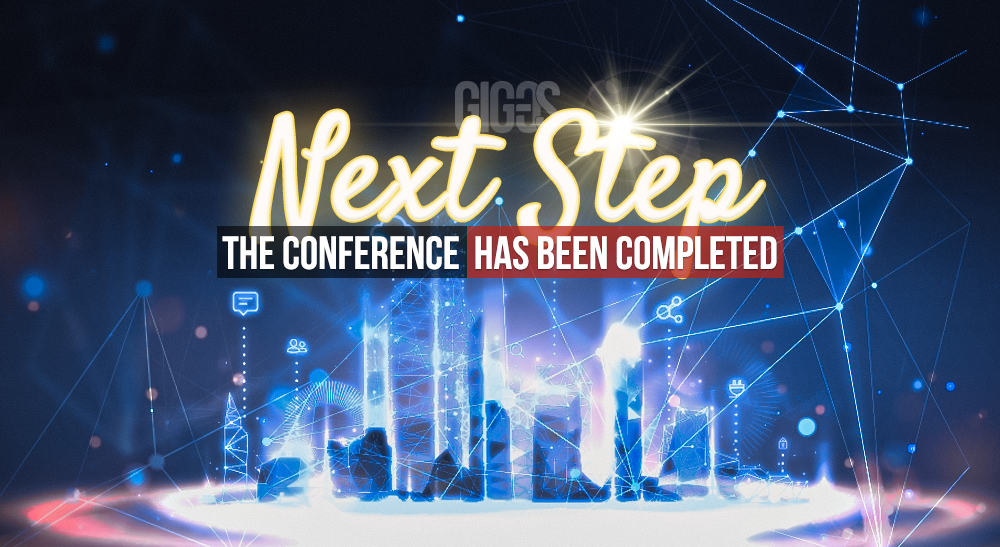 "Next Step" — the conference has been held!
31.07.2020
For a decade, we have been helping people around the world achieve a state of Financial Security.
The next step in this direction was the launch of two special projects for clients and Business partners of the GIG-OS. The platform hosted an online broadcast, which was dedicated to new projects and helped to become closer and more united, despite distance restrictions.
The large-scale LIVE conference brought together representatives from 53 countries .
We would like to thank all clients and Business partners for participating in this important event which will make your cooperation with the platform even more profitable and productive.
The main topics of the "Next Step" event:
minimizing the consequences of economic threats;

transforming the instability of markets into new opportunities;

business development with the help of GIG-OS projects.
GIG-OS President Dmitriy Aksyonov, speaking at the conference, presented two special projects: "GIG-OS Time Shift" and "GIG-OS Fixing".
In his speech, the head of the company noted the importance of the new tools:
"Everyone can be confident in the future without being afraid of the threats that constantly arise in our world, depriving a person of stability and future prospects."
Two essential tools will allow each client and Business partner to create, preserve and accumulate capital:
1. The "GIG-OS Time Shift" project allows to pay for the purchase of a 100 gram gold bar by parts.
2. The "GIG-OS Fixing" project allows you to fix the cost of a 100 gram bar under a valid subscription for up to 6 months.
Use new solutions provided by the GIG-OS platform to get a reliable protection from economic threats and ensure Financial Security for yourself and your family.
Start creating the future you've dreamed of right now!