Sripuram: 1,5 tons of gold
21.02.2020
The extraordinary Golden Temple Sripuram was built in the South Indian state, namely Tamil Nadu. The shrine is covered with 1,5 tons of gold. The construction of the Hindu temple complex was completed in 2007.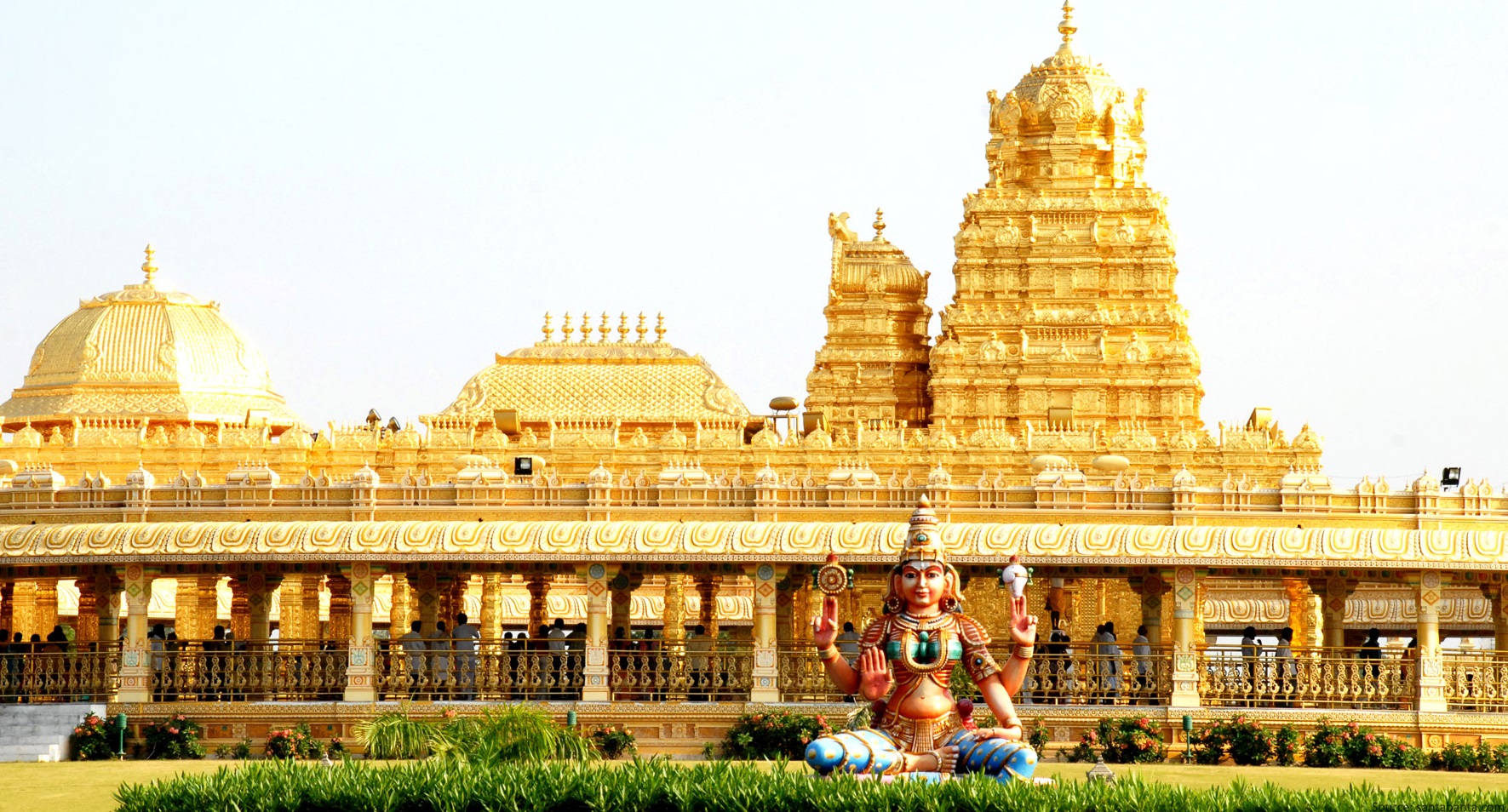 In the photo: Sripuram is located not far from Vellore, and is truly one of the most beautiful religious buildings in India.
The exterior of the richly-decorated temple is distinguished by the intricate filigree and myriads of decorative elements. Each golden element of the architectural structure is handcrafted using the finest technique.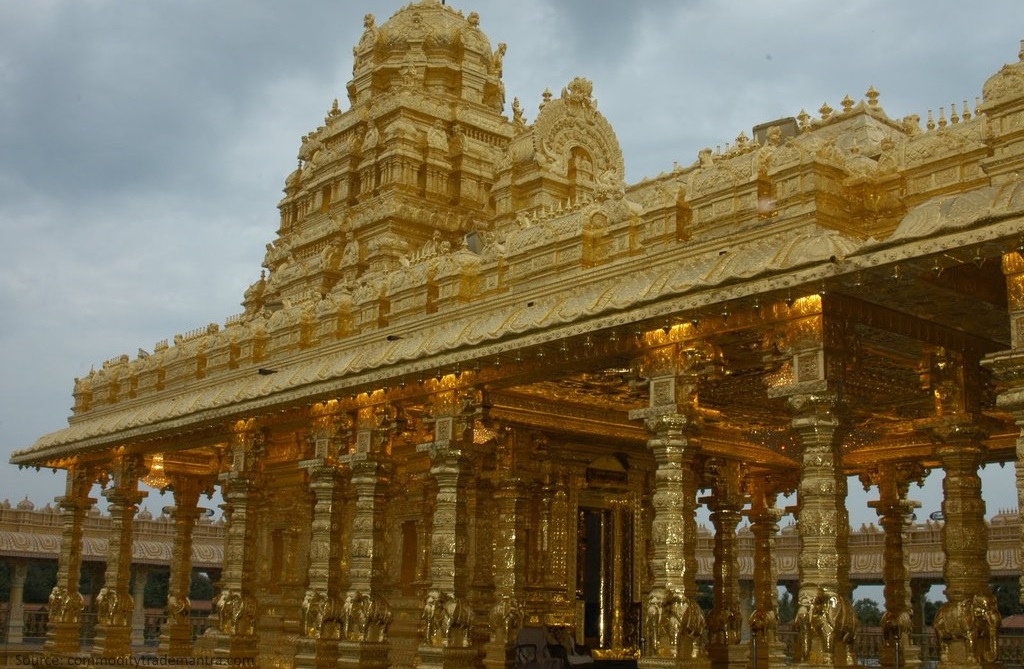 In the photo: the facade of the building, as well as columns, domes and numerous statues of Sripuram are gold plated.
The main relic of the Golden Temple is the golden statue of Lakshmi (Sanskrit: "Happiness"; the Hindu goddess of prosperity, wealth and fortune).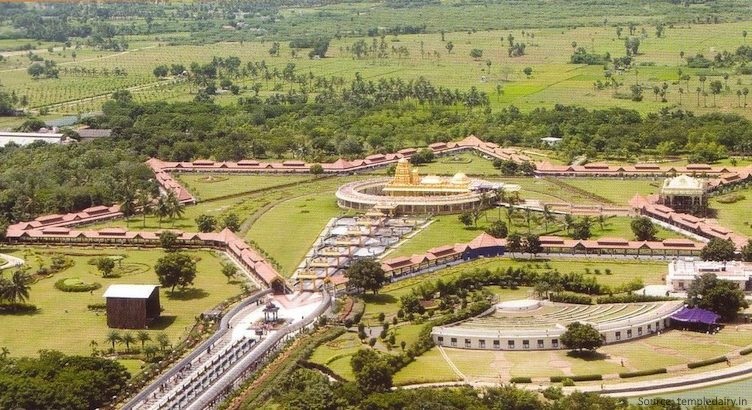 In the photo: the numerous religious buildings around the Sripuram temple are lined up in the shape of a hexagram, which can only be seen from a bird's-eye view.
The Golden Temple is surrounded by the large 100-acre park (40 hectares). In order to enter the shrine, worshipers must go through a 1,8-kilometer-long alley.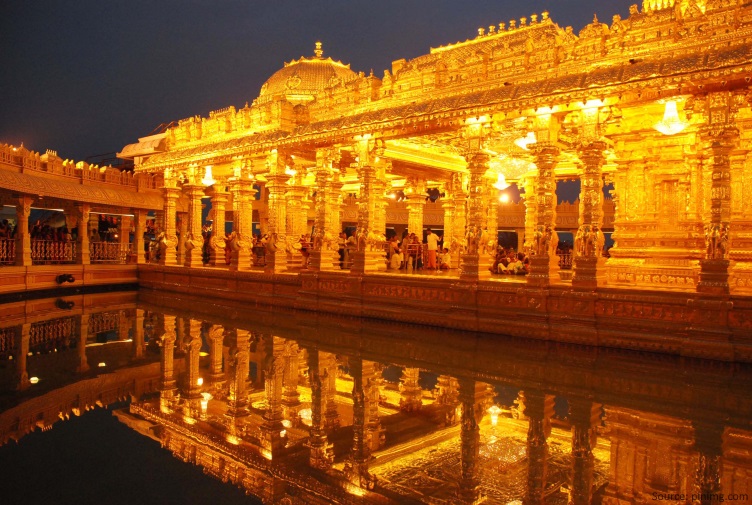 In the photo: Sripuram is by far the largest golden temple in the world, one of the most visited Hindu shrines.
The temple complex was built solely on donations collected by a local charity foundation.
Every year, the golden wonder of the world attracts hundreds of thousands of tourists from different countries, as well as many pilgrims in pursuit of spiritual cleansing.
Read also: The mystery of the Indian temple