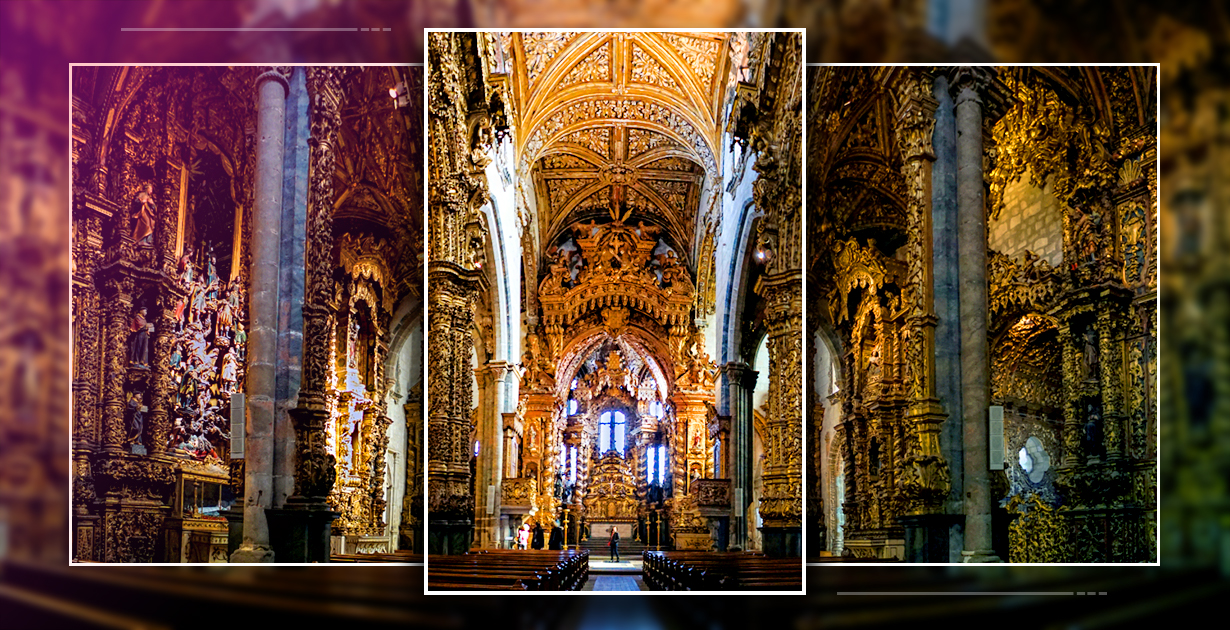 The Golden Baroque of Porto
03.09.2021
Porto, a city in northern Portugal, has plenty of ancient temples and monasteries built in Gothic, Baroque and Neoclassical styles. The real gem of Porto is the Church of Saint Francis (the Church of São Francisco) – the most famous cathedral in the city.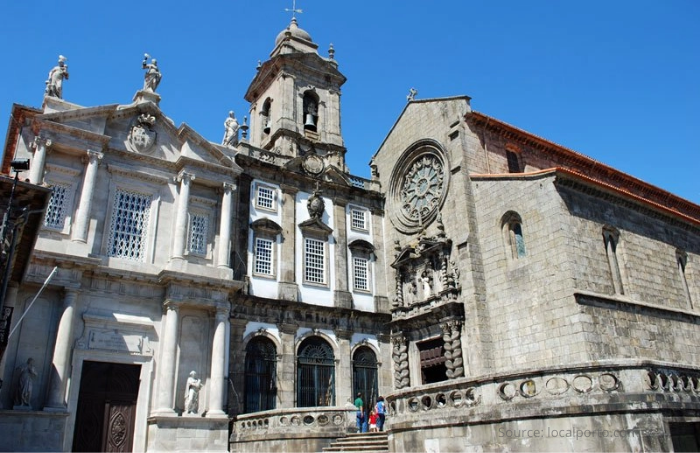 The church was built over the course of 40 years, its construction was completed only in 1425. After three centuries, the interior of the temple was gilded and decorated with carved wood.
The main facade of the church is decorated with a granite statue of Saint Francis of Assisi with a giant stained-glass rose window above it.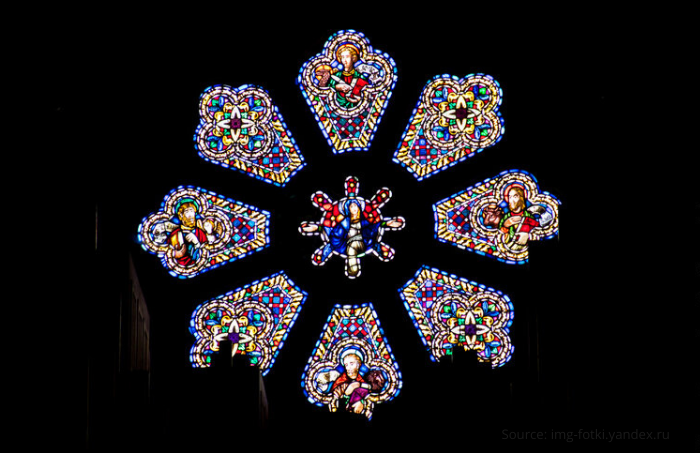 Behind the subtle facade of the building lies the true "abundance of gold". Owning to the luxurious decoration of the church it is called the "golden temple".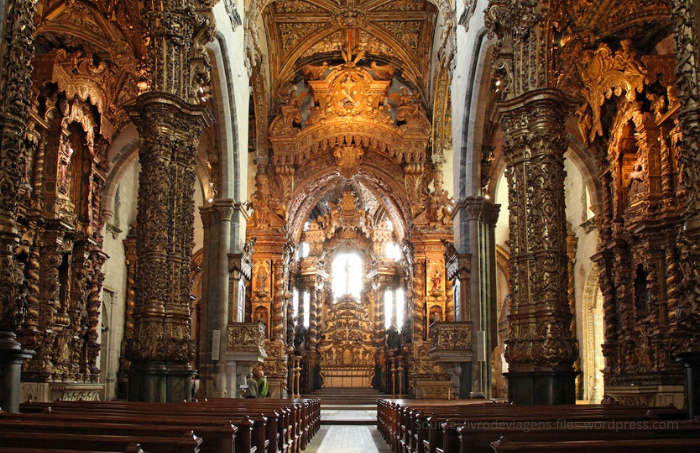 The interior decoration of the church is an example of the skilful workmanship of Portuguese woodcarvers and engravers of the 18th century. The talented craftsmen "revived" the austere building by covering the walls, ceilings and arches inside the cathedral with gilded wooden panels, gilding the columns and wooden chapels. According to some versions, more than 370 kilograms of gold were used on decorative elements.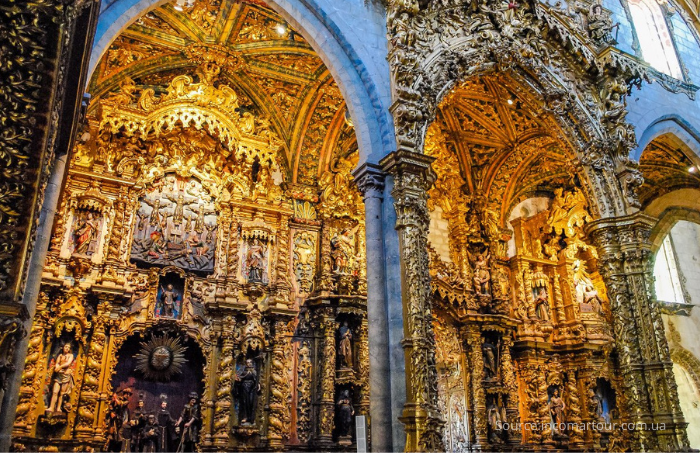 There are several gilded wood compositions depicting revered saints.​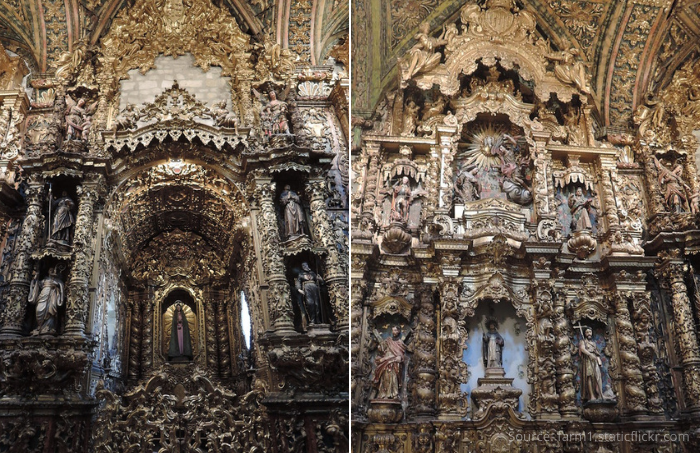 The main attraction of the golden church is the wooden altar with the genealogical tree of Jesus Christ (The Tree of Jesse). The carved gold-plated composition was made by local craftsmen in 1718.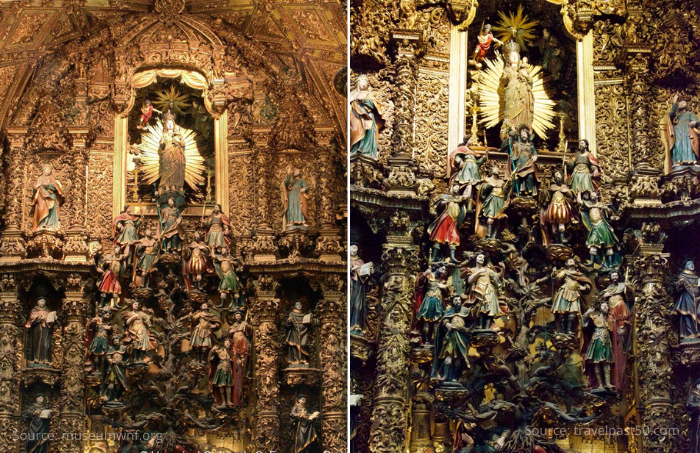 Communal worship and other church services no longer take place in the cathedral, but classical music concerts are organized regularly. The church houses a museum, where objects of Portuguese art are exhibited.
The Church of Saint Francis, located in the city's historic center, was declared World Heritage Site by UNESCO in 1996.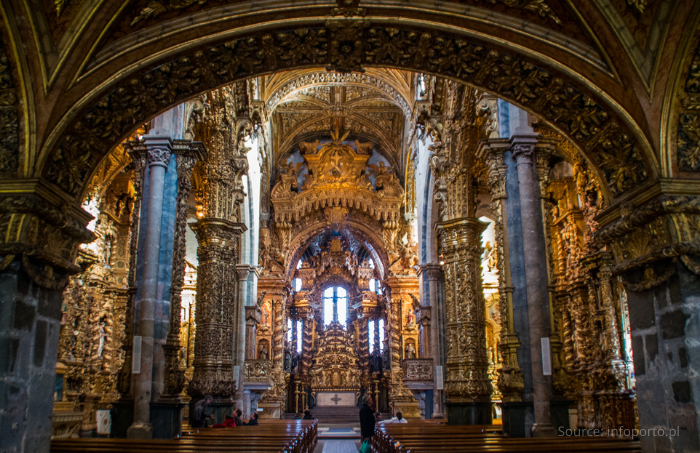 The golden temple, which is considered a masterpiece of the Baroque architecture of Porto, won't leave anyone indifferent.
Read also: