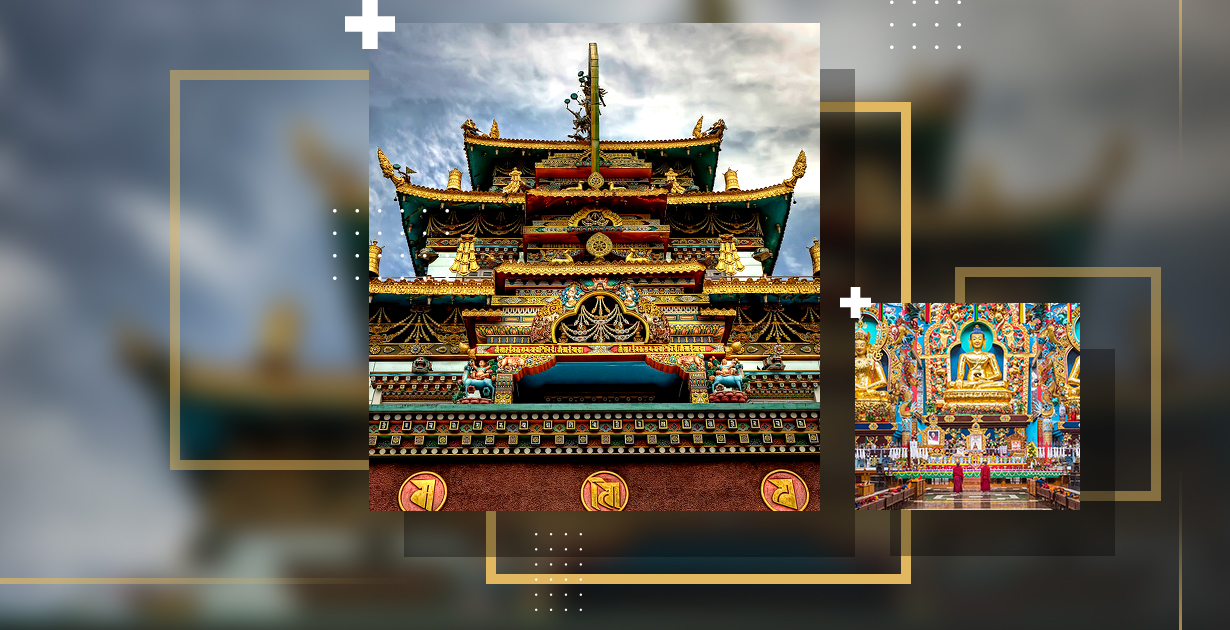 The Golden Namdroling Monastery
14.05.2021
The Namdroling Monastery, aka the Golden Temple, located in the state of Karnataka in South West India, is the largest educational center of Tibetan Buddhism in the world.
More than 5000 Buddhist lamas (monks) live on the territory of the monastery.
The temple was built in 1963 in Bylakuppe by the Holy Lama Penor Rinpoche, right after he left Tibet. Bylakuppe is considered the largest Tibetan settlement in India.
Initially, the bamboo-made temple had an area of only 80 square feet (7,4 square meters). It took more than 30 years to complete the construction of the large temple and the educational facility with 200 rooms for novice monks. Dalai Lama sanctified the monastery and named it Namdroling.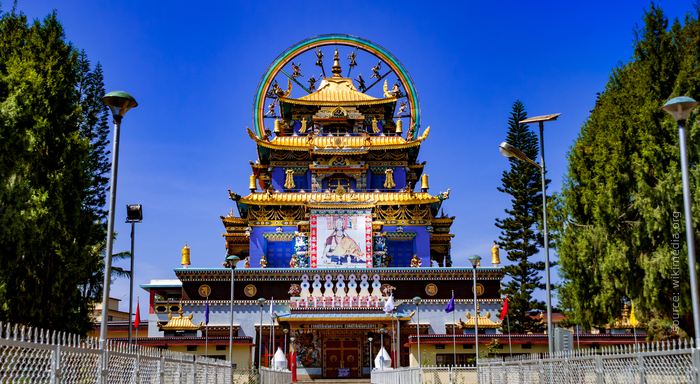 In the photo: the grand opening of the Golden Temple was held in 1999.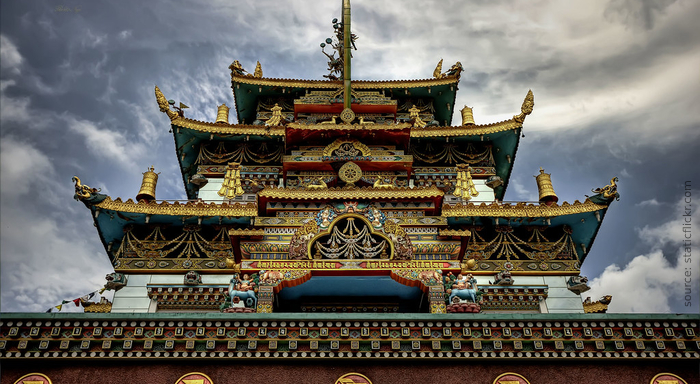 In the photo: the facade of the monastery is richly decorated with gold, gilded elements and paintings with Buddhist symbols.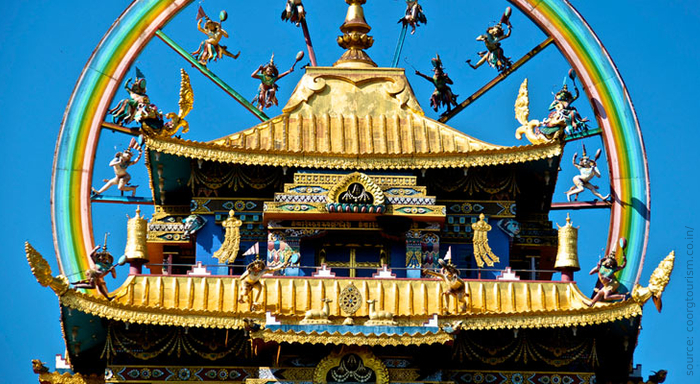 In the photo: the building is built in the form of a pagoda and has four tiers, the upper one is decorated with a large wheel and figures of Buddhist deities.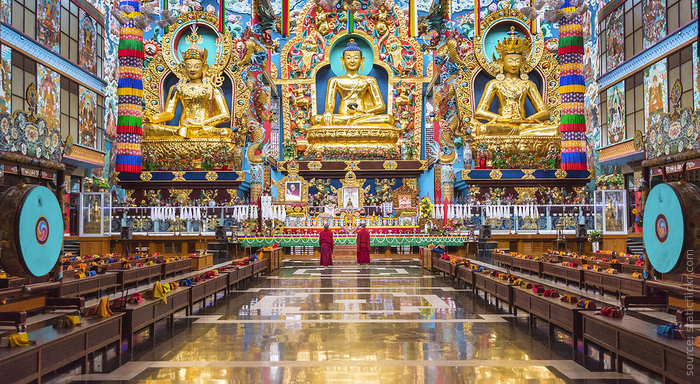 In the photo: the most treasured relics of the Golden Temple are three large sacred Buddha statues made of gold.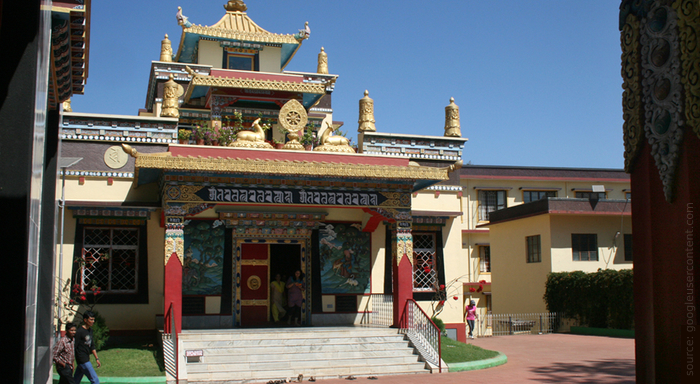 In the photo: the premises where classes for novice monks take place are decorated with gold and mural paintings.
Interesting fact: visitors can move freely throughout the monastery and school premises of the temple complex. Only a thin curtain on the door of the monastic cell keeps monks away from prying eyes.
The Golden Temple Namdroling is the most popular monastery in South India, attracting thousands of tourists and followers of Tibetan Buddhism every year.