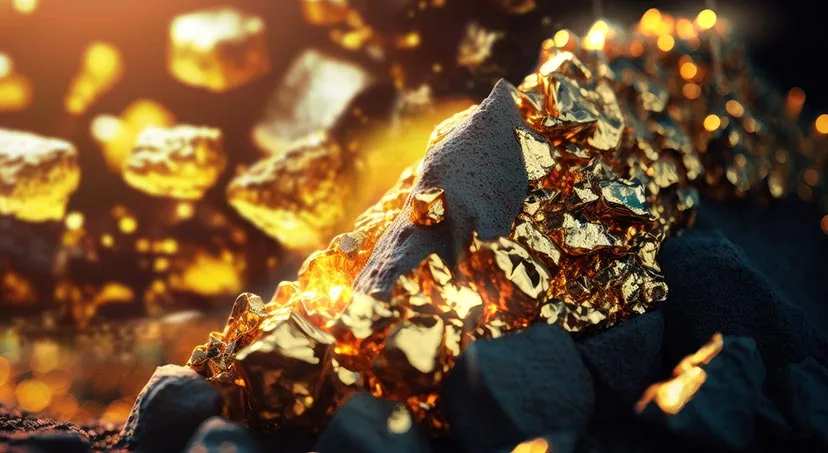 Gold for Youth and Beauty
22.03.2018
We are talking about the usage of gold in plastic surgery and cosmetology.
The scientific achievements have bequeathed to mankind a gold-containing medical drugs that are widely used in such fields of modern medicine as plastic surgery and cosmetology.
Due to hypoallergenic properties, bactericidal action and beneficial human body system interaction, this precious metal is actively used to maintain the beauty of the youthful skin, giving firmness and a healthy-looking appearance.
Microparticles of gold:
normalize the hydro-balance of the skin

enable wound healing

combat skin diseases (acne, hyper-pigmentation)

help accelerate blood microcirculation below the surface of the skin

tone the skin

help to accelerate the process of cell regeneration

have a distinct rejuvenating effect
Let's talk about the use of gold in aesthetic surgery and cosmetology in more details.
Gold and plastic surgery
For the sake of maintaining beauty, women are ready to undergo painful procedures and rely on the services of plastic surgeons. Rejuvenation methods become milder and results get more effective.
These day, gold thread lifting procedure gains great popularity – gold lifting. Aesthetic surgery clinics offer their clients facial and body gold lifting that help boosting the elasticity and resilience of the skin. Such a tightening procedure is similar to the steel reinforcement in building construction: the skin is strengthened with the help of the finest gold threads. Gold is well tolerated by the body, so it is ideally suited for this procedure. Gold threads with a thickness of a few microns are injected under the surface of the skin. One procedure requires gold threads of up to 3 meters long.
Threads stimulate intradermal metabolic processes and accelerate the synthesis of elastin. After a while, a new collagen tissue is formed around each golden thread - a supporting "skeleton" for the skin. Ions of gold saturate the skin with oxygen, improving skin complexion and smoothing out wrinkles. The gold thread lifting effect can last up to 10 years.
Gold and cosmetology
Gold has a comprehensive impact on the skin. It interacts well with the tissues of the human body and does not cause allergic reactions. Gold can accelerate the process of cell regeneration and heal damaged skin areas. Adding gold microparticles in cosmetic products can slow down the aging process, stimulate subcutaneous metabolic processes that are important for aging and fading skin. The skin gets toned and looks younger. Gold-containing cosmetic products have a bactericidal effect.
In modern-day cosmetology, a colloidal gold is used - it is a suspension of high-quality gold nanoparticles. The colloidal gold is used as a moisturizing and rejuvenating agent and is added to shampoos, creams, masks, eye patches, hair sprays. It can be called a "catalyst" in cosmetics. Pairing colloidal gold with collagen, in combination with plant extracts and nutrients, the effect of these substances enhances on the skin, providing an adequate care and nutrition. The skin becomes moisturized and toned, the pores reduce in size. For mature skin that requires regeneration, cosmetic preparations with colloidal gold tend to be the most effective ones. Gold nanoparticles in creams and masks stimulate the collagen production, preventing withering of the skin and wrinkles.
The medical sphere of gold usage, as a therapeutic precious metal, is very broad. Science and progress do not stand still. Gold will eventually manifest itself, revealing new healing properties, which will be applied in medicine.