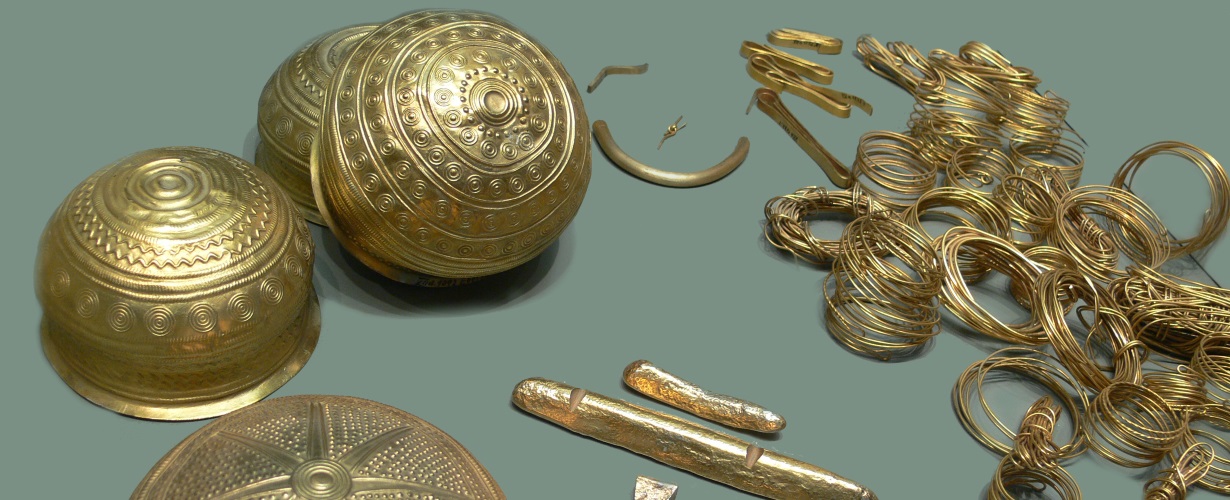 The Eberswalde Hoard
31.01.2020
The Eberswalde Hoard, aka Treasure of Eberswalde, is a large collection of ancient gold objects, discovered in 1913, 60 kilometers from Berlin. The treasures that date back to the 10th-9th centuries BC were found during construction work at a factory near Eberswalde. This is by far the most valuable historical artifact ever discovered in Germany.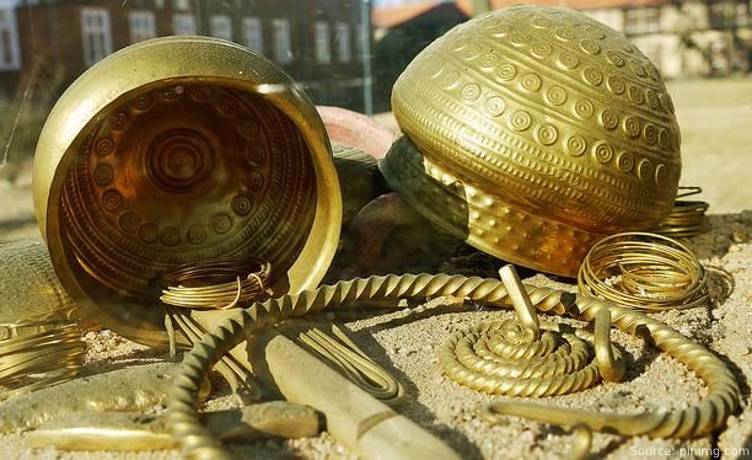 In the photo: the objects from the Eberswalde Hoard: the rarest works of art of the Bronze Age – the ancient era of human history.
The treasures that were found at a depth of one meter were put inside a clay vessel covered with a lid. The new-found treasures consisted of 81 gold objects with a total weight of 2,59 kilograms.
The hoard included bowls, bracelets, necklaces and gold buckles, multiple golden clasps and wires of various shapes and sizes, as well as gold bars and small fragments of gold.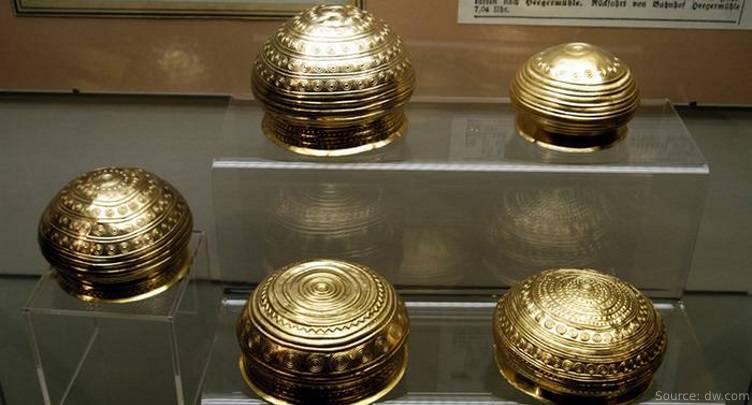 In the photo: the thin-walled hemispherical gold bowls are decorated with a chased ornament.
Scientists concluded that the precious items belonged to a high-ranking official. Probably, gold objects were part of the treasures, carefully preserved for several generations.
The Eberswalde Hoard was exhibited in the section of miscellaneous objects of the Berlin Antiquities Collection until 1945. After the World War II, the gold objects were taken out of Germany by the Soviet authorities as a trophy. For many years, the valuable treasures were kept hidden from the public in the vaults of the museum.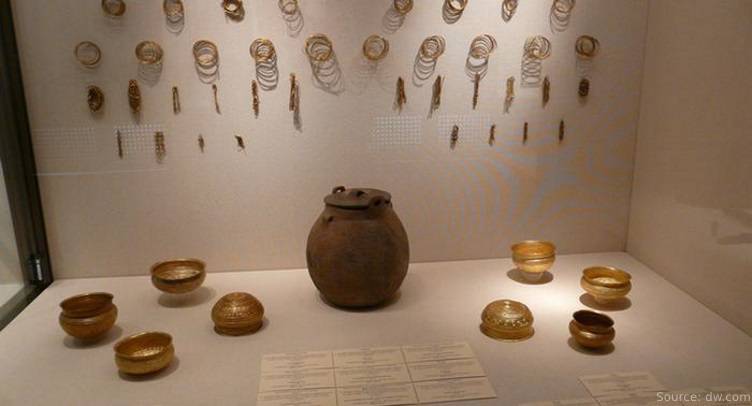 In the photo: the Eberswalde gold treasures were exhibited only in 2013 in the State Hermitage Museum in Saint Petersburg.
For several decades, Russia and Germany argue over the legendary Eberswalde Hoard. German scientists consider the precious exhibits to be the property of their country and await their return. The fate of the collection of gold treasures is now in the hands of politicians.
Read also: Ancient treasures of Bulgaria