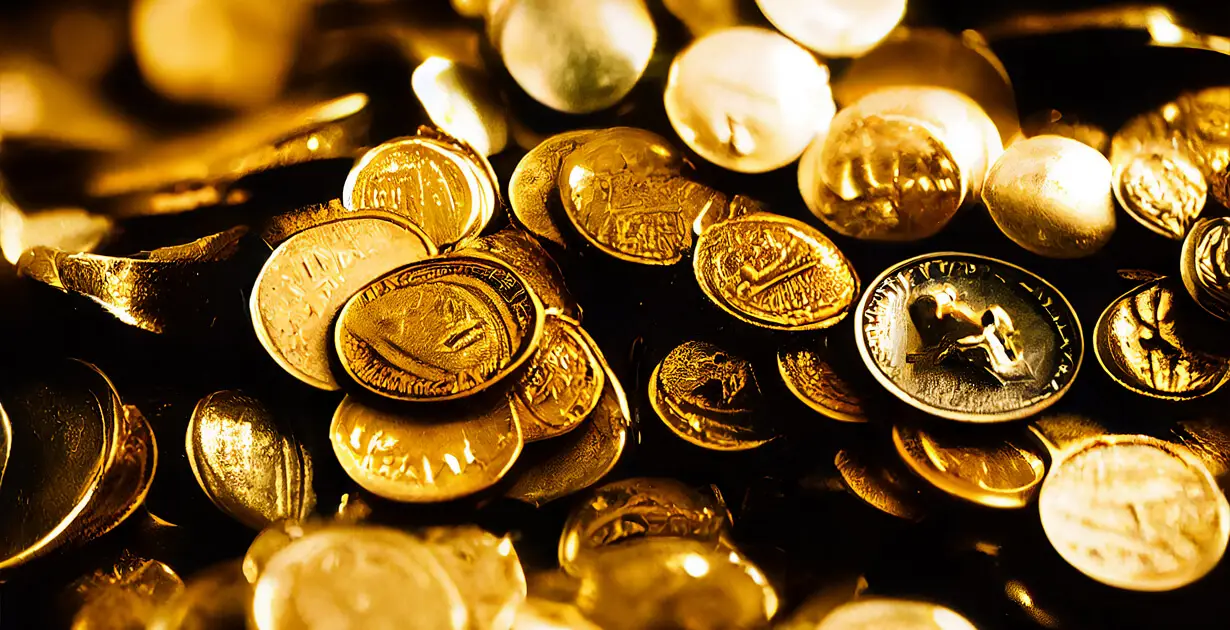 800-year-old treasures of Germany
27.04.2023
Average reading time — 2 minutes
Ancient artifacts have been unearthed in northern Germany in the Schleswig-Holstein region. Treasure hunter Nicki Andreas Steinmann explored the area near the Viking mound and found some gold coins. He informed the official representative of the excavations, Jan Fischer, about the finding. Later, a search area of 4 m² was outlined around the finding. Further excavations bore fruit, and researchers discovered many valuable items.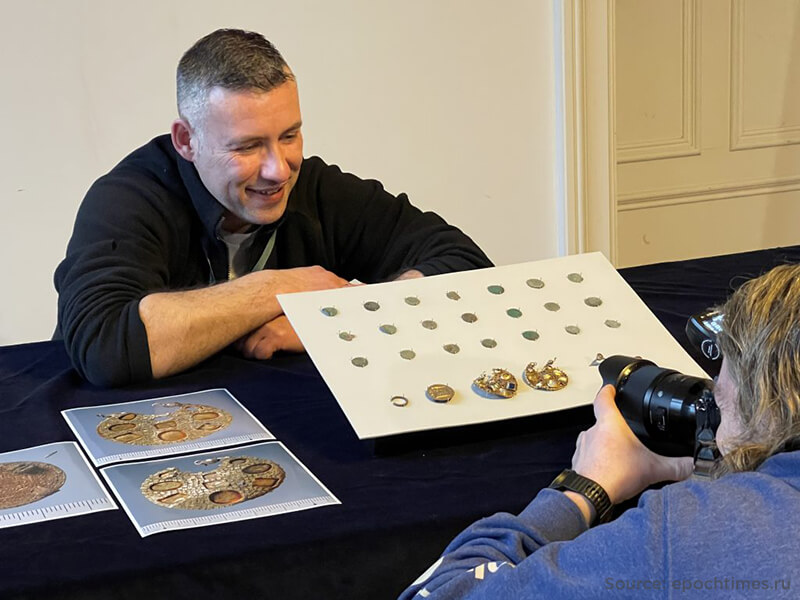 In the photo: Nicki Andreas Steinmann and his amazing discovery.
Why is the area popular?
The German city of Hedeby was a place of trade for the Danish Vikings from the 8th to the 11th century. The Royal Frankish Annals preserved some of the first documented references to Hedeby. From about 811, the city, which was becoming increasingly important in trade in the region, entered a phase of active growth and development, but already in 1050 Hedeby was destroyed by the army of the Norwegian king, a prominent military leader Harald Hardrada.
Archaeological interest in the city began to emerge in the 19th century. In 1897, Sophus Müller, an archaeologist from Denmark, suggested the probable location of Hedeby. Three years later, the director of the Kiel Museum, Johanna Mestorf, was able to provide proof of Müller's words. She organized excavations that lasted until 1915 (six years after her death), as the discovery of the lost city turned out to be highly important and promising. During the research, a chamber tomb was found in the Drakkar (the Viking warship). Later, the excavations were periodically resumed, revealing more and more information about Hedeby.
Excavations continue
Amateur and professional archaeologists have been exploring the UNESCO World Heritage Site Hedeby for decades. However, Steinmann's finding caused a new surge of interest and raised many questions. After the discovery of gold coins, the State Archeology Department of Schleswig-Holstein took up the excavations. As a result, gold earrings, gilded brooches, rings, fragments of a signet ring and 30 silver coins were found. The gold earrings aroused the greatest interest. Among the treasures, an imitation of the Islamic coin, which was subsequently converted into a brooch, was also found.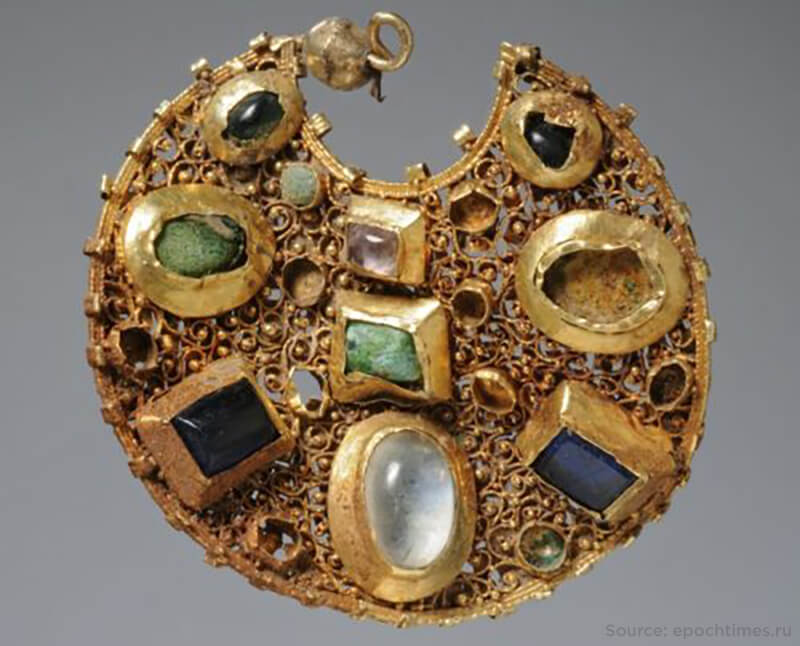 In the photo: one of the gold earrings found during the excavations.
According to researchers, the treasure was buried 800 years ago, 200 years after the destruction of Hedeby. It remains a mystery who buried the valuable treasures and why nobody returned for them.
Read also the article:
Golden surprise under the kitchen floor