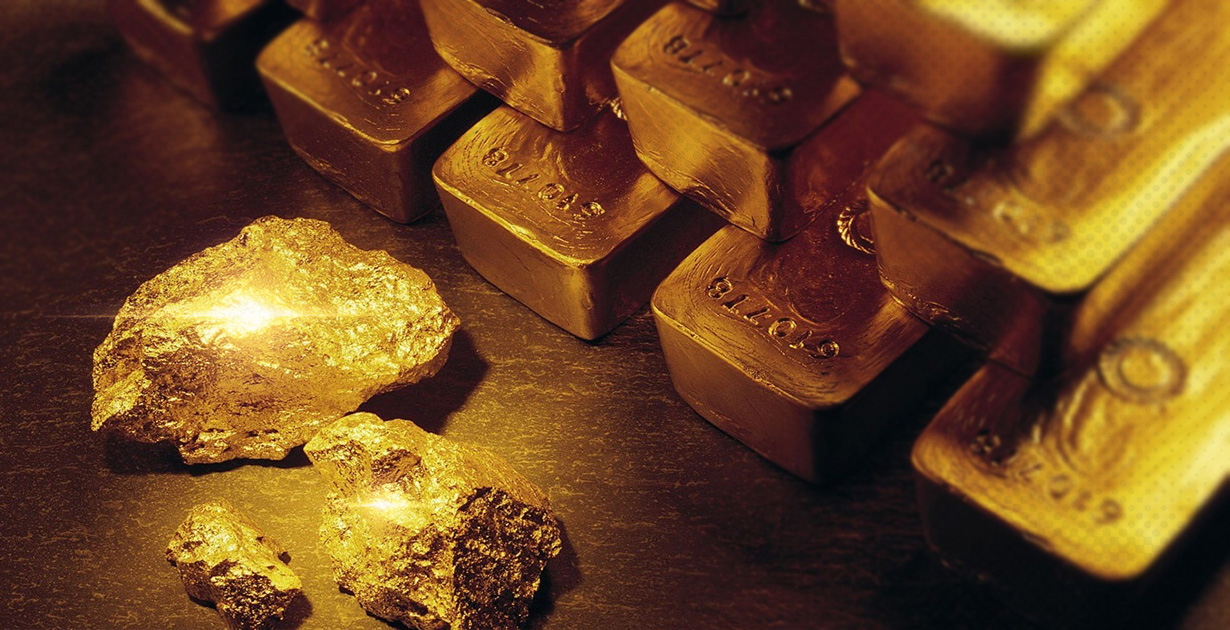 Accessibility of gold: today and in the past
03.12.2021
Gold has always attracted people, forcing them to run to the ends of the world in pursuit of wealth and fame. There were times when it was possible to get at least a few grains of this treasure only at the risk of life, withstanding severe tests.
Let's remember the past
Put yourself in the shoes of a person who decided to get rich by mining the yellow metal during the 19th-century gold rush. What kind of path would you have to go and what difficulties would you face?
Grueling path
First, you would need to overcome huge distances by sea or by land to get to the gold mine, bearing in mind the absence of modern transport, so all you could count on would be sailing ships, steamers and horses (a train at best). It often took long weeks to reach the destination.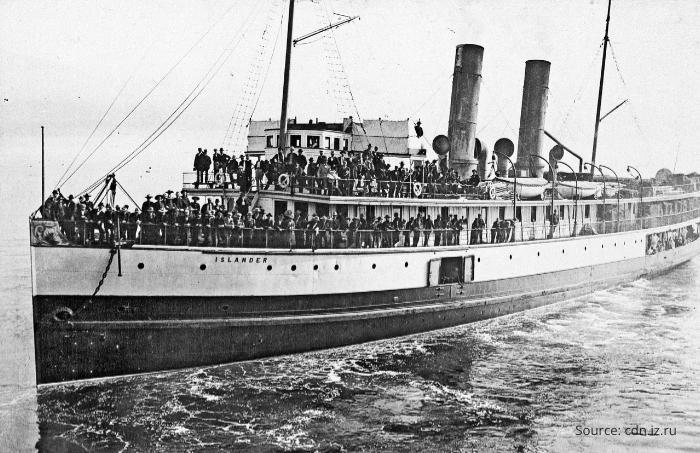 In the photo: gold prospectors sailing to Alaska, 1897.
Exorbitant expenses
Gold mining was extremely costly. Many prospectors spent more than they could earn. During the California Gold Rush, prices for almost all goods and services — from tools to housing and food — were artificially increased several-fold.
Harsh working conditions
Everything had to be done manually — breaking up hard rock with a pickaxe and washing tens of kilograms of soil in a pan while standing knee-deep in freezing water. Prospectors in Alaska warmed the frozen ground with campfires to sift through soil in search of the valuable metal. Unbearable conditions caused illness and death of thousands of gold prospectors.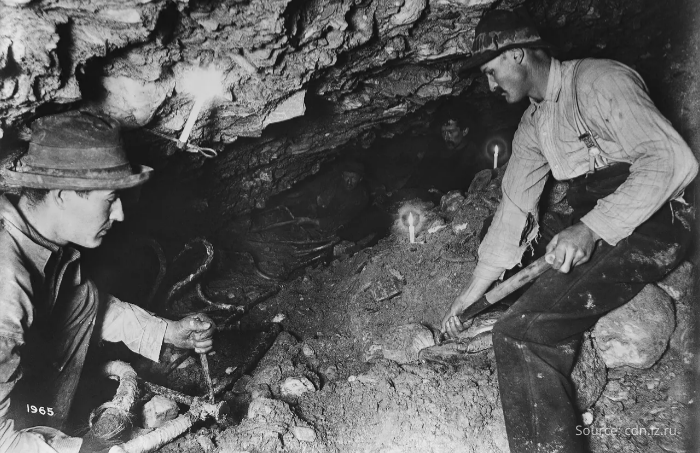 In the photo: in the old days, the work of a gold miner required exceptional patience, luck and endurance.
Threat of reprisals
The thirst for profit attracted people who were ready to break the law, disregarding other people's interests and rights. Any gold prospector could become a victim of less moral colleagues or even bandits at any time. The brave prospector could only trust himself/herself — it was a solo venture.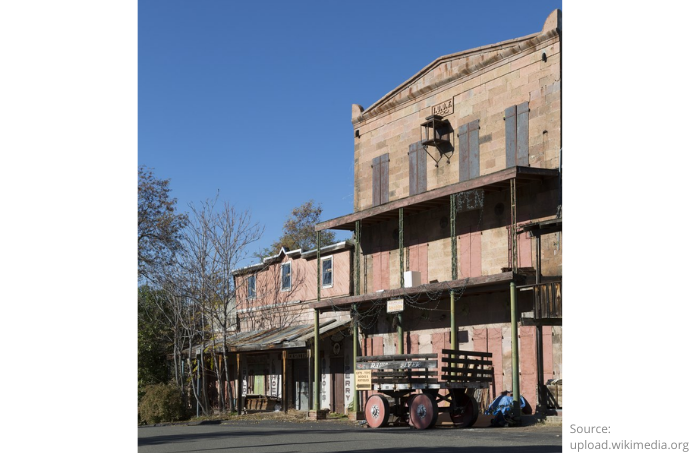 In the photo: a grim monument of that time is the ghost town of Mokelumne Hill in California. It was built during the gold boom, and over a thousand people, including 39 sheriffs, were killed there in half a century.
Finders are not necessarily keepers
Let's say you were lucky enough to find gold — genuine gold, not a gold alike yet useless pyrite. There is no guarantee that you would be able to legally possess it, because the land on which you were searching for gold might belong to the owner. James W. Marshall — discoverer of the Californian gold mine — died in extreme poverty. The land on which he found the precious deposits did not belong to him, and he did not receive a cent from his discovery.
Let's rejoice in the present
A century and a half ago, gold mining was a risky venture. But times have changed, and now there is no need to work in the mine to the point of exhaustion. Today, everyone can become the owner of the precious metal without putting themselves in danger, overworking and exorbitant financial spending.
The GIG-OS online platform provides the most favorable and convenient conditions for purchasing investment gold from anywhere in the world via computer or smartphone. Thanks to the GIG-OS Time Shift project, the 100-gram gold bars, which are favored by financial institutions and ordinary people around the world, can now be bought in parts!
Pay for your order gradually, without haste, according to your own schedule. After completing the deal, you get more than you've paid for:
a 100-gram bar + 5 or 10 extra grams of gold!
Struggles of desperate prospectors and skirmishes with bandits in the Wild West are long gone. Today, in order to become the owner of your own gold reserve, you do not need to carry a Colt in your waistband for protection against criminals seeking to steal what you have found. Simply benefit from the GIG-OS Time Shift project!
Gold is now more accessible than ever before!
Discover all the benefits of this amazing metal!