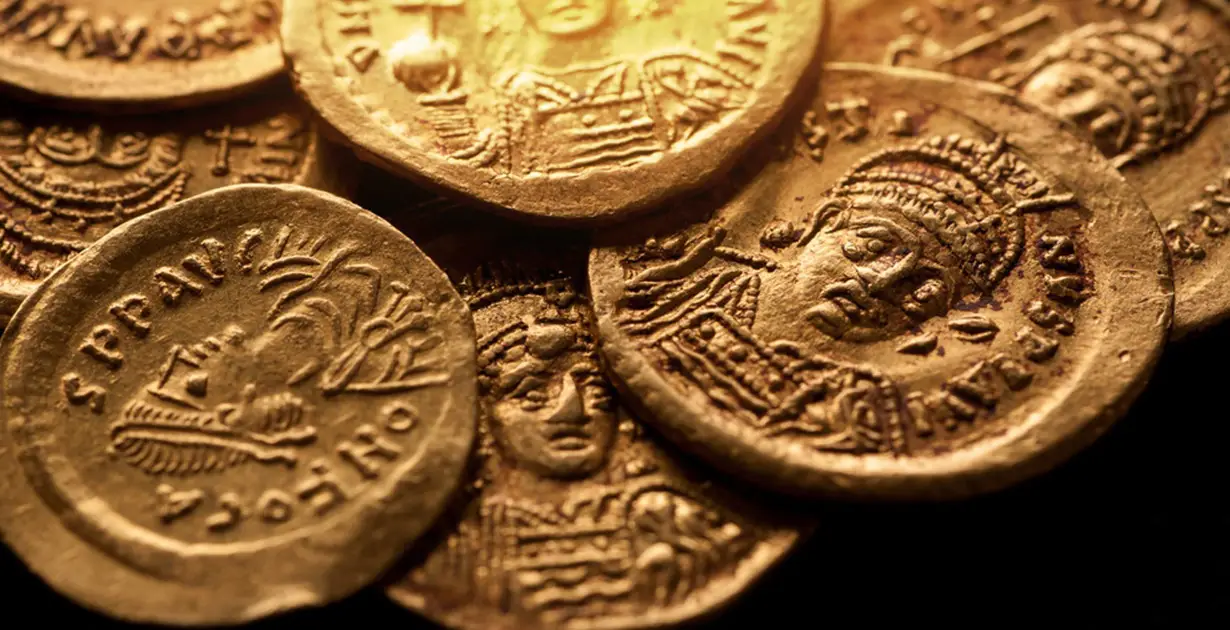 Byzantine gold: rare coins have been found
30.06.2023
Average reading time — 2 minutes
Byzantium is a state in the Mediterranean that existed in the 4th–15th centuries. Discovering the treasures of that time is the dream of every archaeologist. Israeli experts found 44 gold coins dating back to the Byzantine Empire in the northern part of the Holy Land.
In the photo: rare gold coins of the 7th century.
In the autumn of 2022, in the city of Banias, Israeli archaeologists conducted a study of the territory as part of a project to electrify a nearby sacred place for local residents Makam Nabi Khader. In the process of exploring the area, a unique finding was discovered.
Numismatist Dr. Gabriela Bijovsky claims that 100% of the treasure trove consists of the main gold coin of the Byzantine monetary system, namely the solidus. Several items date back to the reign of the emperor of Byzantium Phocas (602–610), and all the rest were produced under the rule of the emperor Heraclius (610–641).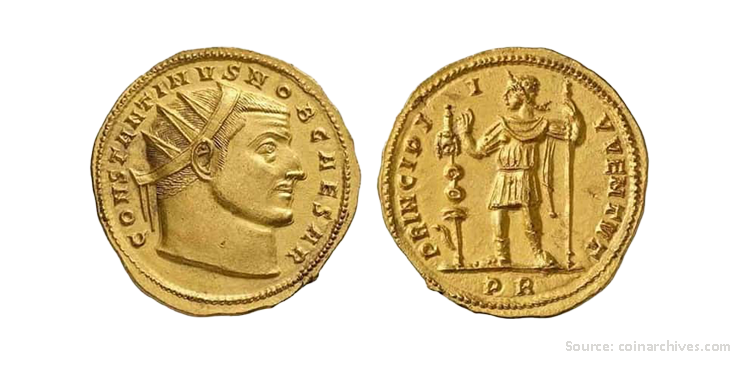 In the photo: gold coins (solidi) used in the Roman Empire and Byzantium.
The total weight of the found gold coins is approximately 170 g. The head of the excavations, Dr. Yoav Lerer is sure that the jewels found in the walls were hidden during the period of the Muslim conquest of this territory around 635 AD. This discovery makes it possible to delve deeper into the most interesting historical period and picture the owner of the treasure, who believed that he would be able to overcome the consequences of the war and return his treasure.
The expert believes that thanks to the gold solidi found, we will be able to more accurately understand how the economy of the city of Banias was organized in its last decades while being part of the Byzantine Empire.
In addition to gold, bronze coins, parts of various metal, glass and pottery items, as well as water canals, pipes and ruins of ancient structures were found in the same area.
Interesting fact:

to date, 170 grams of the gold finding are worth about $10,803. The cost of 1 gold solidus of the 7th century on the numismatic market ranges between $500–$1,000 (depending on the condition of the coin).
Read also the article:
Golden surprise under the kitchen floor