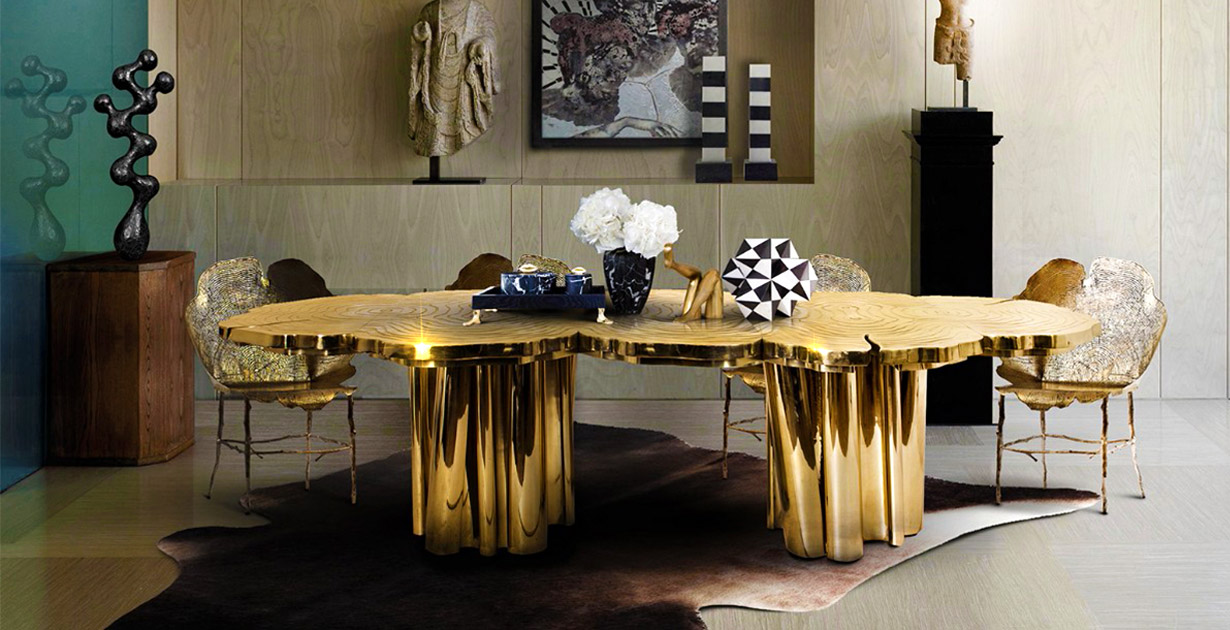 Dazzling interior
15.04.2022
Average reading time — 2 minutes
Imagine a house full of golden items that shine brighter than the sun. Since ancient times, this precious metal has been considered the personification of the heavenly body, emphasizing the status and prestige of the owner.
Portuguese designers add exclusivity
The inventive professionals of the Portuguese firm Boca do Lobo specialize in "golden" furniture design.
Representatives of the company claim that gold will never go out of fashion, since it adds an element of luxury to all pieces of furniture. It's hard to disagree with Boca do Lobo, because the unique high-end masterpieces evoke admiration.
For example, the craftsmen made an elegant gold folding screen from 19 fragments. An unusual solution fills the product with vital energy and amazes with the eternal nobility of the yellow metal. The screen is made of fiberglass in the form of river stones sparkling in the sun and covered with gold leaf.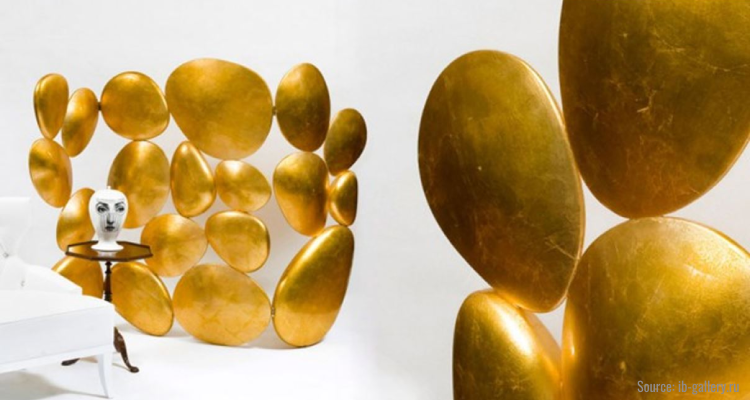 In the photo: the partition can be folded down for the ease of shipping.
Designers rethink history and aesthetics through the prism of modern technology. All the furniture is made by craftsmen by hand, using only high quality materials. Every creation has an original design and its own history. The elegant Eden collection is a group of gilded coffee tables that can be combined as you wish, it all depends on your imagination.
The Eden tables by Boca do Lobo can be combined in any way you want, allowing you to dynamically refresh the interior.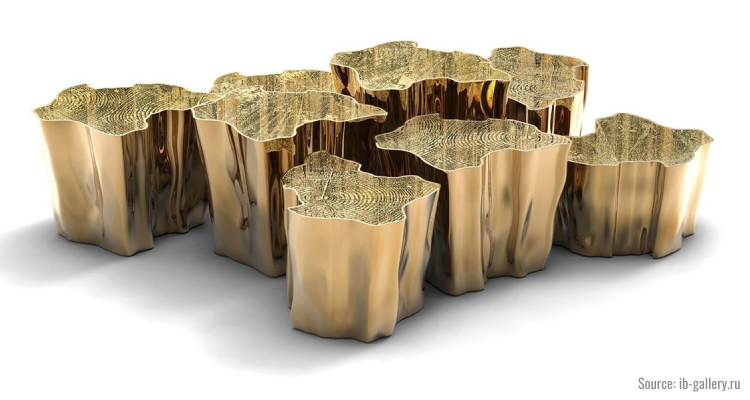 In the photo: the luxury of brass and gold will add splendor to any interior.
Eternal gold of Italians
Products of incredible beauty (ceramic base with gold inserts) are created by the world-famous company from Italy, namely Bosa. The brand has long been a leader in the production of ceramic decor due to its innovative and creative approach. Masters are focused on the production of products of the highest quality.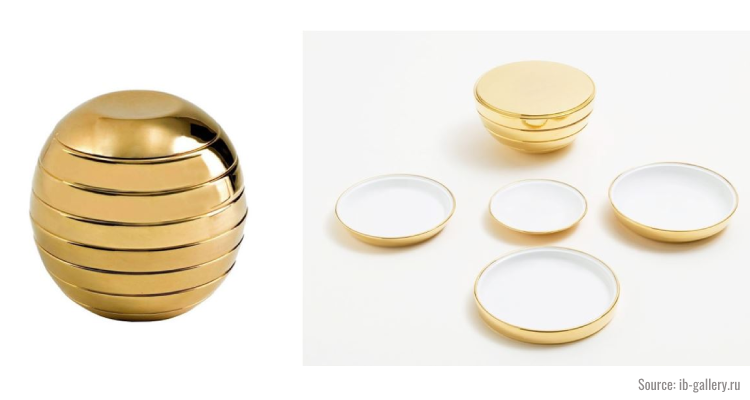 In the photo: designer Riccardo Schweizer unleashed his creative ingenuity while working on the Giulietta e Romeo tableware collection.
The set of plates is made of ceramic and covered with gilding. The idea is that the plates can be assembled into a perfect sphere that will brighten up any interior.
This golden color fits perfectly into any environment and can be combined with different colors. The noble and timeless metal will always be in trend, regardless of preferences. In modern classics or trendy eclecticism, gold is considered a magical addition to style and a value that has stood the test of time.
Read also the article:
A fountain pen that has no equal