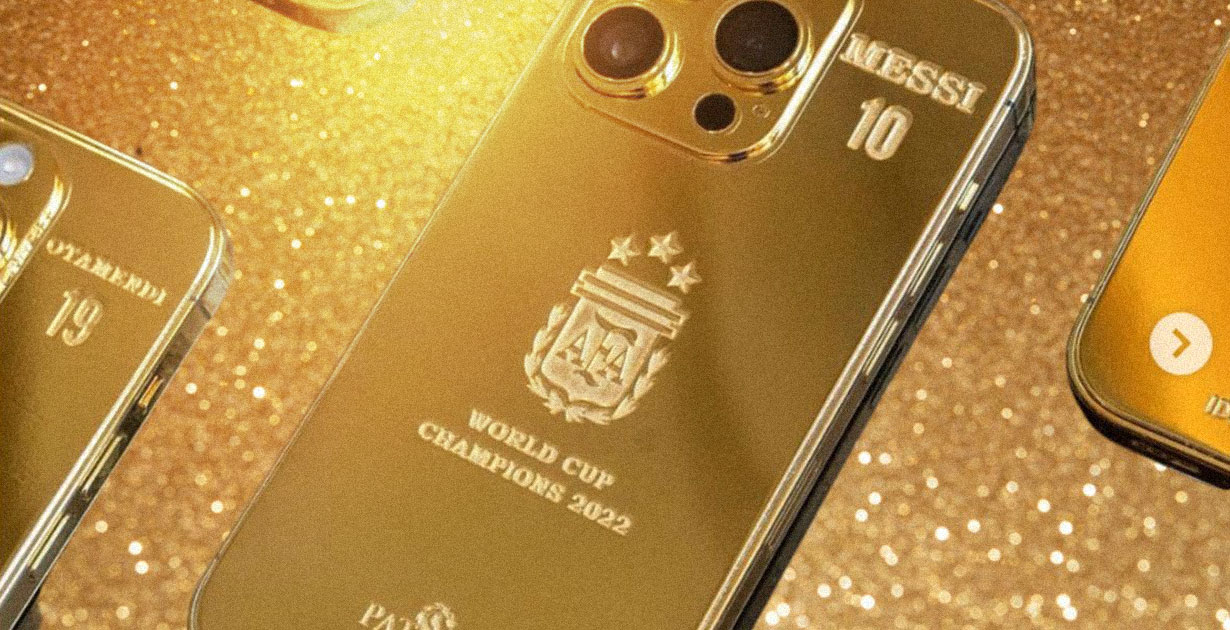 Gold iPhones from Lionel Messi
17.03.2023
Average reading time — 2 minutes
Football star Lionel Messi presented valuable gifts to his teammates from the Argentina national team, with whom he won the 2022 World Cup. All the players, coaches and staff of the team received gold iPhones 14.
Design of 35 phones, which were given by Messi, was developed by iDesign Gold. Its CEO Benjamin Lyons says that Messi approached him with a request to come up with something special in honor of the triumph of the Argentines. The eminent athlete did not want to give banal things like watches and supported Benjamin's idea to make gold iPhones.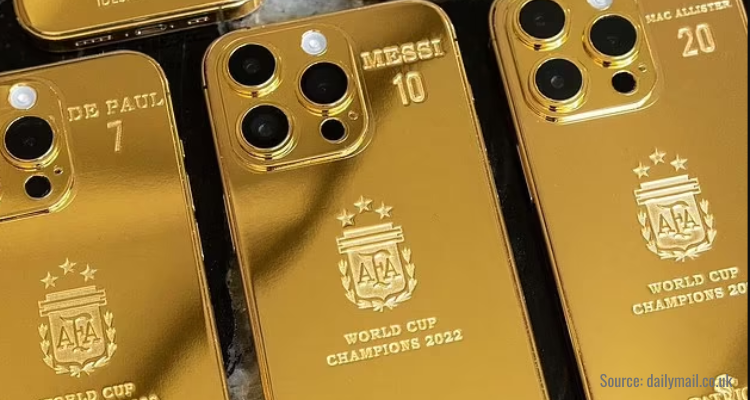 In the photo: each iPhone is plated with 24K gold. The cases are engraved with the names of the players, their numbers in the team, the emblem of the Argentina national team and the proud inscription "WORLD CUP CHAMPIONS 2022".
It's hard to think of a better gift for the champions than the one that is adorned with the metal of winners — gold. The exclusive gadgets cost Messi £175,000 (approximately $210,000).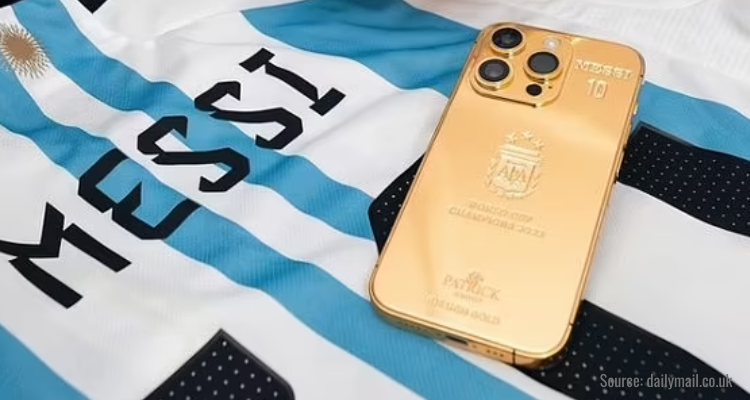 In the photo: a personal gold iPhone and a jersey of the legendary captain of the Argentine team.
2022 was a victorious year for the 35-year-old football player. In the dramatic final match of the World Cup, it was Argentina vs France. Regular time ended in a draw 2:2. In extra time, the opponents scored one more goal each. Only in the penalty shoot-out the South Americans managed to win. Lionel Messi scored two goals and one penalty kick in the final.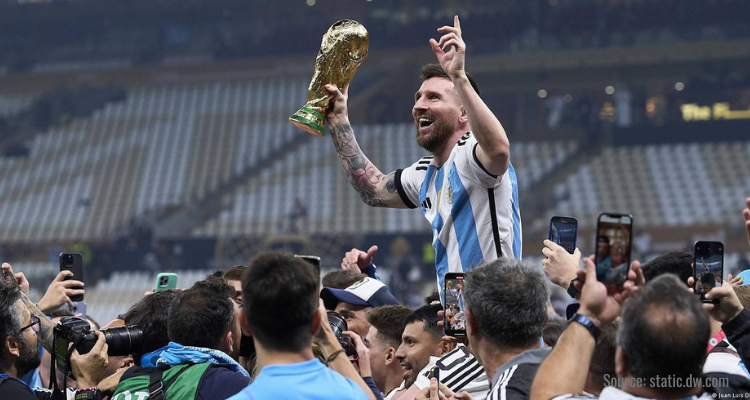 In the photo: Messi helped his country win the FIFA World Cup for the first time since 1986.
It should also be mentioned that last year the Argentinean earned $130 million and took first place in the list of the highest paid athletes in the world according to Forbes.
Do you want to know how much gold it would take you to invite Messi to your team? Read about it in the article:
Gold and football: the precious World Cup