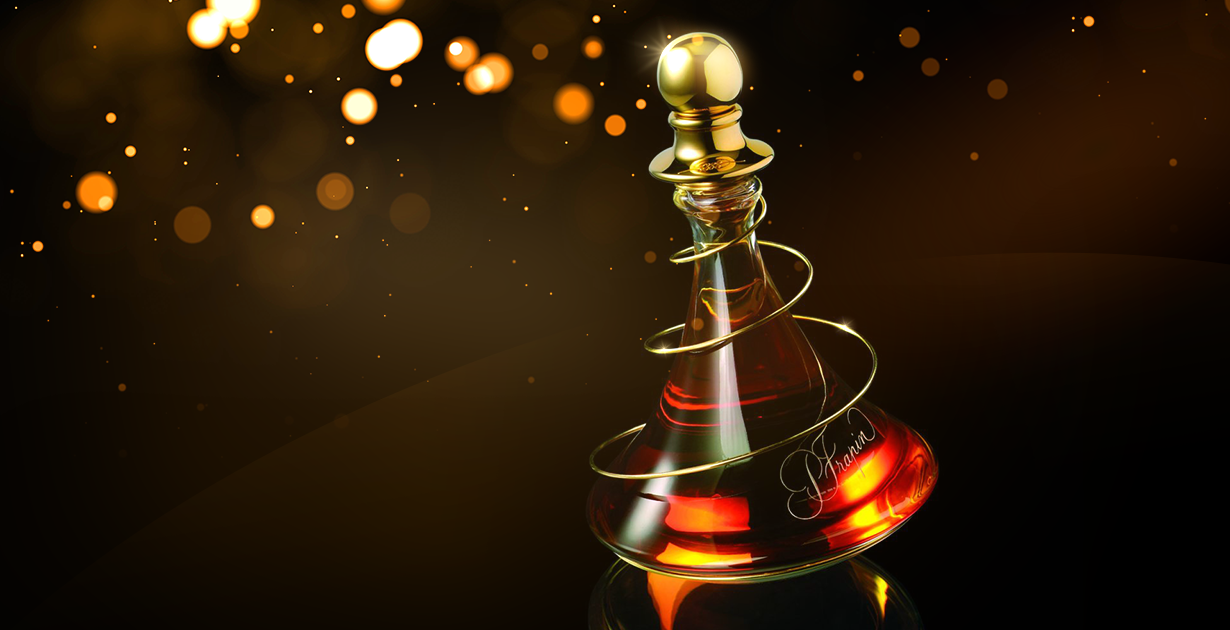 Golden bottle of Frapin Cuvée 1888
17.03.2022
The exclusive bottle of Frapin Cuvée was designed in honor of the founder of the illustrious house Frapin and is the pride of cognac production. In the circles of connoisseurs, this wonderful specimen is called the "Prestige of Centuries" out of respect for the legendary creators.
In 1888, the eminent vineyard yielded excellent fruit, resulting in a perfect batch of cognac. Pierre Frapin received an invitation to the Exposition Universelle (1889) in Paris, and in the midst of the fun-filled atmosphere, surprised the guests with his creation. The drink was so marvelous that the creator of the Eiffel Tower, Gustave Eiffel, presented Frapin with a gold medal for the excellent quality.
The fateful events of the exhibition and the rich harvest Сuvée 1888 served as an impetus for the creation of an exclusive collection of cognac. A total of 1,888 samples were produced.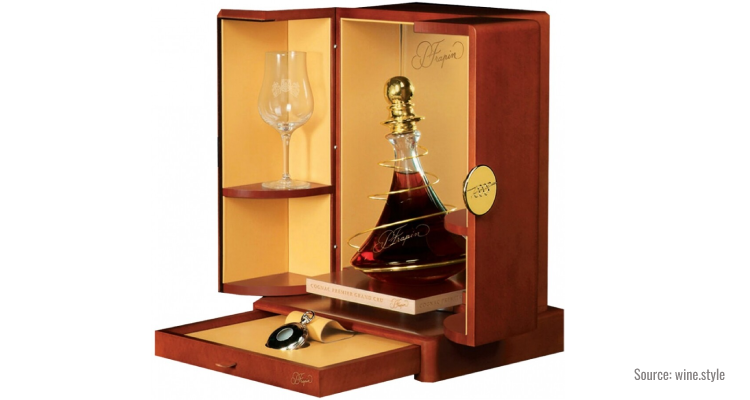 In the photo: the cost of Frapin Cuvée is high — $7,400 per bottle.
Craftsmen of the Cristalleries Royales de Champagne made a unique design of the crystal vessel, following ancient traditions and simple forms. The decanter is framed by a thin, elegant gold spiral, symbolizing the long process of cognac aging. The 24K gold stopper gracefully covers the bottle, adding a final touch to the wholeness of this work of art.
Each vessel is placed in a wooden case, similar to a cognac cellar, with a gilded clasp. The drawer contains a Pierre Frapin perfume bottle that looks like a vintage pocket watch.
Read also the article:
The largest in the world: giant gold coins