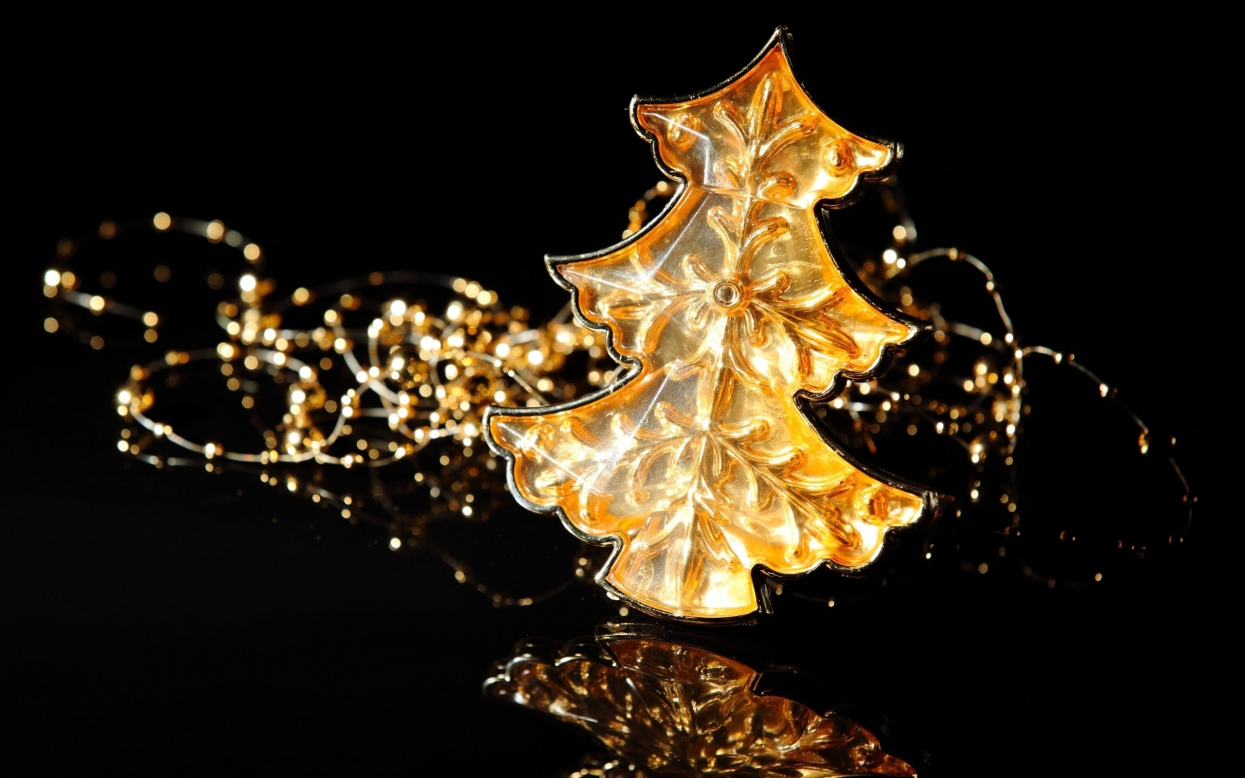 Golden Christmas trees by Ginza Tanaka
25.12.2020
Average reading time — 3 minutes
The Japanese jewelry company Ginza Tanaka specializes in making unusual gold products: a dress made of precious coins, a swimsuit made of the finest gold threads, a calendar made of the noble metal and even a Santa Claus figurine. But the key feature of the company is a unique collection of Christmas trees made of pure gold.
Debut
The first Christmas tree was sold in 2008. The luxurious 24K gold tree was studded with pearls and diamonds. A huge golden star adorned the top.
Product weight: 21 kg.
Height: 1.5 meters.
Price: $1.5 million.
The Christmas tree delighted the public, and the company gained widespread recognition throughout the country. Success inspired the jewelers, and in 2011 they presented a second spruce that was created in collaboration with Japanese florist and designer Shogo Kariyazaki. The plant was decorated with golden hearts and ribbons. It took about four months to make it.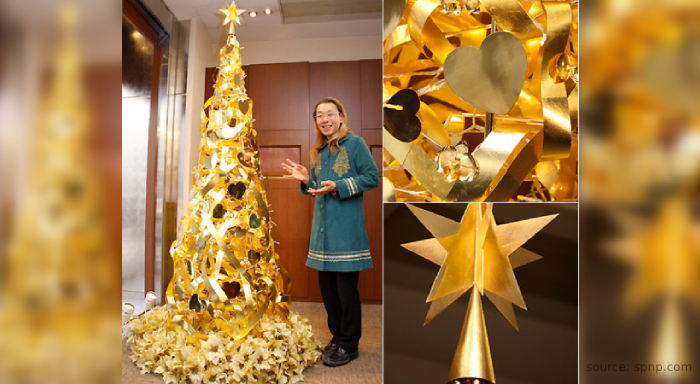 In the photo: florist Shogo Kariyazaki with the masterpiece.
Product weight: 12 kg.
Height: 1.92 meters.
Price: $2 million.
A window to the world of Disney
In 2012, Japanese jewelers combined the Christmas theme with the Disney world. The golden creation was created to mark the 110th anniversary of Walt Disney and decorated with cartoon figures. The rotating stand allows taking a closer look at every cartoon character. Instead of a star, the top of the Christmas tree is decorated with a massive head of Mickey Mouse made of gold of the highest fineness.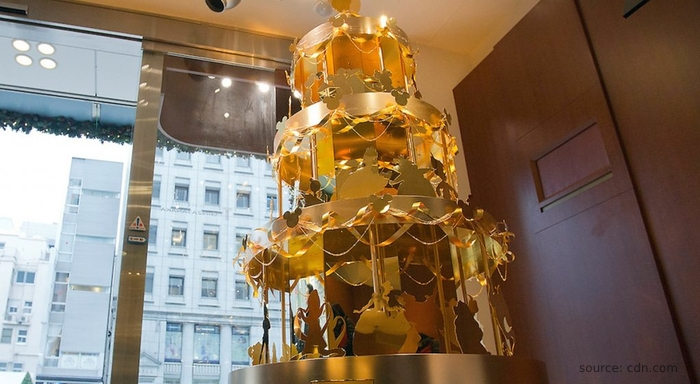 In the photo: golden Walt Disney-themed Christmas tree.
Product weight: 40 kg.
Height: 2.4 meters.
Price: $4.2 million.
In 2013, the Christmas tree was modified and transported to Tokyo, to the Ginza Tanaka flagship store. The updated version of the Christmas tree was dedicated to Mickey Mouse's birthday. It is worth noting that Disney cartoon characters are still very popular in Japan.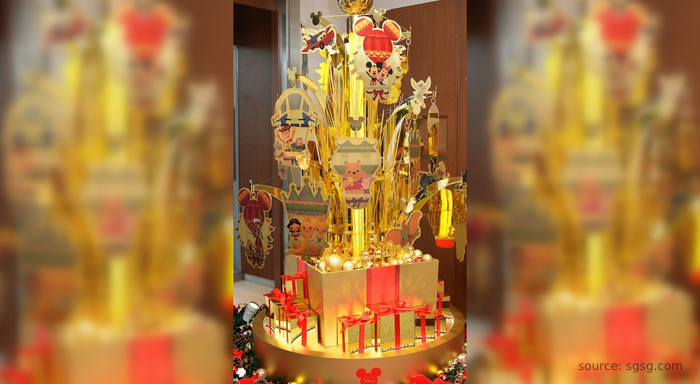 In the photo: Walt Disney-themed Christmas tree after reconstruction.
Product weight: 43 kg.
Height: 2.4 meters.
Price: $5 million.
Gold threads
In 2016, the Japanese company showcased yet another New Year's beauty. To mark the 90th anniversary, jewelers created an elegant tree from the finest threads of 24K gold. The total length of the threads was 1200 meters.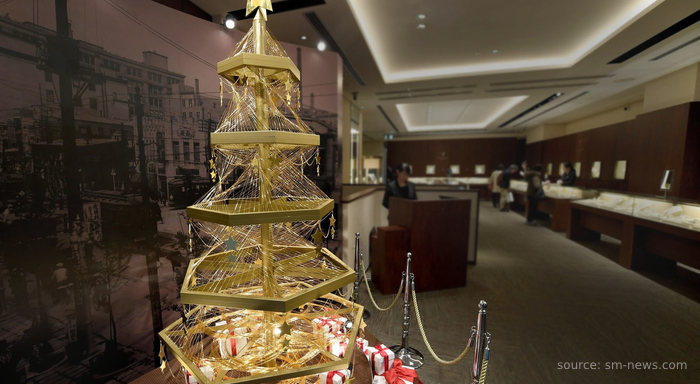 In the photo: Christmas tree made of gold threads, installed at the Ginza Tanaka store in Tokyo.
Product weight: 19 kg.
Height: 2 meters.
Price: $1.8 million.
The Japanese jewelry house traditionally surprises fans with a new golden Christmas tree every few years. Perhaps in the near future the world will see another masterpiece made of the noble metal.
Learn more about golden traditions of Japan.
Read the articles: