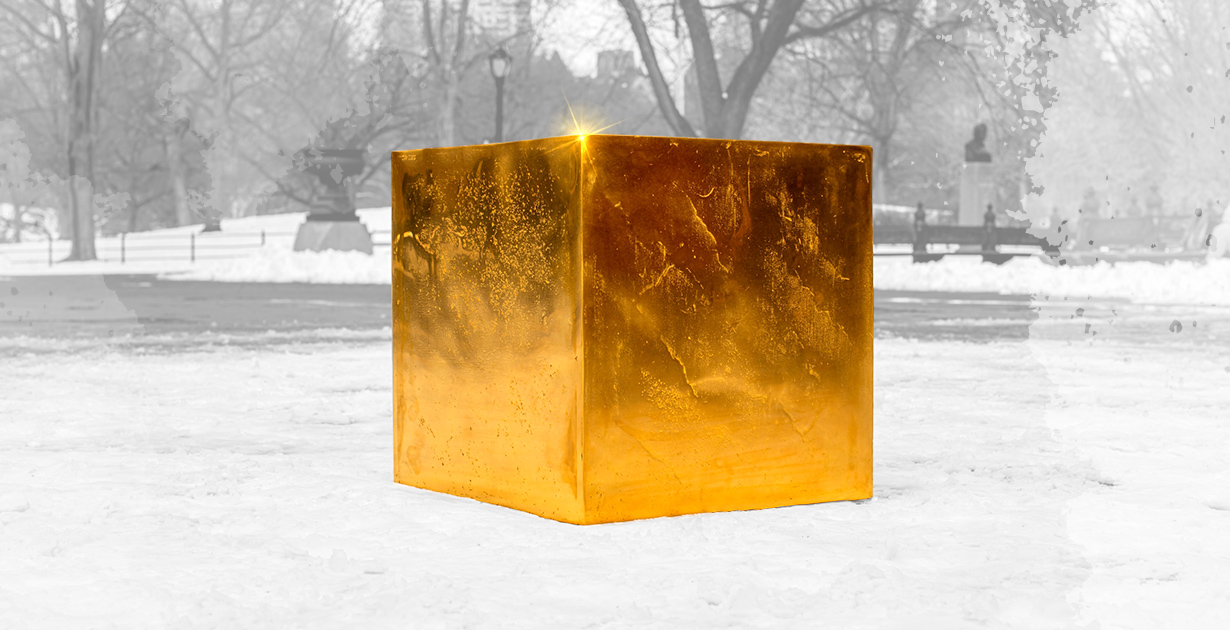 Golden cube in the middle of the park
22.04.2022
Average reading time — 2 minutes
What is the probability of stumbling upon a massive golden cube while walking in the park? It sounds like science fiction, but this is exactly the surprise that awaited visitors at New York's Central Park on February 3, 2022.
Artist Niclas Castello made a cube weighing 186 kilograms from gold of the highest fineness (999.9). The length of each side of the item is 45 centimeters. The cube is hollow on the inside, the thickness of each side is about 0.63 centimeters. The master called his creation "socle du monde" (base of the world).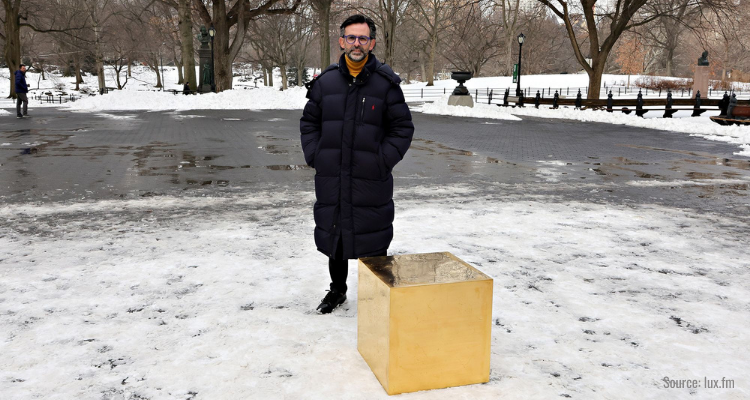 "Never before in the history of humanity has such an enormous amount of gold been cast into a single, pure object. Gold is the eternal metal. Symbol of the sun, of light, of the good," Castello commented on his creative breakthrough.
Work on the project was carried out at a foundry in the Swiss city of Aarau. It took over 4,500 hours to complete the cube. A special, hand-built furnace capable of melting that much gold at around 1,100°C was required.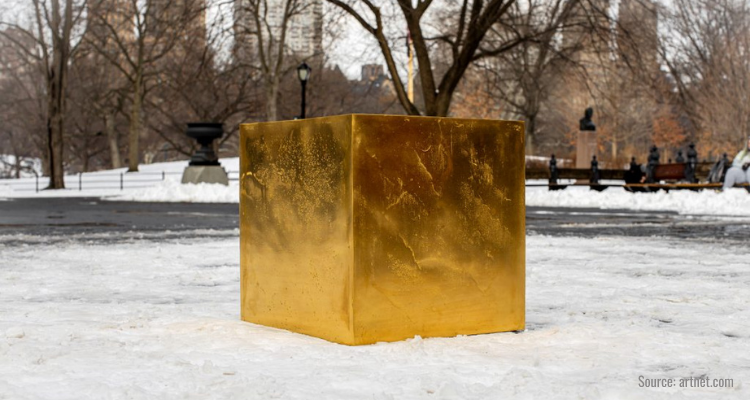 The result — a piece of art worth $11.7 million. And what did the artist do with his expensive masterpiece? He put it on public display in the park of one of the most densely populated cities on the planet (only for one day though).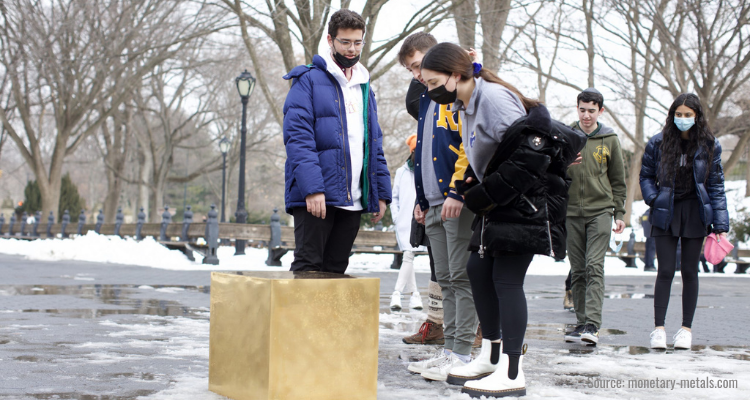 New Yorkers must have been very surprised to see a sparkling cube made of the yellow metal in Central Park. Of course, guards were protecting the precious object.
Later, the golden cube was transported to Wall Street, where it became the decoration during a private dinner attended by celebrities.
Perhaps some of the billionaires would like to buy the "base of the world" and make it a trademark of their collection of rarities. However, Niclas Castello clearly states that his creation is not for sale.
Read also the article:
The largest in the world: giant gold coins