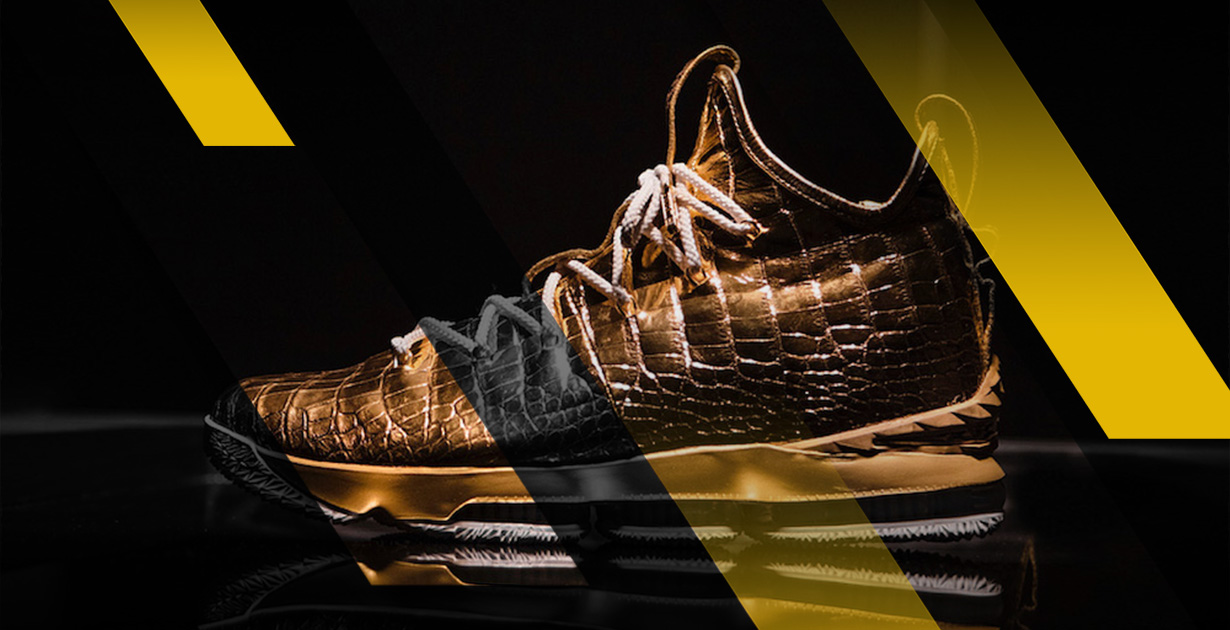 Golden footprints of the Fire Monkey
16.04.2021
Average reading time — 3 minutes
The most expensive pair of fully functional sneakers was showcased in the spring of 2016 in New York, USA. Its price — $4 million. The main elements of shoe decoration are 18K gold of the finest workmanship and precious stones.
Inspired by the East
The luxurious model was released in a single copy. It was developed by Bicion Jewels in collaboration with designer Dan Gamache. The exclusive sneakers were named "The Fire Monkey", in honor of the Year of the Monkey in the Eastern calendar. Since this animal in Eastern culture symbolizes prosperity, the craftsmen did not skimp on white gold, sapphires and diamonds when creating sports shoes.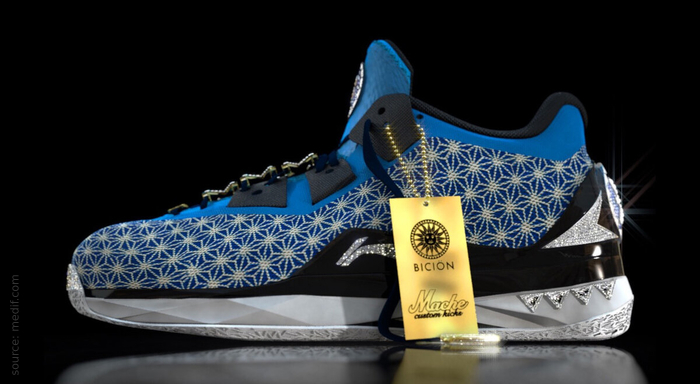 In the photo: the precious shoe design incorporates the traditional colors of monkeys featured in the Eastern calendar: white, blue and gold.
Incredible craftsmanship
The most delicate and complex work (decorating with the noble metal and precious stones) was undertaken by jewelers. Experts said that most of the jewelry details were made of gold. Decorative heel counter, lace-up elements, triangular inserts on the side sole areas are covered with the yellow metal. The front and side surfaces were covered with a mesh pattern of the finest golden spider web.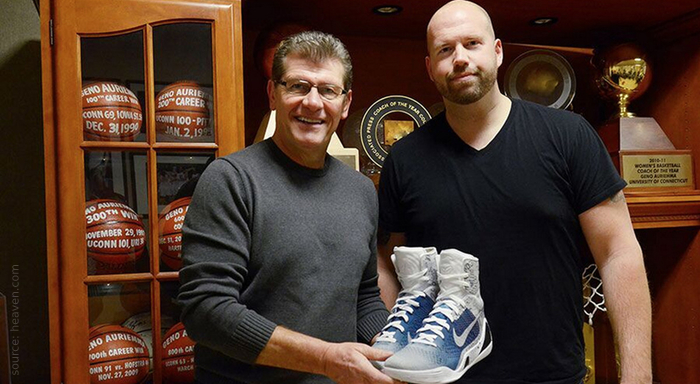 In the photo: Dan Gamache, designer, co-creator of the precious pair: "Doing custom sneakers for what seems like forever, it always seems hard to top the last project [but this was] something different, something special."
The luxury of helping others
Unique "gold" sneakers were created to raise funds to fight poverty and help disadvantaged children.
"To know that these sneakers will help put shoes on children's feet across the globe is an amazing feeling. It makes my work and everything I have ever done worth it."
Designer Dan Gamache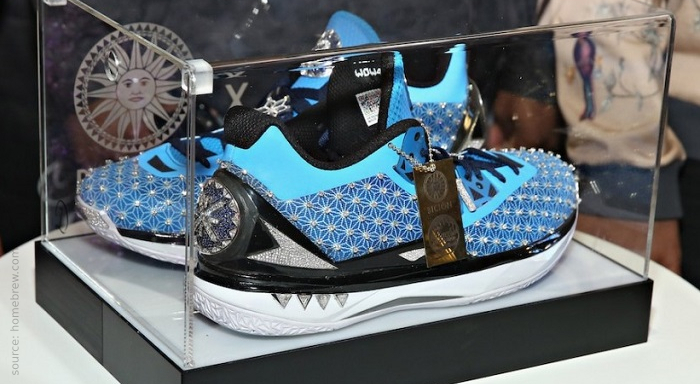 In the photo: incredible golden elements and precious stones create a sophisticated ensemble of luxury and elegance.
Captivating splendor of white gold and elite stones was created with the noble purpose of helping people in need. The incredible craftsmanship has become a gesture of goodwill and generosity. What could be more beautiful than this?