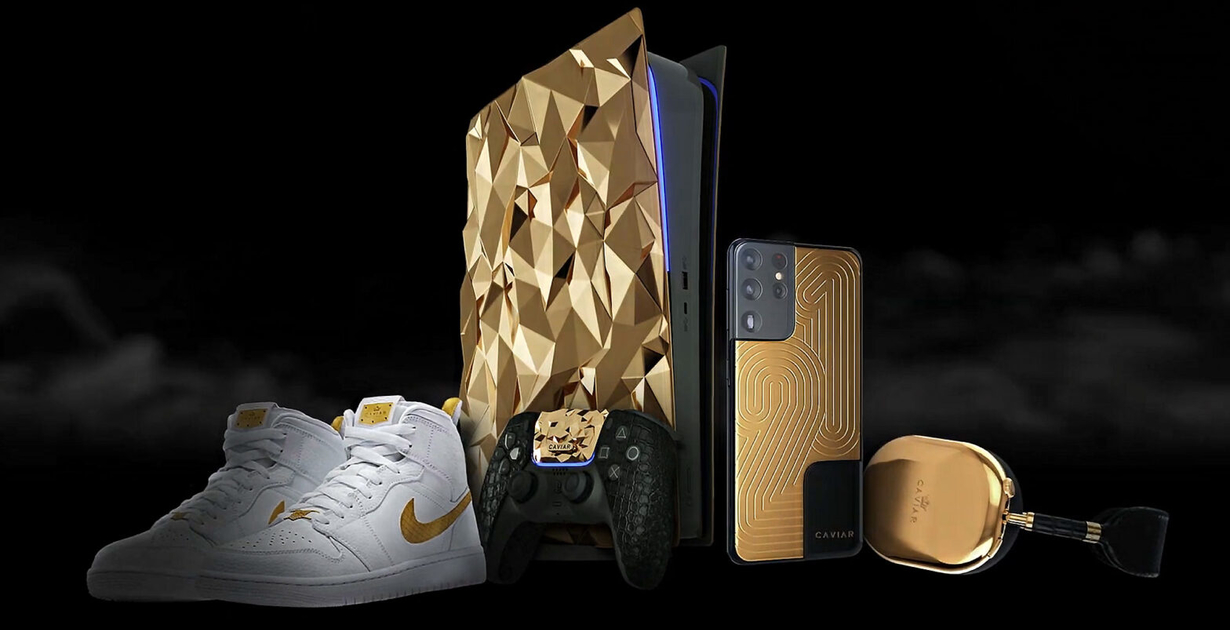 Golden quartet
26.03.2021
Average reading time — 3 minutes
The year 2021 promises to be "golden": the Russian jewelry company has announced an exclusive line of precious metal accessories. The collection that has been dubbed "Fantastic Four" includes a range of new products: a gaming console by Sony, a phone by Samsung, headphones by Apple and Nike sneakers. Each piece is made of the yellow metal or decorated with gold elements.
We have previously written about one of the new products — the most anticipated gaming console made of 3.8 kilograms of gold, but other elements of the "golden four" are no less exciting.
Samsung Galaxy S21 Ultra
The body of the smartphone is plated with 18K gold. The panel is decorated with the engraving of "21" — this number is a reference to the model's name, which symbolically coincides with the year 2021. According to "Caviar" jewelers, the texture of decorative gold elements is revealed in all its glory against the background of the original surface.
The smartphone is about to join the ranks of the most expensive custom-made phones of the Galaxy S21 series, as, thanks to the trim made of the royal metal, its price has increased several times. The approximate price of the phone — 77 thousand dollars. We must note that the first announced price was much lower — 63 thousand dollars. The golden smartphone has been released in a single copy.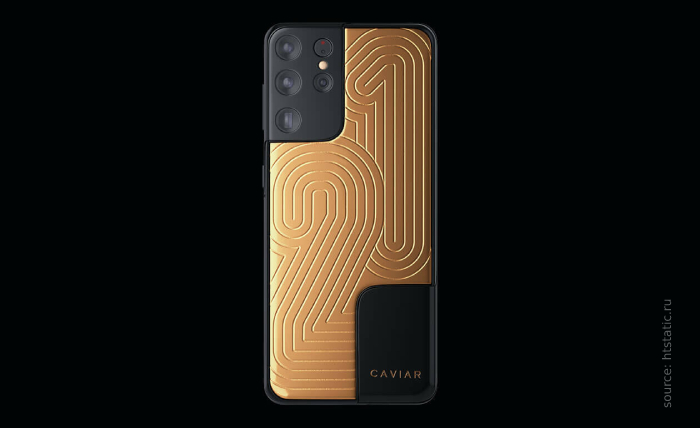 In the photo: the golden version of the Samsung Galaxy S21 Ultra smartphone.
Airpods Max
"Caviar" jewelers have refined the design of Apple's most striking new product by introducing the gold version of the Airpods Max Golden headphones. The luxurious accessory contains 75% of gold (fineness: 750). The model is presented in two classic colors: white and black crocodile leather favorably emphasizes the noble shine of gold. The price of each precious piece produced in a single copy is 108 thousand dollars.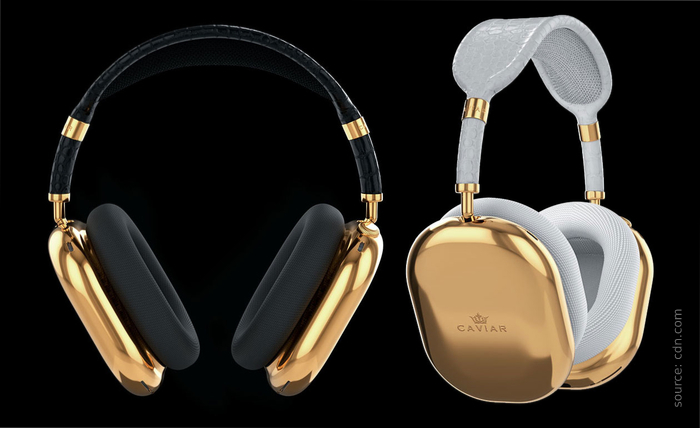 In the photo: massive crowns and tiaras were replaced by exclusive headphones made of the metal of the tsars. Airpods Max Golden is a modern symbol of wealth and prosperity.
Nike Air Jordan
The exclusive version of sneakers will appeal to connoisseurs of more discreet luxury. The shoes are adorned with numerous gold details: the diamond-studded "swoosh" logo on the laces of an unusual V-shape, handmade inserts with the logo of the jewelry house, aglets in 18K gold. The price of the magnificent pair of shoes is estimated at 15 thousand dollars.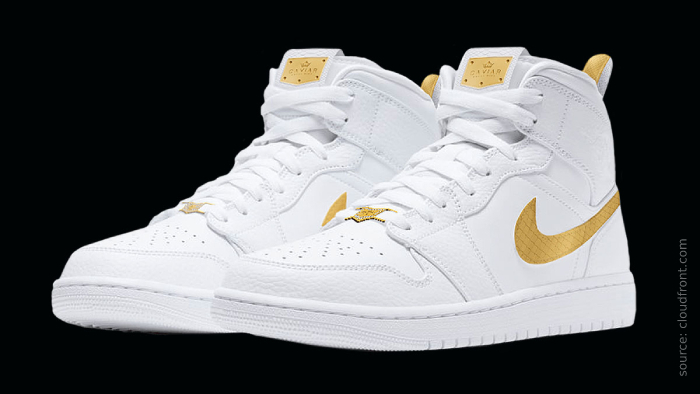 In the photo: sneakers of the Nike Air Jordan gold series.
The year is just beginning, while gold has already left its mark on the world. There is every reason to believe that the "Fantastic Four" collection will be the first chord of the "golden" symphony of 2021.