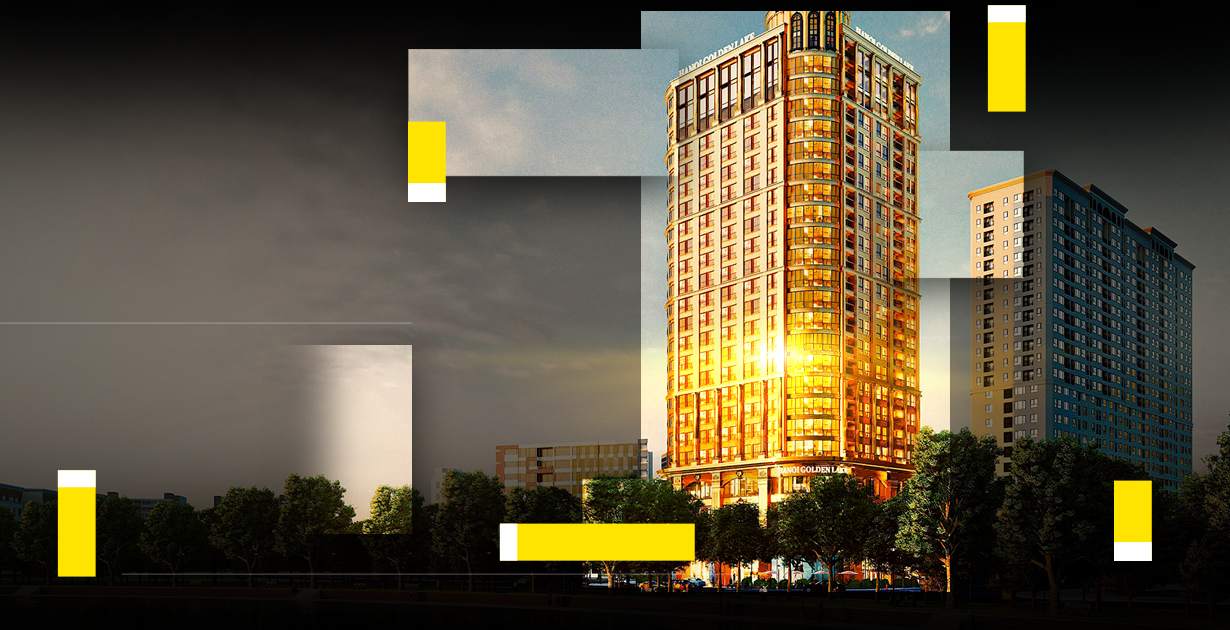 Hospitality of the highest fineness
09.04.2021
Average reading time — 3 minutes
In the summer of 2020, the world's first fully "precious" luxury hotel, decorated with gold of the highest fineness, opened in the capital of Vietnam. Almost all interior items are made of the yellow metal. Guests literally live, eat and drink on gold.
External splendor
Dolce Hanoi Golden Lake is a 25-storey building located in the heart of the city. The exterior walls' surface is 5,000 square meters and all of them are covered with exclusive yellow metal tiles made in Japan. $ 200 million was spent on the construction and gold decoration of the building.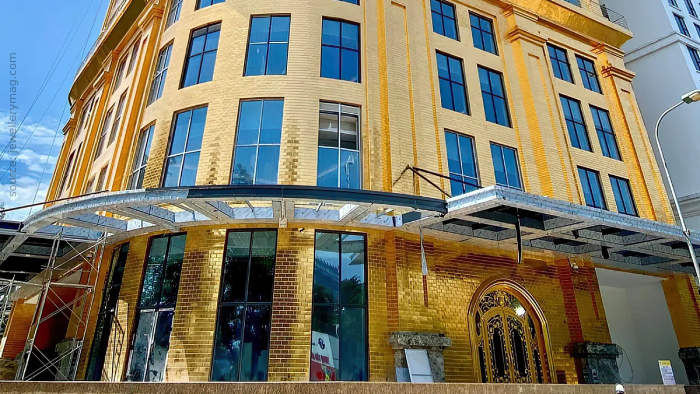 Photo: The facade of the hotel is clad with gilded tiles.
The world of the noble metal
The 5-star hotel offers 342 spacious rooms. The staff greets guests at the luxurious jewel gate and escorts them to the gilded lobby. The royal style is in everything — in furniture, decor, as well as in decorations and interior elements. Even the tableware is made of gold. What's more, a stylish swimming pool made of the precious metal awaits guests on the rooftop.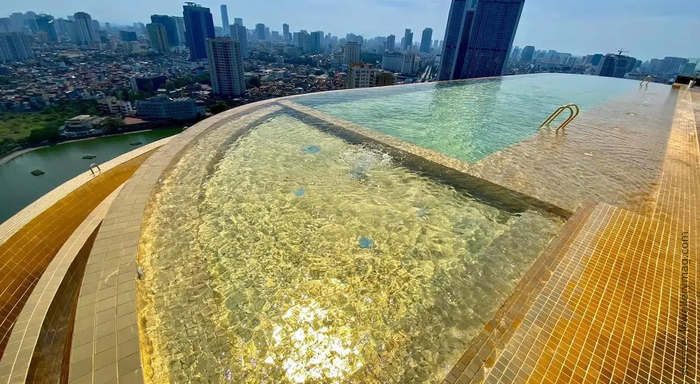 Photo: Infinity swimming pool covered with gold plates.
Genuine values
The hotel gained the status of "the most luxurious hotel in Southeast Asia". According to its owners, the precious metal not only gives aesthetic pleasure, but also has a beneficial effect on the moral and physical condition of people. It has a number of beneficial properties, for example, it enhances the protective functions of the body and does not cause allergies.
The owner of the hotel, Nguyen Huu Duong, said that he built the building from the metal of the kings in memory of his colleagues who died during the Vietnam War. Thus, he paid tribute to the heroes who were worthy of all the rewards of this world. In the future, he plans to continue the series of "golden" hotels in Ho Chi Minh City and in the resort part of Vietnam.