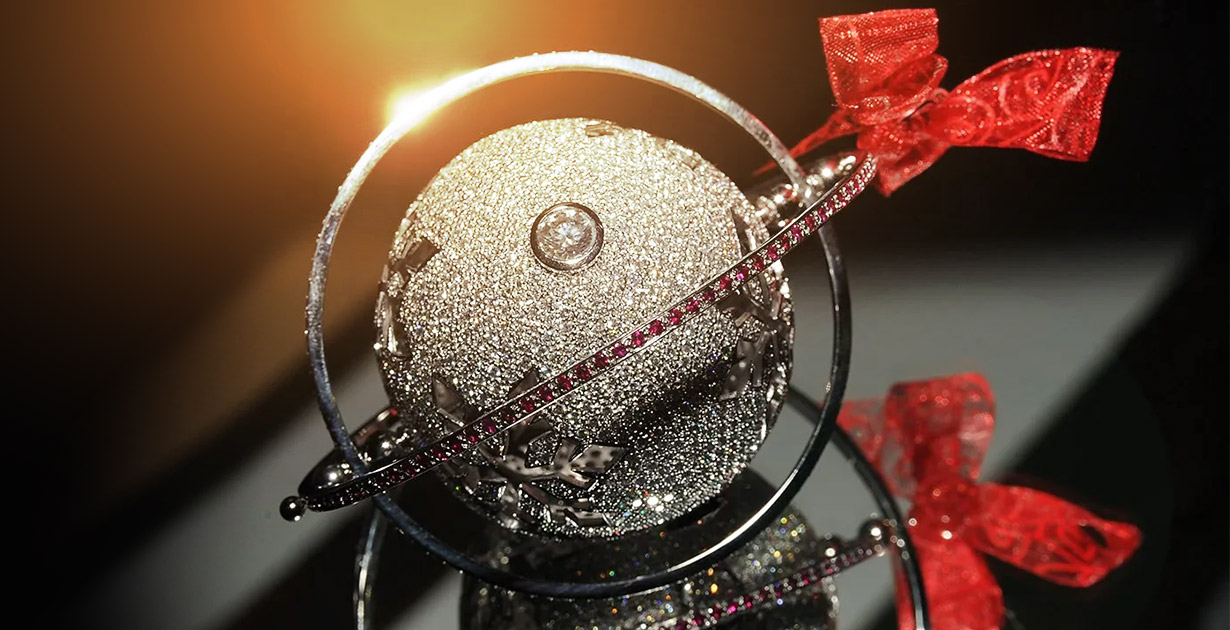 King of Christmas balls
30.12.2022
Average reading time — 2 minutes
The new year 2023 is coming soon. Surely in your house a Christmas tree — an invariable symbol of Christmas and New Year — sparkles with a festive attire.
Today we will tell you what a Christmas ball will look like if you combine gold, diamonds and outstanding talent.
From antiquity to modernity
The tradition of decorating the Christmas tree dates back to the Middle Ages. At first, the decorations were plain: apples, cookies, nuts. Such decorations can hardly be admired, but one can eat them with appetite. Later, the idea arose to hang more valuable and elegant objects on the green beauty: glass balls, lanterns, various figures.
In our time, the craft of creating Christmas tree decorations has been honed to perfection. The creation of the British jewelers proves just that.
Brilliant result of creative thought
In 2009, Hallmark Jewelers produced a ball that can turn any Christmas tree into a rare exhibit.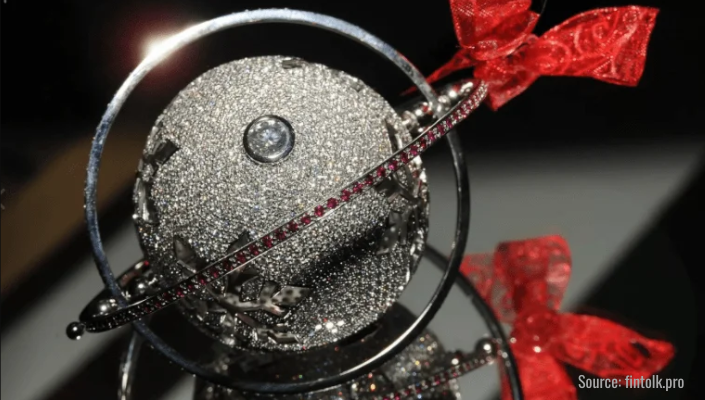 The ball is made of 18K white gold and encrusted with 1,578 diamonds. Two gold rings, which are inlaid with 188 rubies, are centered around the ball. It took more than 130 hours to place all the gems.
The exquisite piece of jewelry was designed by Hallmark Jewelers owner Mark Hussey. It took a whole year to finish the project. The product is listed in the Guinness World Records as the most expensive Christmas decoration in the world: it was estimated at 82 thousand pounds (136 thousand dollars). As of the end of 2022, this is approximately 117 thousand pounds (142 thousand dollars).
Decorating the entire Christmas tree with such balls will not work: the masterpiece is made in a single copy. It was sold in 2010 and the proceeds were donated to the National Autistic Society. After all, Christmas and New Year are a time of goodness and miracles.
We wish that an unforgettable miracle happens in your life as soon as possible!
Let all your ideas and undertakings shine like gold!
Happy New Year!
Read also the article:
Mints celebrate the Year of the Rabbit