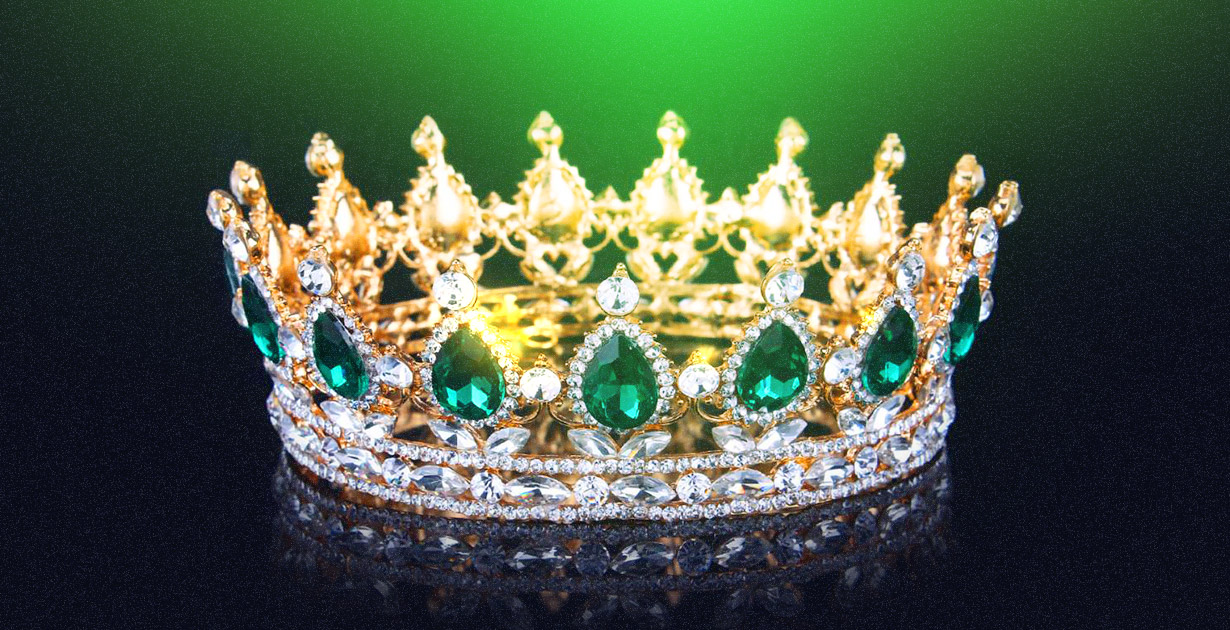 Legacy of the dynasties: precious tiaras
29.07.2022
Average reading time — 3 minutes
Diamond State Diadem of George IV
This unique treasure is well known thanks to the fact that it has been displayed on portraits, photographs of royalty, postage stamps, coins and banknotes.
The jewelers at Rundell & Bridge created this unique piece for the coronation ceremony of George IV. The tiara is made of gold and silver, adorned with shining diamonds and precious pearls.
The tiara is decorated with floral symbols:
rose is a symbol of England;

thistle is a symbol of Scotland;

shamrock is a symbol of Ireland.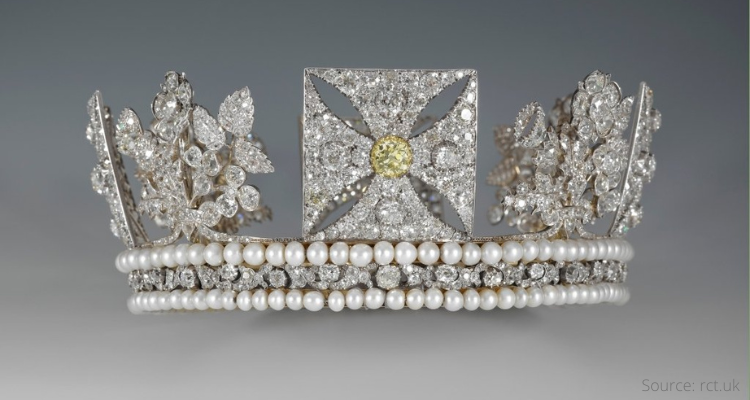 In the photo: the height of the diadem is 7.5 centimeters, the diameter is 19 centimeters. 1,333 diamonds and 169 pearls were specially selected for the tiara.
The royal court paid £8,216 from the treasury. King George IV wore the diadem over a velvet hat during the ceremonies at Westminster Hall and during the foot procession to Westminster Abbey.
After George IV, the diadem adorned all the most august persons: Queen Victoria, Queen Mary and Queen Elizabeth II.
This incredible decoration, created in 1820, is carefully preserved in the Queen's Gallery, Buckingham Palace.
"Russian kokoshnik" made of gold
For the silver wedding with the King of Great Britain and Ireland, Emperor of India Edward VII, Princess Alexandra Caroline Marie Charlotte Louise Julia of Denmark received a magnificent tiara. The tiara was dubbed "Russian kokoshnik" because the Russian Empress Maria Feodorovna wore a similar decoration. According to one version, the queen dreamed of the cherished tiara, and, in 1888, the Marchioness of Salisbury helped make that dream come true.
The collected funds allowed the jewelers to make an amazing headpiece of white and yellow gold. The tiara is adorned with 488 magnificent diamonds. The two largest gemstones weigh 3.25 carats each.
Alexandra loved to wear this piece of jewelry. Her daughter-in-law Mary inherited the tiara in 1925, later, it was passed on to Elizabeth II.
Lover's Knot family tiara
In 1914, the craftsmen of the renowned Garrard & Co. created a masterpiece of pearls and diamonds for Queen Mary. As a basis, Queen Mary suggested taking an old Cambridge tiara of her grandmother. It was a true rebirth of the "Lover's Knot".
After the death of Queen Mary in 1953, the jewelry was passed on to Queen Elizabeth II. A special sign of favor — the Queen offered Diana Frances Spencer to wear it at the wedding. Although the princess opted for her own family jewelry on the big day, the tiara won the heart of Princess of Wales. After her divorce from Charles, Prince of Wales, the tiara was returned to the Queen of Great Britain. For many years, no one saw the jewel, but in 2015, Catherine, Duchess of Cambridge, wowed the public with the radiance of gold and diamonds on the coveted tiara that she wore at the reception at the Royal Palace.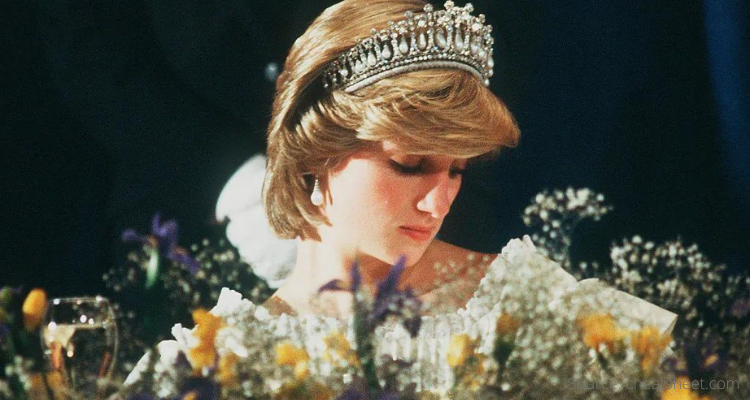 In the photo: the Lover's Knot tiara is made of white gold, it is decorated with luxurious diamonds and 19 pearls.
Read also the article:
Gold of Kings: The Legends of Three Crowns