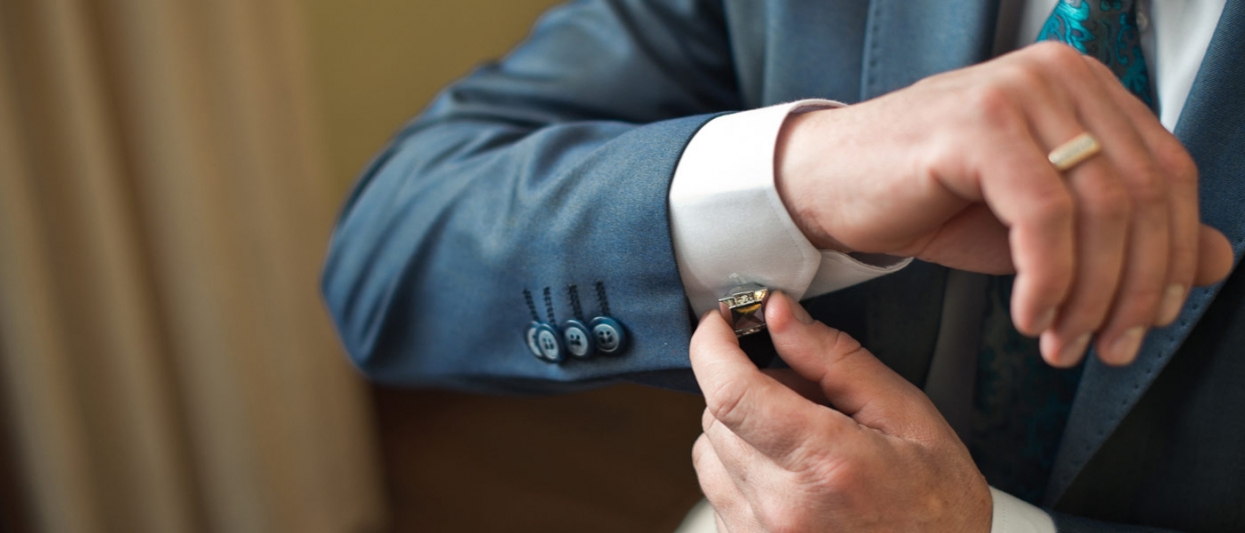 Luxury in details: the most expensive cufflinks
12.06.2020
Cufflinks are not only a stylish accessory, but also an indicator of the status and aesthetic taste of the owner.
In the Middle Ages, men's sleeves were tied up with ribbons and leather laces. Much later the glass buttons with which the cuffs were decorated came into fashion. Traditional cufflinks were invented in the XVII century during the reign of the French king Louis XIV. The monarch was known for his love of jewelry, he owned a collection of 150 pairs of unique gold cufflinks.
Cufflinks for the elite were made of the most beautiful metal – gold, decorated with family crests, emblems and engravings.
A simple piece of clothing became a sophisticated and expensive accessory. Cufflinks were decorated with precious stones: diamonds, rubies, pearls. The tradition of wearing cufflinks was adopted by the European aristocrats.
Nowadays, an elegant accessory has become an integral part of a business suit.
We are going to tell you about the most luxurious cufflinks.
TOP 5 precious cufflinks:
1. Octagonal cufflinks Jacob & Co with a large yellow diamond
Price for the pair: $ 4 195 000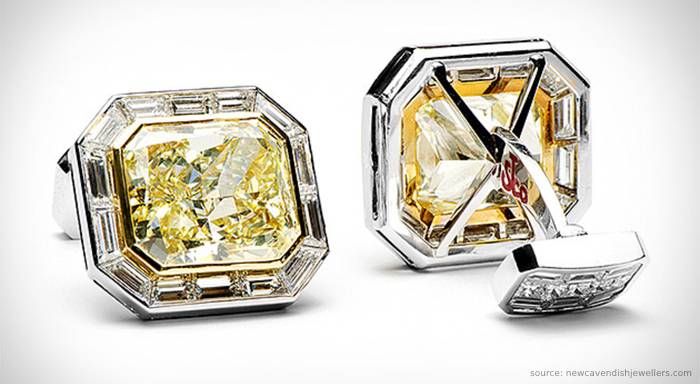 American jewelry company Jacob & Co has produced unique cufflinks worthy of kings! This exclusive accessory is made of 18K white gold and adorned with 22-carat diamonds. A big canary-colored stone (Asscher cut diamond), distinguished by a multitude of edges and corners, is perfectly centered. The diamond of 10,8 carats is encrusted around its perimeter with 14 small white diamonds.
2. Art deco diamond cufflinks by Jacob & Co
Price for the pair: $ 600 000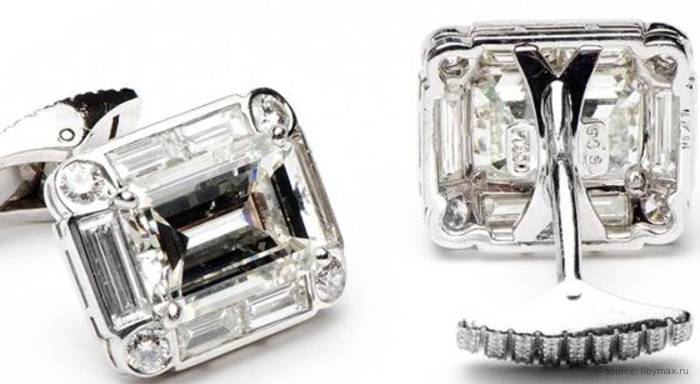 Precious vintage-stylized cufflinks by Jacob & Co, made from 18K white gold and decorated with a 6-carat diamond in the center, serve as another masterpiece of jewelry art. The front diamond is framed by ten smaller, baguette-cut diamonds. Geometrical lines of the product emphasize the brilliance of the large stone.
3. Bilateral "football-themed" cufflinks by Jacob & Co
Price for the pair: $ 96 000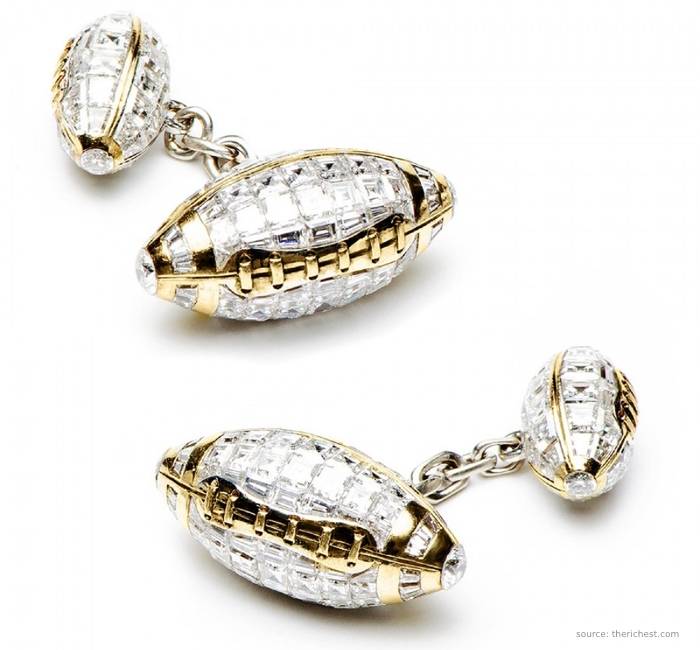 Certainly, jewelers of Jacob & Co succeeded in creating the cufflinks of the most unusual shape. The exquisite accessory is made in the form of rugby balls, encrusted with white 15-carat diamonds and 18K gold. Two parts of the cufflinks are interconnected by a chain, making it easier to put them on.
4. Phoenix cufflinks by Givenchy
Price for the pair: $ 70 000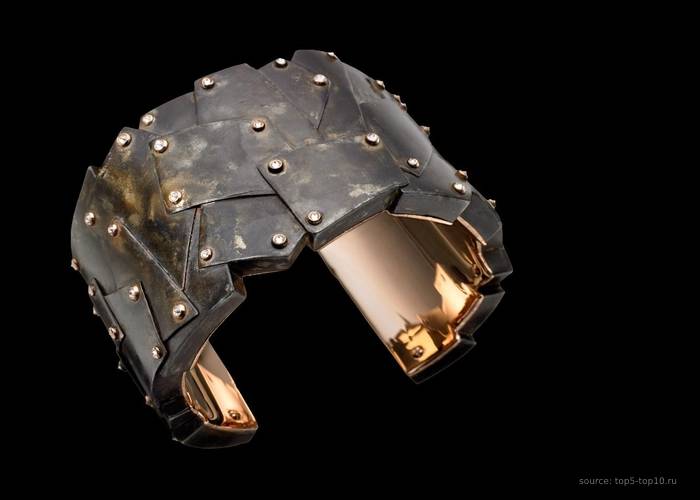 The jewelry company Foundrie 47 designs precious items made of firearm steel. In 2012, the unique Phoenix cufflinks, made of 18K gold and adorned with 77 small diamonds, were produced in collaboration with Givenchy. The distressed look of the accessory adds special brutality.
5. Royal Cufflinks by Arfaq Hussain
Price for the pair: $ 39 000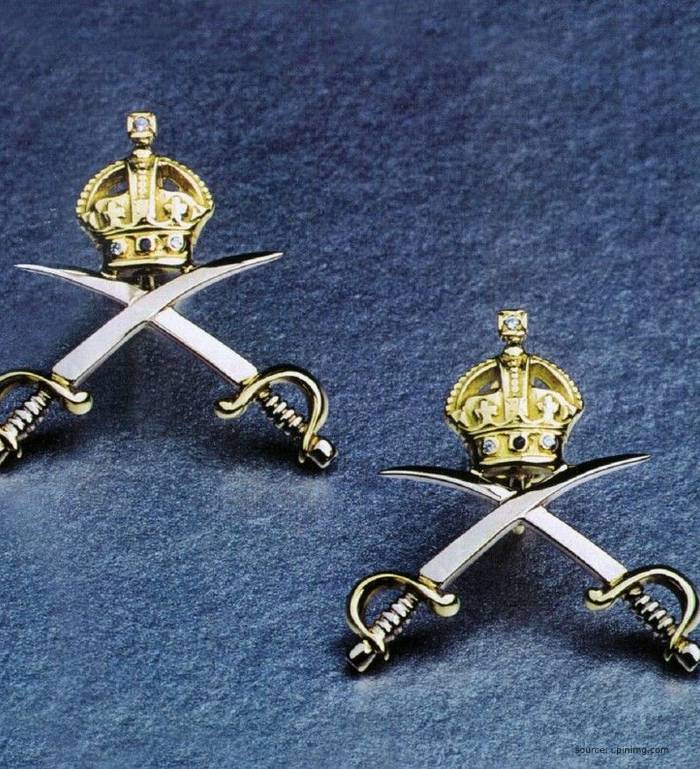 London-based designer Arfaq Hussain created exclusive "V2" cufflinks in the form of two crossed swords and a royal crown. The accessory is made of 18K white and yellow gold, decorated with diamonds and sapphires. The most famous buyer of the precious cufflinks was the King of Pop Michael Jackson, who put them on during the HIStory World Tour.
Check out the article about gold tattoos that are massively popular among rich people: