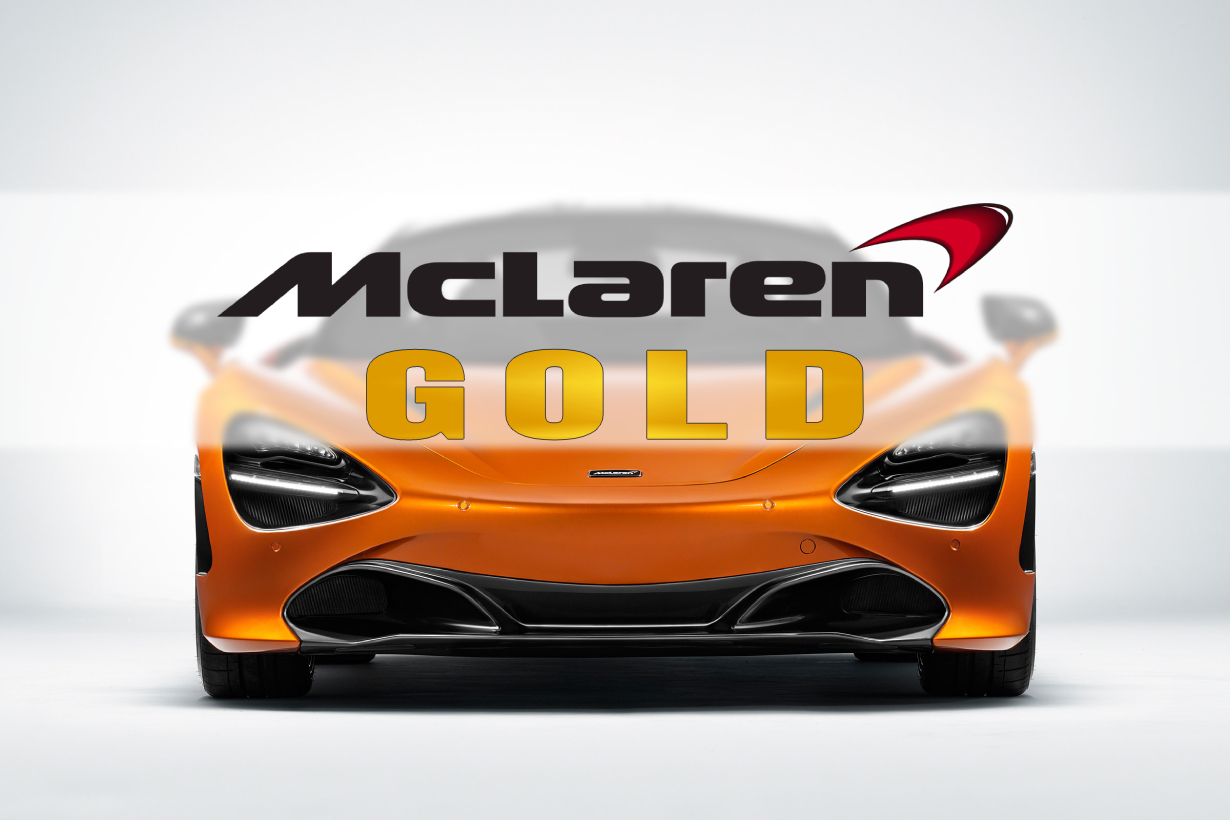 The British manufacturer of supercars McLaren announced the launch of the Speedtail concept car. The presentation of the newest luxury car took place on October 26, 2018. The manufacturer promises not only unmatched aerodynamics and maximum speed, but also exclusive logos made of gold.
A standalone option is offered to future owners of one of 106 sports cars: instead of aluminum nameplates with the brand name, you can order a gold or platinum version, which will also indicate the date of manufacture.
Precious details are produced by the famous Birmingham-based company Vaughtons, known for making car logos, awards and other regalia for the top British automobile manufacturers, corporations and governments for over two hundred years. The company designed gold medals for the English football championship, emblems for Aston Martin and Bentley.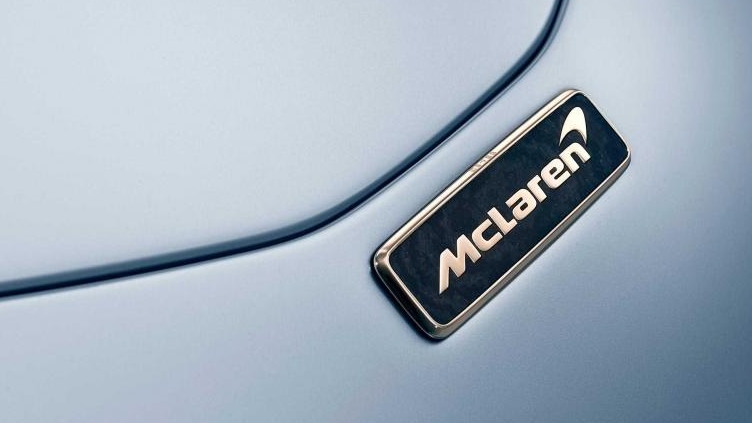 In the photo: Golden automotive nameplates increase the base price of the luxury hypercar.
The extra emblem was created under the leadership of McLaren Special Operations, handmade from 18K white gold and complemented with high-tech carbon fiber inserts using McLaren's exclusive Thin Ply technology and laser engraving.
Precious details are designed to become distinctive features of this excessively luxurious car. The new sports car was designed to meet the needs of the very rich racers. All 106 cars are already sold out, although the price of each exceeds $2 million.
Even though McLaren is associated primarily with Formula 1, the Speedtail model is meant to drive on public roads. The car can accommodate three passengers, including the driver, whose seat is in the middle. The 4.0 liter V-shaped eight-cylinder engine, equipped with double turbines, has 987 horsepower with a speed of up to 392 kph.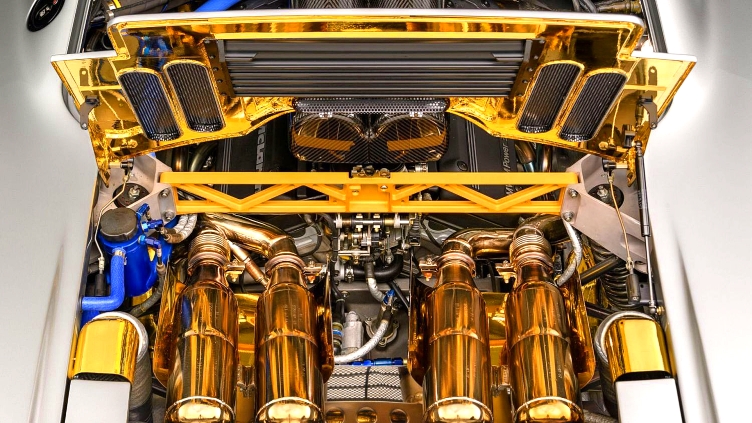 In the photo: Gold foil is used as an engine thermal heat shield.
The flagship hypercar of the Ultimate McLaren Speedtail series will be on sale in 2019 and has already been named the company's fastest highway car throughout the 55-year history.