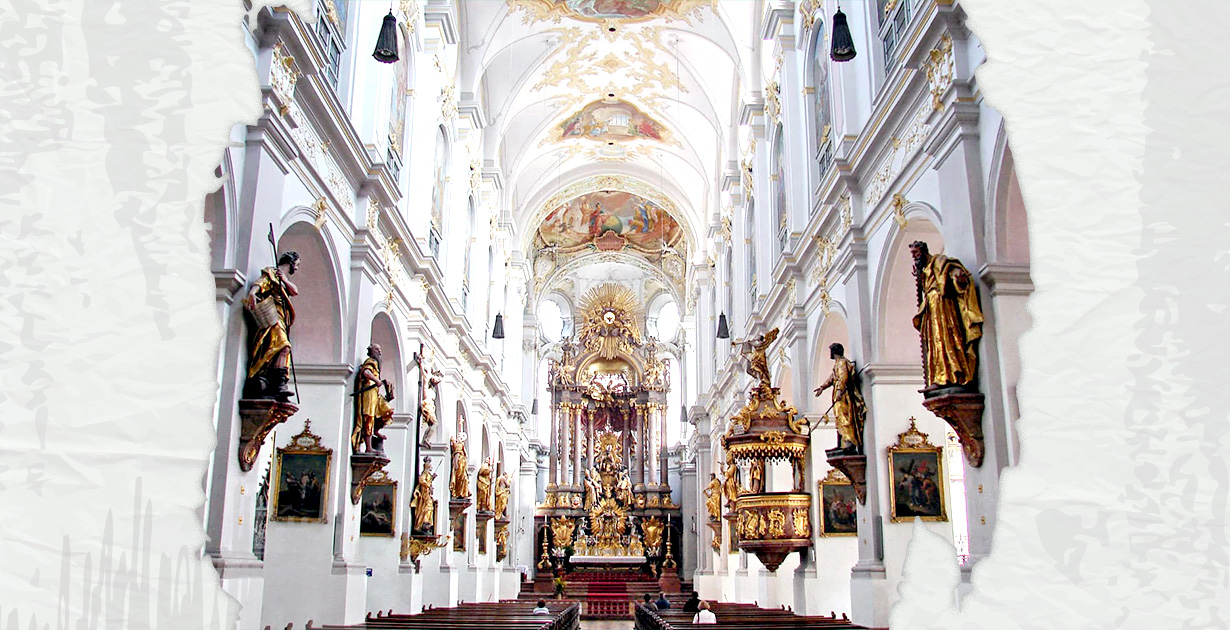 Old Pete: the precious shrine of Munich
17.09.2021
St. Peter's Church, which locals call "Alter Peter" (Old Pete), is the oldest parish church in Munich. The basilica is located in the historic center of the city next to the Marienplatz square.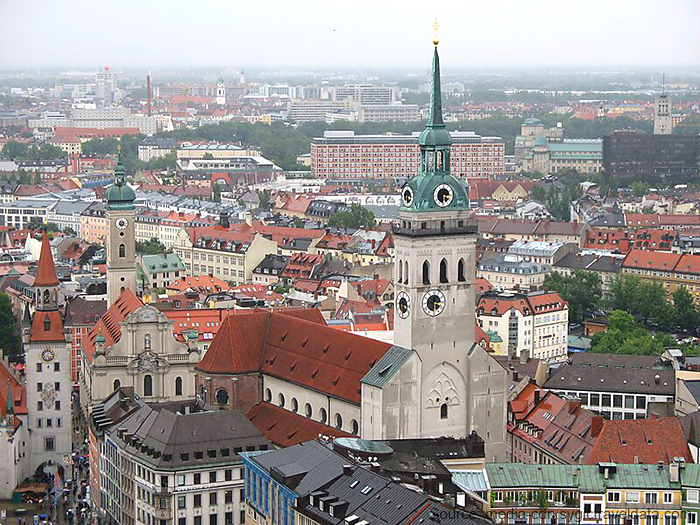 In the photo: it is believed that the construction of the church began in the 11th century. According to one legend, it was founded by the Duke of Bavaria Otto I.
The Gothic church was erected on a site where a small wooden church once stood, namely on the Petersbergl hill. The first written record of St. Peter's Church dates to 1225.
The church was exposed to severe fire twice: in the 14th century, Old Pete was badly damaged as a result of a huge Munich fire, and in the 17th century, when the lightning struck the temple spire, causing the bell tower to ignite. Both times the basilica was successfully reconstructed.
After the second fire, the height of the bell tower was increased to 91 meters, becoming the best observation platform of Munich. The sound of the 7-ton church bell of St. Peter is the lowest in Bavaria.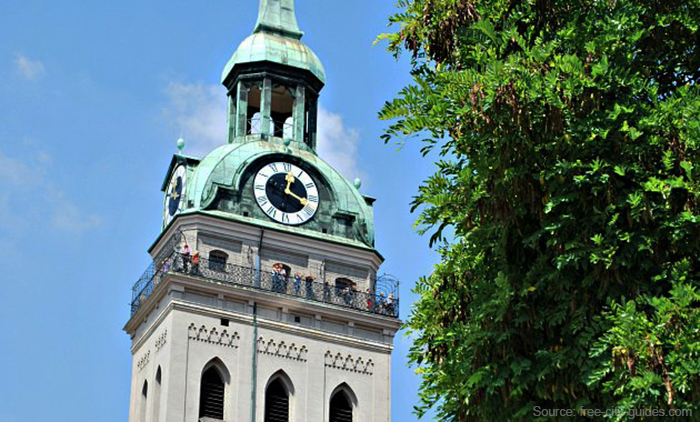 In the photo: the tower of the majestic temple has unique clock with gold hands: the oldest clock mechanism in Munich.
Like most buildings in Munich, St. Peter's Church was seriously damaged during the Second World War. The restoration work lasted more than 50 years and was fully completed in 2000.
In the Middle Ages, the church functioned not just as a religious body, but also as an educational institution. In 1239, the first church school was opened in Munich, followed by the public library opening in 1447, where all the books were handwritten.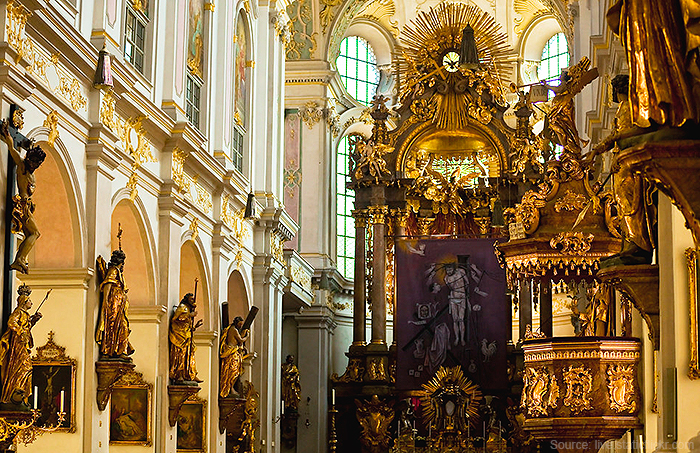 In the photo: the interior of St. Peter's Church resembles a museum of fine arts. In the 18th century, all the statues of saints, decorative elements of niches and arches were covered with gold leaf.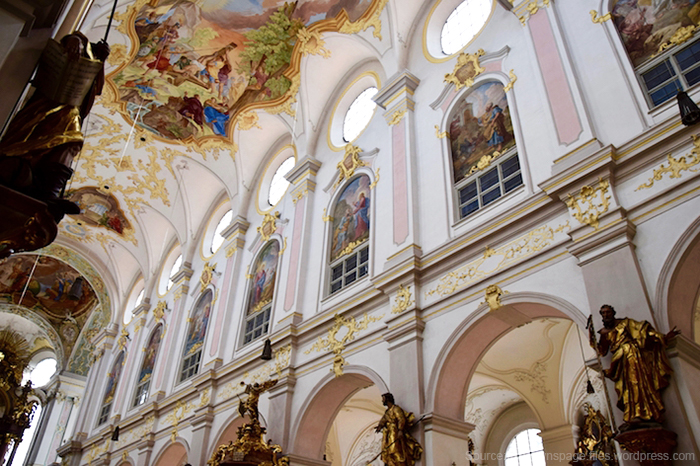 In the photo: the walls of the upper tier of the church and the ceiling were decorated with elaborate paintings depicting scenes from the life of Peter the Apostle and decorated with gilding.
The main attraction of St. Peter's Church is the golden altar, built in 1734. It was designed by Nikolaus Stuber and was modeled after the altar in St. Peter's Basilica in Vatican City.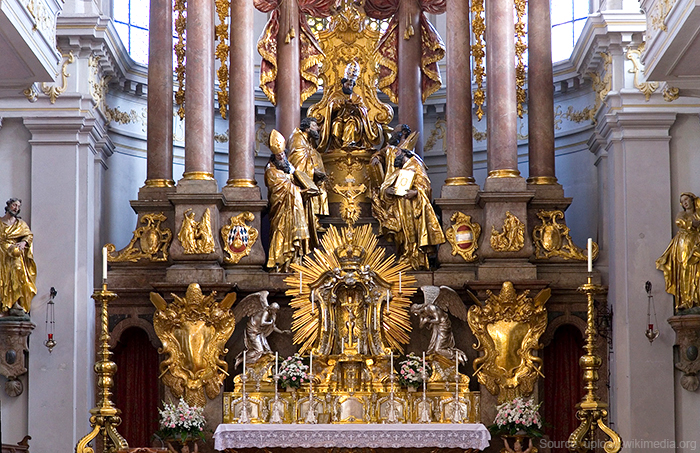 In the photo: Saint Peter with a golden tiara on his head, seated on a throne, is depicted in the center. Four golden statues of revered local saints are next to him.
An interesting fact: the gold tiara of the Apostle, made by a local jeweler in 1732, is actually removable. According to the Munich tradition, the tiara is taken off at the time when the Pope steps down as the supreme pontiff and is placed back again only after the successor is elected.
Read also: