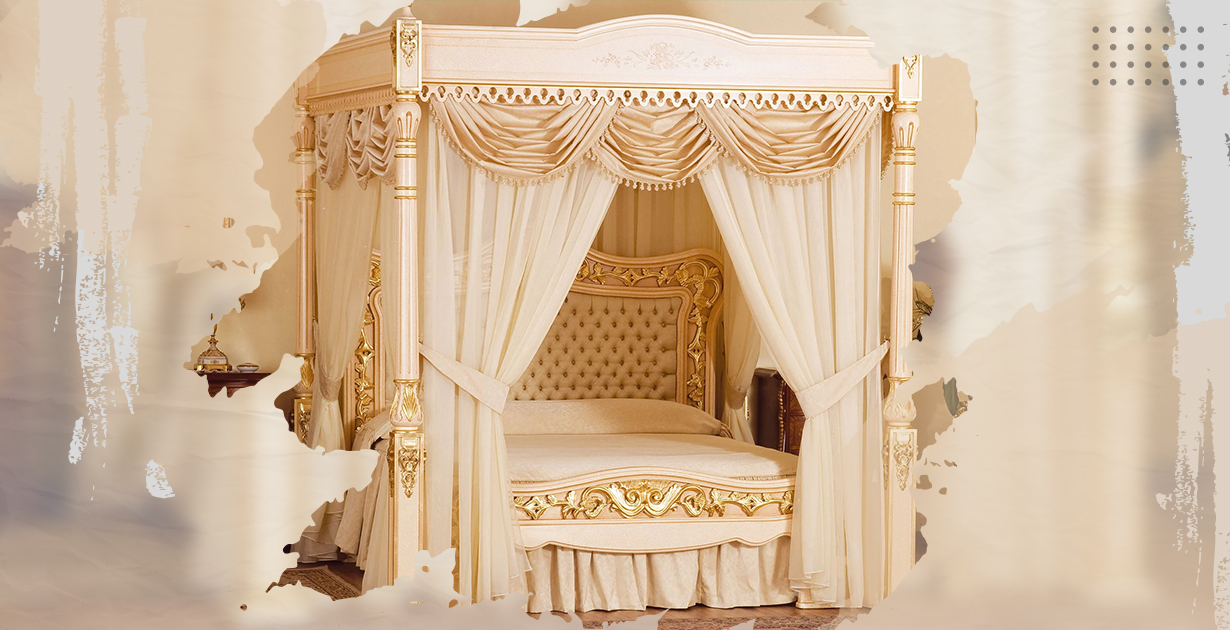 Technology of luxury and style
08.04.2022
Average reading time — 2 minutes
Legendary designer Stuart Hughes was born in 1971 in the English city of Liverpool. At a young age, he developed an interest in successful city stories so that he could one day start his own.
At the core of Stuart's triumph are incredible and large-scale ideas for exclusive projects. He managed to create amazing products that gained worldwide fame thanks to his special attention to detail.
The track record of the craftsman includes an iPhone 4 with diamonds, a Rolls-Royce car covered with the noble metal, and even a golden fish tank.
The fundamental thing that this person has created can be defined as the "technology of luxury".
Exclusive bed
In collaboration with the Italian design studio HEBANON, Hughes presented an incredible royal luxury bed — Baldacchino Supreme.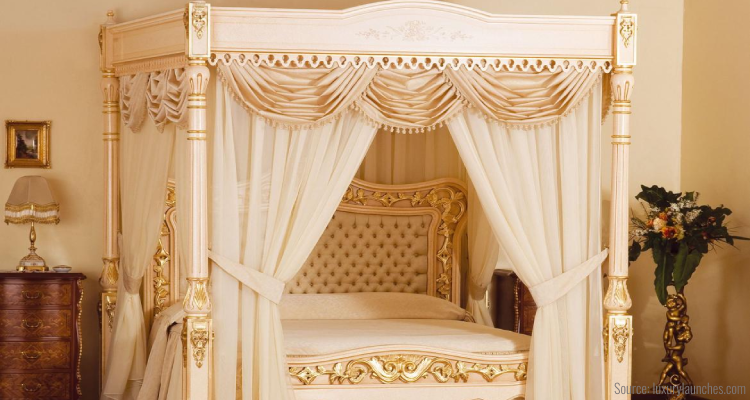 In the photo: a stunning bed designed by Stuart Hughes in collaboration with HEBANON.
This chic and spacious canopy bed is made in just two copies.
The wooden materials used by the craftsmen to create this work of art are varnished. The surface of the canopy is patinated, it has a modern twist with a soft luminous layer with a velvety effect. This is an incredibly creative solution for creating elegant products with a sophisticated aesthetic.
All the details are handmade; 107 kilograms of 24K gold were used in the process of making the bed. As an element of decoration, the designer used decorative appliqués woven with gold leaf. For the headboard, a soft, elastic and breathable fabric that retains human warmth, namely capitonnè, was chosen. Also, the designers opted for the most delicate Italian silk.
The structure is made of chestnut wood, and the curving — 100% ash wood. The edges of the canopy are made of cherrywood.
Benefits for the buyer:
the ability to choose the color of the fabric;

change decorative elements in the design;

optionally add gems as a luxurious addition.
Baldacchino Supreme is priced at $6,300,000.
Read also the article: