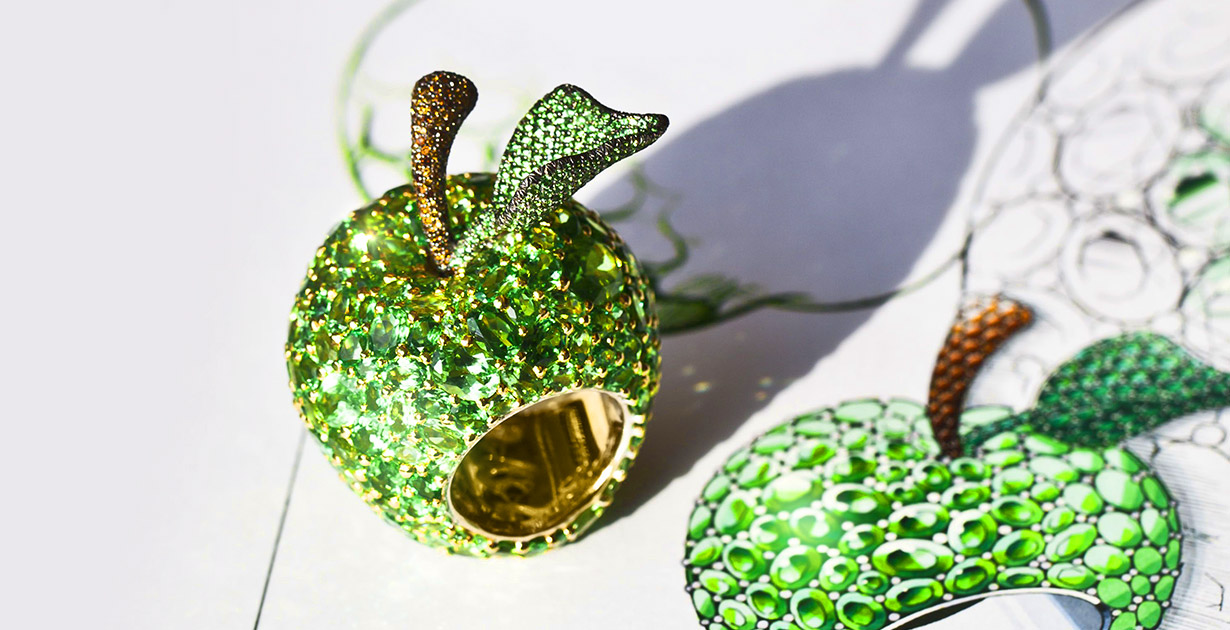 The golden apple is ripe!
01.04.2022
Average reading time — 2 minutes
The standard of professionalism
The incredible jewelry of the famous Swiss brand Chopard is the fruit of the ingenuity of the artistic director of the House, Caroline Scheufele, and masters of the highest class. Every time Chopard amazes the true connoisseurs of jewelry art.
Co-president and head of the House constantly finds new, amazing solutions, filling precious products with incredible beauty and vitality. Creative fantasy knows no bounds. Love for precious stones, combined with an interest in literature, architecture and history, helps Caroline to design unique jewelry.
The House Chopard is rightfully considered to be the standard of the highest professionalism and competence in the manufacture of jewelry masterpieces.
Apple fantasy
Each work is a combination of bright ideas and brilliant craftsmanship of jewelers.
The unusually shaped Apple Ring is part of the Juicy Couture collection.
The ring delights not only with its shape, but also with the value of the precious stones. Caroline Scheufele adores diamonds, calling them "my favorite stone and an indispensable ally for women on the red carpet."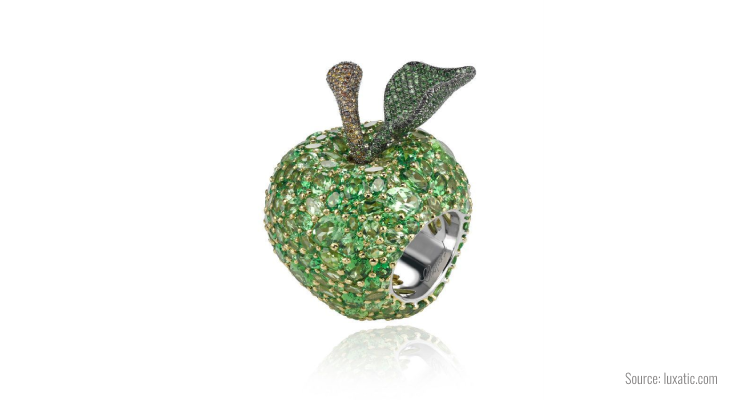 Photo: the sparkling Apple Ring was made in honor of the 65th Cannes Film Festival. The weight of the jewelry is 56.45 g.
The precious apple-ring is made of white gold, the craftsmen paid special attention to details. The stalk and the green leaf directed upwards not only make you smile, but also spark delight.
The creation is decorated with 773 bright green tsavorites and 238 brown diamonds. The charm of precious stones, the magic of light and the brilliance of gold that knows no equal are subtly combined in this wonderful item.
Read also the article: