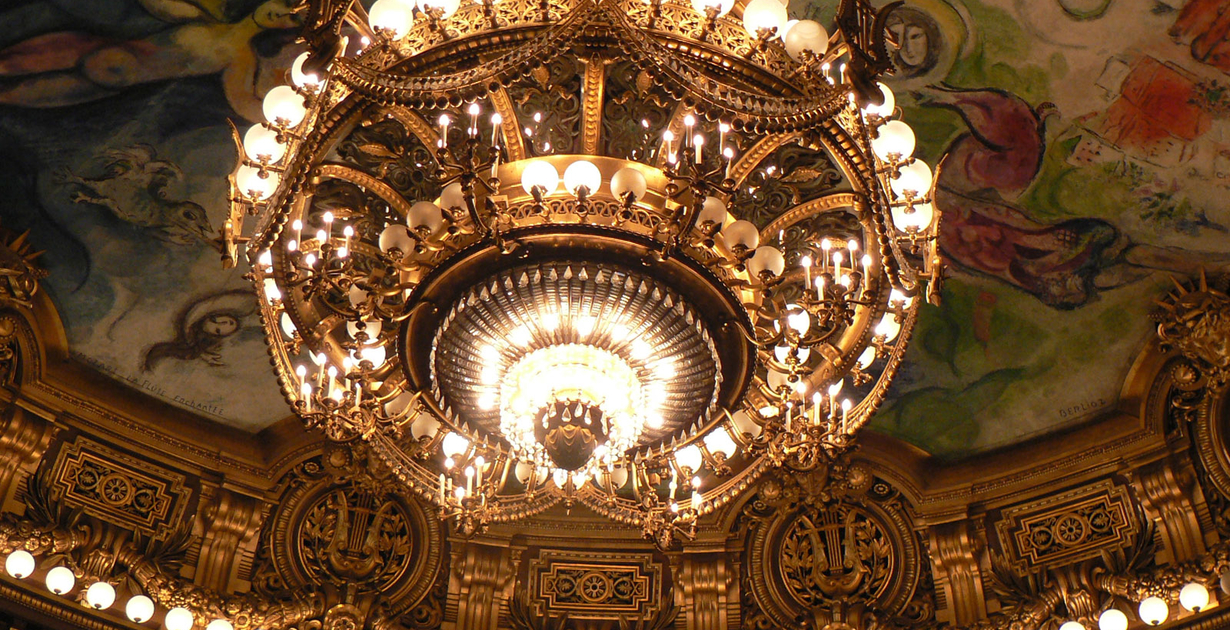 The golden chandelier of the Bolshoi Theater
05.02.2021
The auditorium of the historical stage of the Bolshoi Theater in Moscow is illuminated by a three-tiered chandelier. Once a year it is lowered down, so it can be modernized and put in order. Recently, prior to the end of the reconstruction of the building, the main lamp was completely renewed, changing the wiring, cartridges, lamps and gilding.
The chandelier weighs 2 tons 120 kilograms. More than 25000 bohemian crystal pendants create a magnificent glow, refracting the light of 336 bulbs.
The chandelier has been in use since 1863, way back it was a gas lamp. Since then, it has not been restored. Gas-powered lamps are still preserved, but now they contain electrical elements.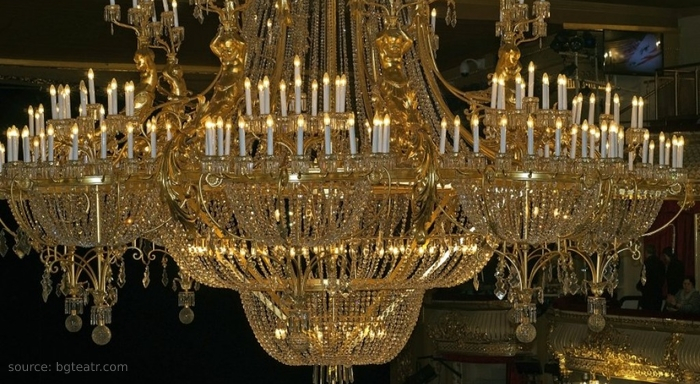 In the photo: During the one-hour tour around the theater, the guide also tells the history of the chandelier.
The chandelier can be seen more clearly from the sixth tier of the auditorium. Its size astonishes: almost seven meters in height and five and a half meters in diameter. Bronze elements are covered with gold leaf.
The restorers carried out the gilding process in several stages, after removing all the previous layers. Grinding and priming ensued. After that, the chandelier was covered with a special lacquer. The gilder applied the thinnest layer of gold on the dried lacquer. In total, 300 grams of gold were used during the restoration work. The gold plating of the decorative elements of the auditorium also entailed considerable expenses.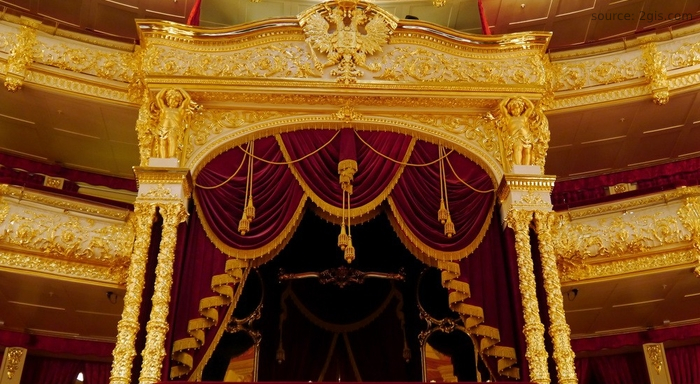 In the photo: the gilded royal box (aka loge) is supported by the Atlantes.
163 restorers worked for three years to renew the gilding of the main hall, using the thinnest sheets of gold foil with a thickness of only 0,67 micrometers. Eight kilograms of gold were needed for the gilding of stucco moldings that occupy nearly 1000 square meters. Now the work is finished and the hall shines even brighter, being illuminated by the light of the new chandelier, so it seems that gold is literally everywhere.
Read also our article about Faberge gold