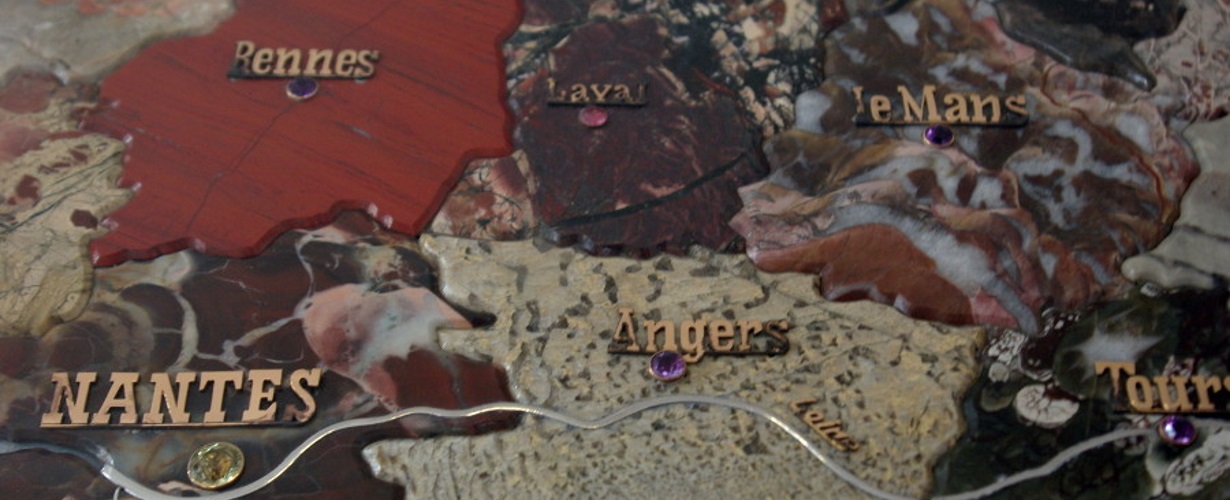 The Precious Map of France
12.03.2020
A "golden" idea
The Imperial Lapidary Factory in Yekaterinburg (Russia) produced an amazing exhibit for the world's fair held in Paris in 1900 "the Exposition Universelle of 1900". The craftsmen were working on the exhibit for three years, starting from 1897.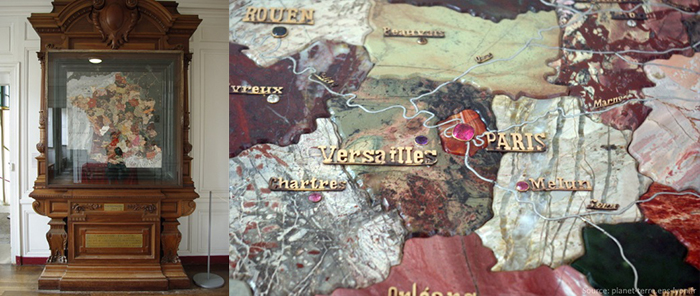 In the photo: The exhibited map of France, made of precious stones, gold and platinum, became an overnight sensation.
The draft of the map was made by the factory's general manager Vasily Mostovenko. He was personally involved in the creation process.
The work on the new project began with the topographic maps that were ordered from France. A cardboard mock-up was created, painted in the colors of the stones that were planned to be used.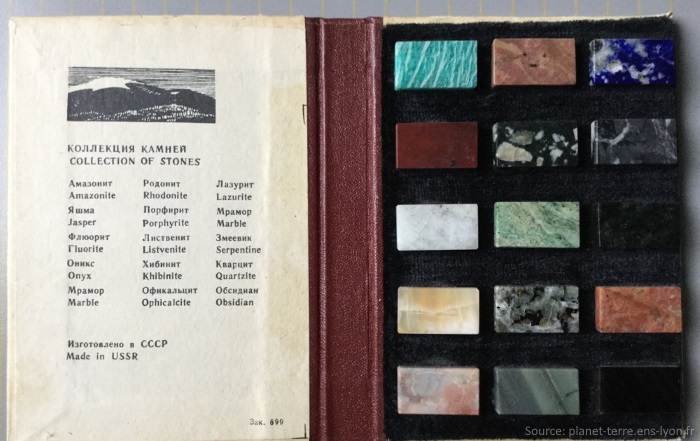 In the photo: all the stones for the map were mined in the Ural region.
The precious base
A marble slab with an area of one square meter and a thickness of eight centimeters was the base of the map. On that base, the craftsmen placed the Ural stones of various colors, representing 86 departments of France. Such a mosaic was framed in jasper and silver laurel leaves.
The more valuable stones, adorned with gold, were chosen to depict the cities of the French Republic. Tourmaline symbolized Paris, beryl – Lille and Nantes, Le Havre and Marcel were marked with bright green emeralds. Cherbourg-Octeville was decorated with alexandrite, and Toulon with chrysoberyl. Diamonds were scattered on the map, as well as sapphires, amethysts, topazes and other stones denoting French cities.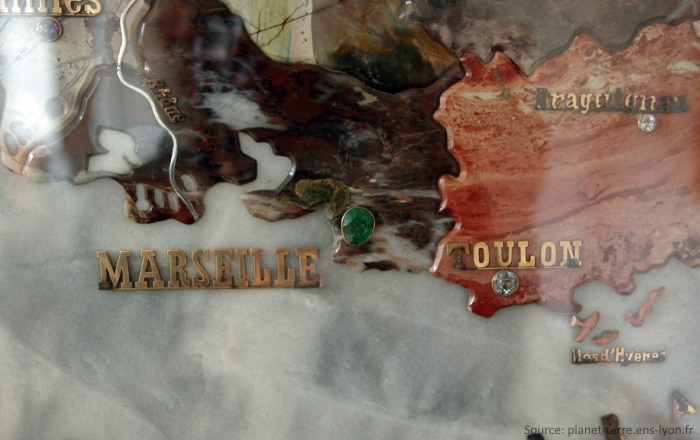 In the photo: Cities of France were inscribed with gold letters on the map.
The thinnest platinum thread, the total length of which was 750 centimeters, marked the river of France on the map. Most of the work on the creation of the masterpiece was undertaken in 1898. Nicholas II of Russia endorsed the work of the craftsmen. The royal family was delighted with the end result and decided to donate the unique map to the French Republic.
The golden medal
Visitors of the world's fair in Paris praised the Russian masterpiece of stone carving art. Every day, hundreds of spectators flocked to see the precious stone map. Words of praise and dozens of great reviews were published in the newspapers. The art of the Ural masters won the Grand Prix. Vasily Mostovenko became the recipient of the National Order of the Legion of Honour (the degree: Commander) and was awarded with the corresponding cross.
For a long time, the map was showcased in the Louvre, and now it is stored in the museum of the Château de Compiègne. There is a replica of the masterpiece in Yekaterinburg – real diamonds were replaced with artificial ones, and "platinum rivers" are no longer platinum, but silver.
Read about the treasures of France