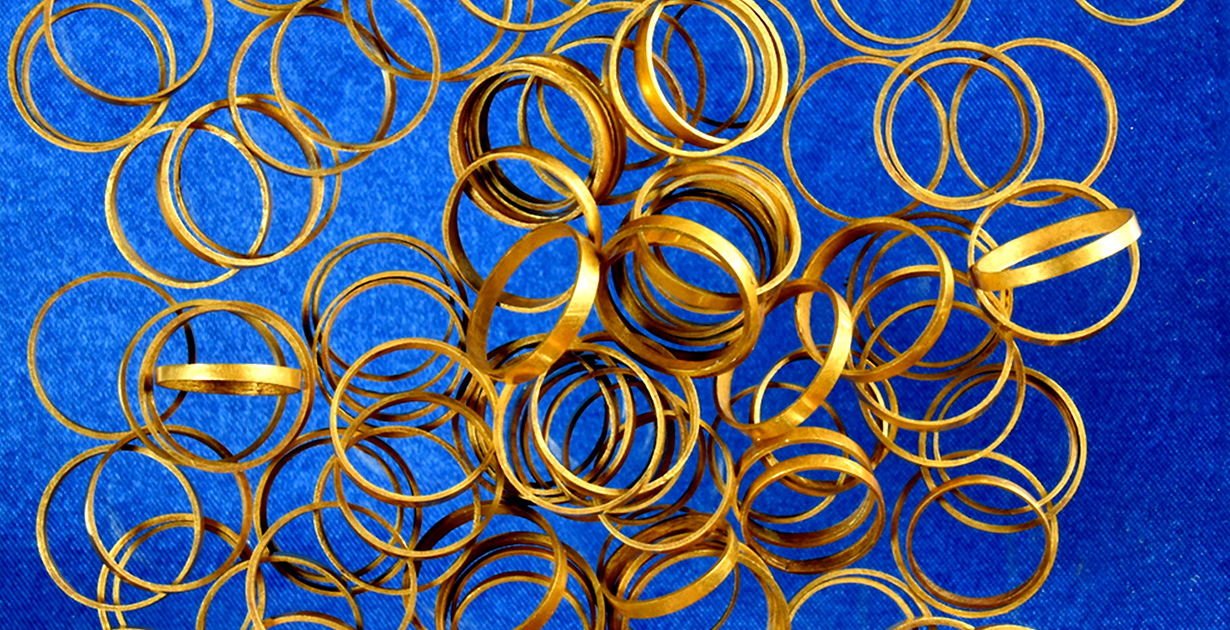 The secret of the lady with gold rings
02.12.2022
Average reading time — 3 minutes
A unique discovery was made in 2022 by the international team of archaeologists in western Romania. Not far from the city of Oradea, an ancient burial ground of an extremely wealthy person was discovered. The abundance of valuable items found during the excavations amazed the scientists.
An unexpected finding
The discovery was made by accident, during the construction of the highway. Archaeologists got down to business, and the excavations lasted from March to June 2022. Given the size of the skeleton and the absence of weapons, it was determined that a woman was found in the grave. And, as it turned out, it was a woman of noble origin. 169 gold rings, 800 bone beads and an ornate spiraled copper bracelet were recovered from the burial.
The specificity of the decorations suggests they date back to about 6,500 years. The presence of such a quantity of gold items for the ancient times is indeed astounding. The weight of the rings that the deceased wore in her hair is 200 grams. This is a lot for the Copper Age, when humanity was just beginning to get acquainted with gold and mined it in the only way known to man, namely by gold panning in river sand.
The abundance of valuables and the good condition of the teeth of the deceased indicate that she came from a very rich and noble family.
The scientific community is delighted
Călin Ghemiș, head of the excavations, called the discovery sensational. He stressed that in the region, known as the Carpathian (Pannonian) Basin, only 150 gold items had previously been found. But now, 169 gold items have been found in one place.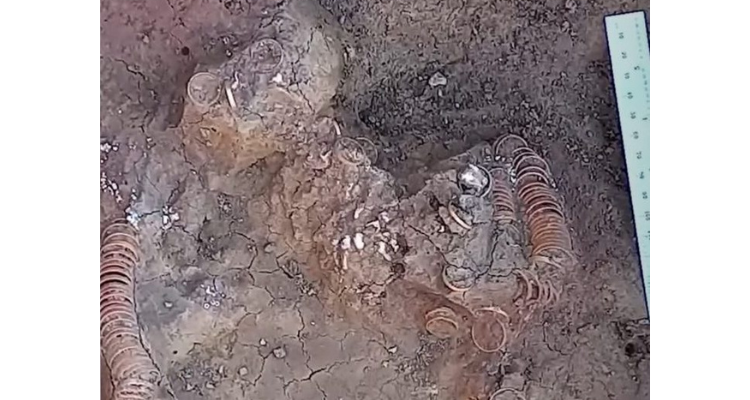 In the photo: gold rings that belonged to a stranger from the Copper Age.
Director of the Tarii Crisurilor Museum (Muzeul Țării Crișurilor) Gabriel Moisa said at a press conference: "It is a phenomenal discovery. Such a treasure no longer exists in Central and Eastern Europe."
According to Moisa, the large amount of gold found demonstrates that this metal has been highly valued by people since time immemorial.
Researchers want to learn more about the mysterious woman who owned such huge wealth for her time. Experts from Romania and the Netherlands are engaged in the analysis of the remains to date them more accurately. If it is possible to determine the geographical origin of gold from which the rings were made, this will bring scientists closer to unraveling the identity of the ancient rich woman.
When the research is completed, the decorations will be exhibited at the Tarii Crisurilor Museum in Oradea, so that everyone can see them.
Read also the article:
Golden cup from the Bronze Age