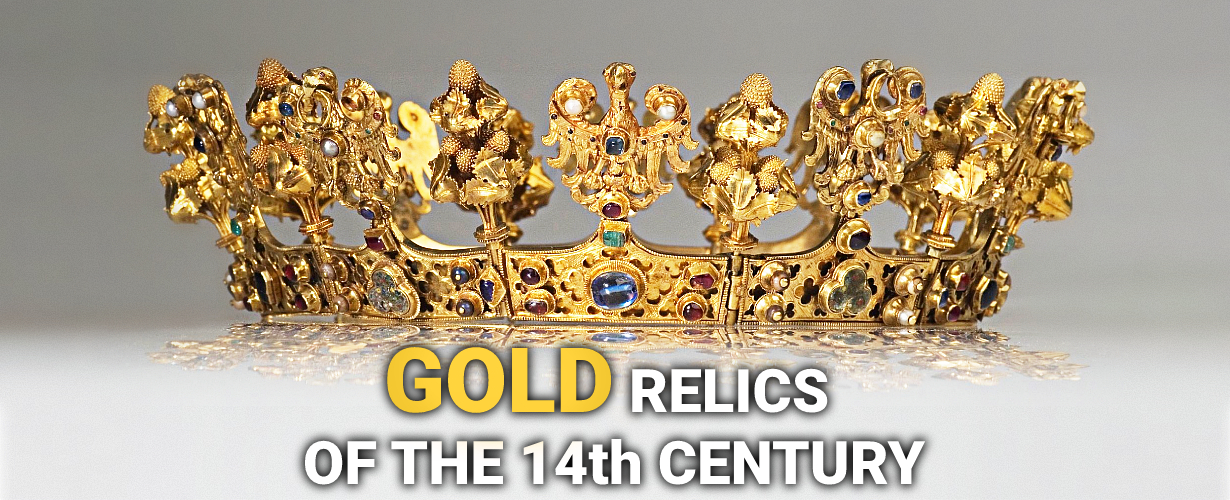 The treasures of Queen Valois
15.11.2019
In 1985, during the restoration of an old house in the small Polish town Środa Śląska, builders accidentally discovered gold jewelry, and the most valuable item among it was the luxurious royal crown.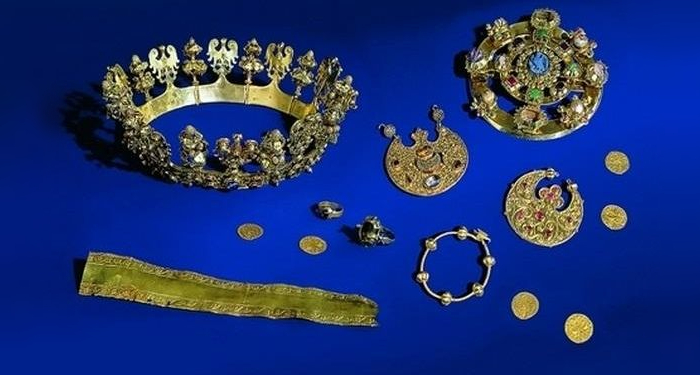 In the photo: the precious relics from Środa Śląska – one of the most valuable treasure troves of the last century.
The unique item, which has lain under the building since the middle of the XIV century, caught the attention of treasure hunters all over the country. Later on, mass archeological excavations were carried out in the city.
Many of the discovered artifacts were redistributed among private collectors. Both the Minister of Culture and National Heritage of Poland and local authorities asked the citizens to bring the precious objects back in return for remuneration. Some people responded to the appeal, but most of the treasures vanished without a trace.
Scientists came to the conclusion that the jewels belonged to the Queen of Bohemia Blanche of Valois who lived in the XIV century. Archaeologists believe that the noble lady was the last owner of the jewelry.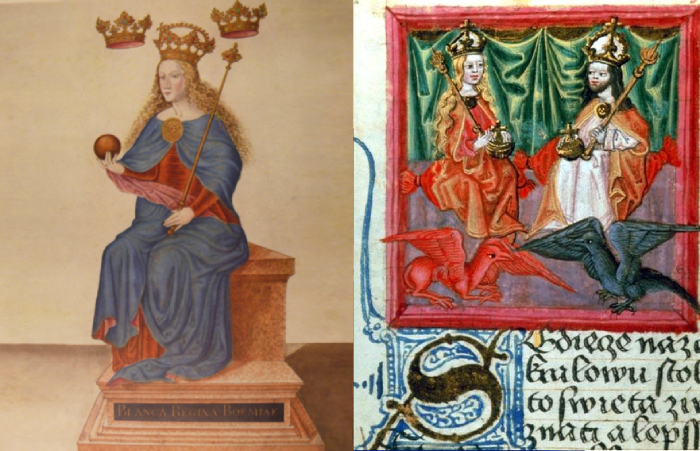 In the photo: Blanche was married to Charles IV, the King of Bohemia, and later the Emperor of the Holy Roman Empire.
The golden jewelry items feature motifs of the art of South Italy; historians believe that the jewels were inherited by the queen from her Sicilian relatives.

In the photo: the elegant jewelry inlaid with precious stones.
The most valuable item of the treasure trove is the crown of the early 14th century, decorated with emeralds, garnets, sapphires and pearls. The golden headdress is decorated with figurines of eagles holding wedding rings in their beaks, exemplifying the symbol of marriage.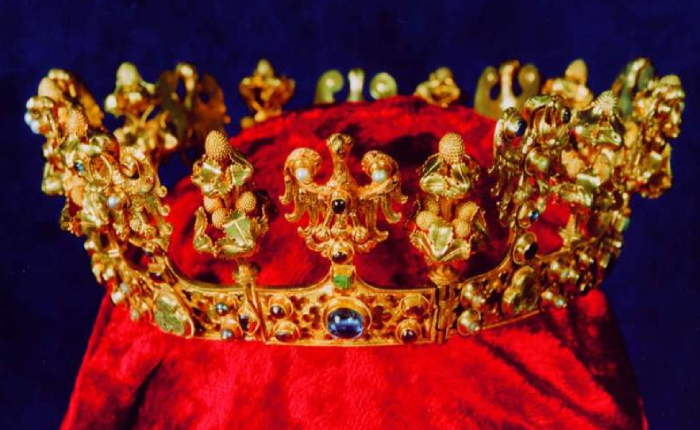 In the photo: an exquisite female crown was made specially for the wedding of the monarchs.
After the death of Blanche, King Charles IV mortgaged his wife's jewelry to the local moneylender. The monarch needed money to run a military campaign in Italy in order to conquer the imperial crown. While Charles IV was at war, a plague struck the city. The moneylender died, meanwhile the queen's treasures were kept hidden. The treasures were discovered only after 650 years.
Currently, the unique jewelry collection is showcased in the Museum of Archeology in Wrocław and are estimated at nearly $150 million.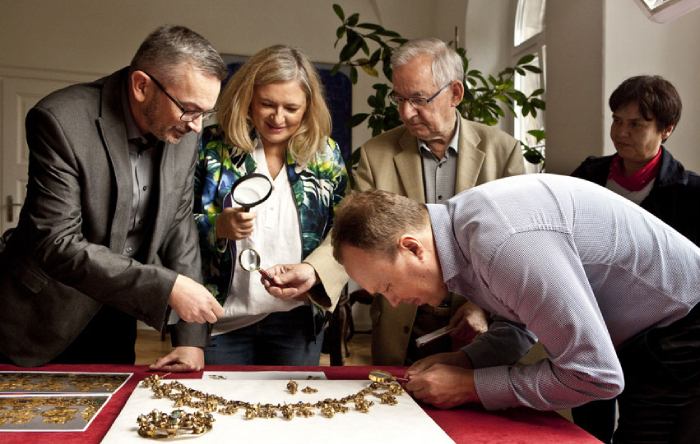 In the photo: the restoration of the discovered precious objects was carried out by the Wrocław museum workers.