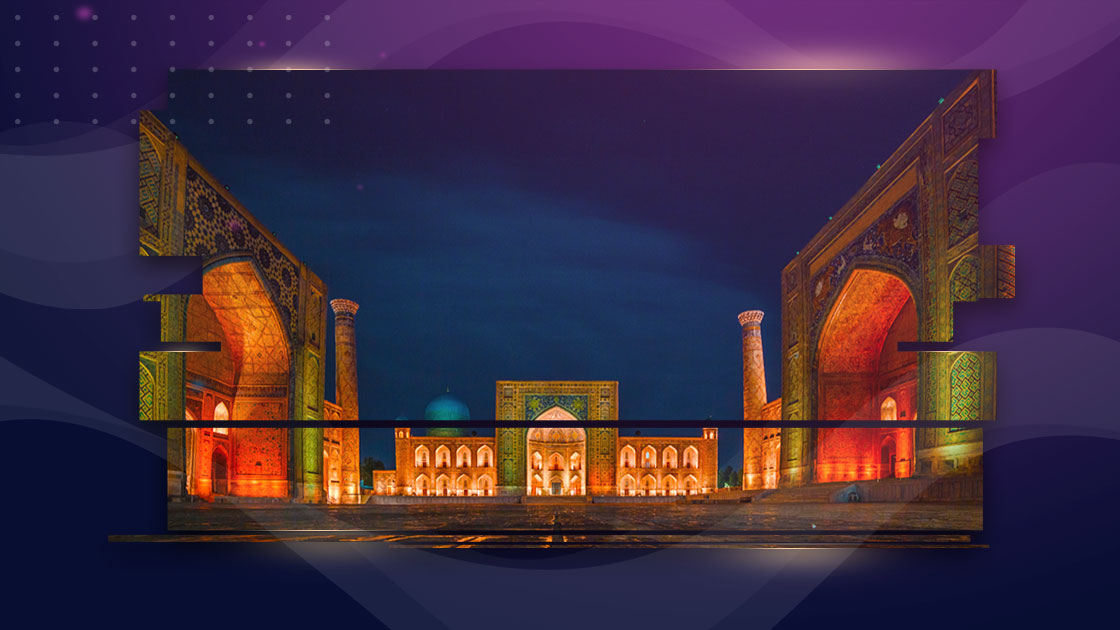 Tilla Kari madrasa
18.06.2021
In 1660, on the main square of Samarkand (Uzbekistan), the construction works of the grand architectural building Tilla Kari madrasa, aka madrasah Tillya-Kari, have been completed. It took 15 years to complete the building, erected by the order of the city's ruler.
Its original name "Tillа Qori" from Arabic literally means "gold covered." "Madrasa" is the Arabic word for any type of "educational institution" for Muslims, serving as both high school and seminary. After graduating from madrasa, graduates can go to university.
In the XIX century, the building was severely damaged during the earthquake, most parts of Tilla Kari madrasa were ruined. The restoration of Tilla Kari lasted 60 years, the madrasa was completed only by 1980, when the golden paintings of its interior were recreated.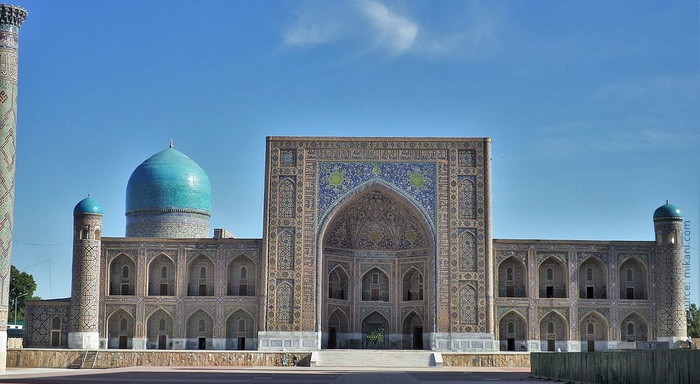 In the photo: the facade of the madrasa consists of numerous arched niches located on two floors and two low angular minarets.
The building's exterior is covered with ceramic tiles, painted with oriental patterns and floral ornaments. The restorers were able to reconstruct the building's unique look from its historic past.
There's a mosque with a large dome covered with blue ceramic mosaic in the western wing of the Tilla Kari theological school. For a long time, it was the central mosque of Samarkand.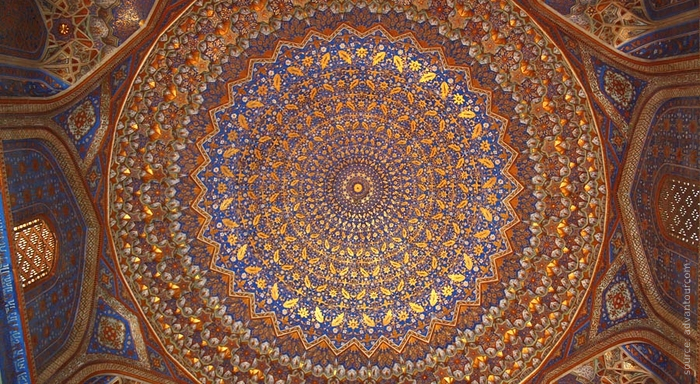 In the photo: from the inside, the large dome of the mosque is trimmed with gold.
The premises of the madrasa are covered with marble panels with traditional ornaments from Samarkand.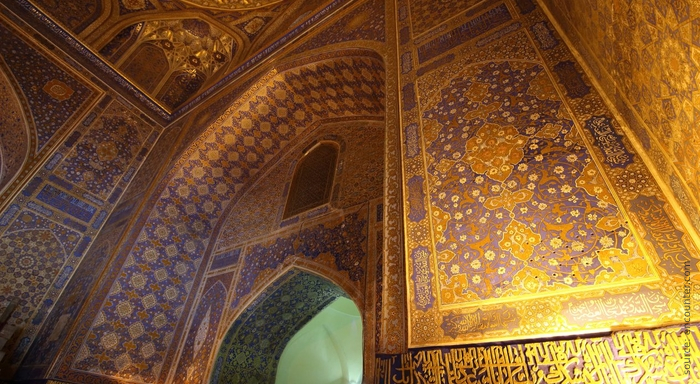 In the photo: The abundance of gilding gives the impression that the whole space of the madrasa "shines" like a golden flame.
In 2001, an amazing architectural monument was listed in UNESCO World Heritage Site.
Read also: