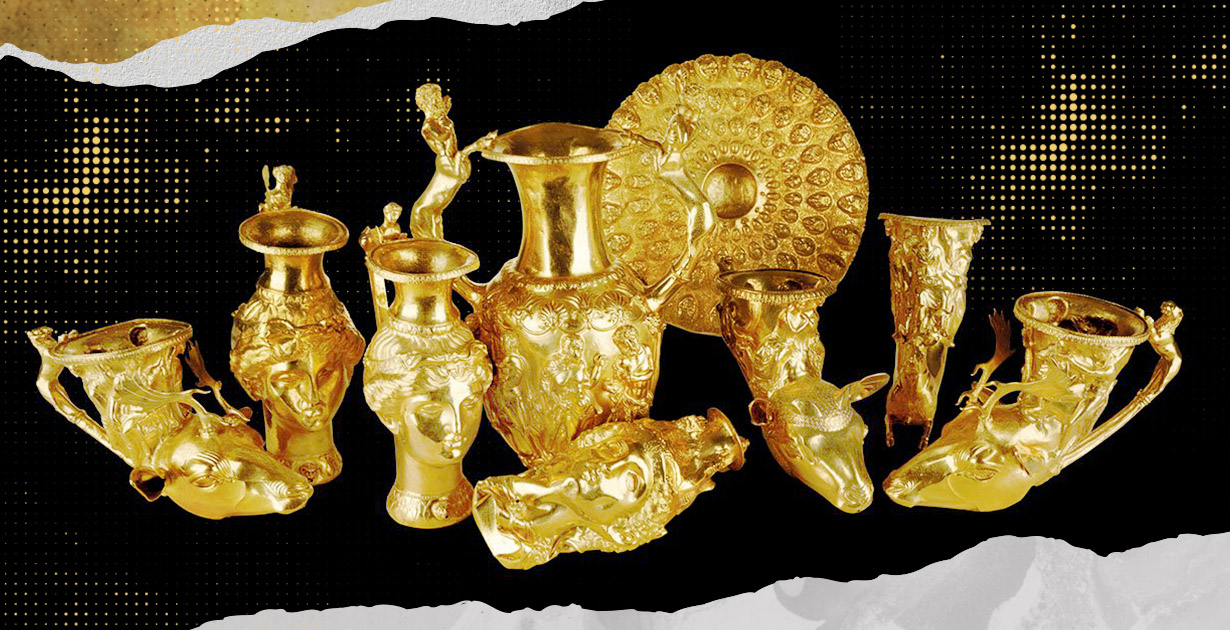 Treasures of the ancient Bulgarian capital
18.11.2021
Great Preslav (Veliki Preslav) was the capital of the First Bulgarian Empire less than a century, from 893 to 971. Travelers from different countries spoke fondly of the thriving medieval city that was famous for its gold riches. The Bulgarian scientist and theologian of the 9th century John the Exarch wrote about the Preslav treasures: "When he [a peasant and a stranger] entered the palace and saw the high chambers and churches decorated with stone, wood and patterns, and with marble and copper, silver and gold inside, he did not know with what to compare them because he has not seen such a thing in his land except the poor straw huts, as if he is losing his mind."
The beautiful city did not last long. In 972, the city was occupied by the troops of the Emperor of Byzantine John I Tzimiskes. Veliki Preslav was razed to the ground, and the riches of the royal palace were looted.
In the second half of the 20th century, archaeologists began excavations on the site of the capital of ancient Bulgaria. The ruins were cleared from soil, and the survived parts of the walls of the once magnificent palace appeared.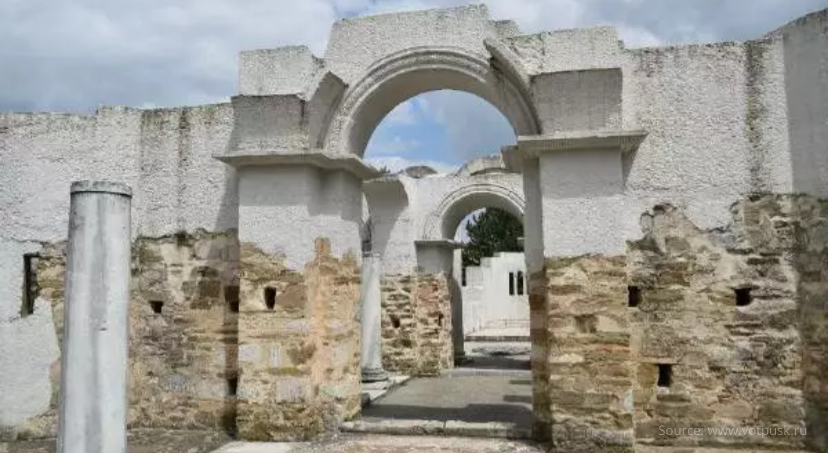 The most valuable discovery was the "Preslav Treasures" that are considered one of the largest medieval jewelry treasure troves in Europe.
Archaeologists have discovered roughly 170 items made of gold, silver and bronze, decorated with precious stones, colored enamel and pearls. Gold objects were made during the 10th century by the craftsmen of Veliki Preslav and Byzantine Constantinople. Among the valuable items there were also adornments of an earlier period, dating back to the 3-7 centuries.
Experts conclude that the gold jewelry is a part of the family jewels of a noble and rich woman, quite possibly a member of the royal family. Probably, the gold treasure was hidden in 971 during the attack of the Byzantines.
Among all the items of the Preslav treasure, the golden necklace of the 9-10 centuries, decorated with crystals, amethysts and multicolored enamel amazes with special splendor.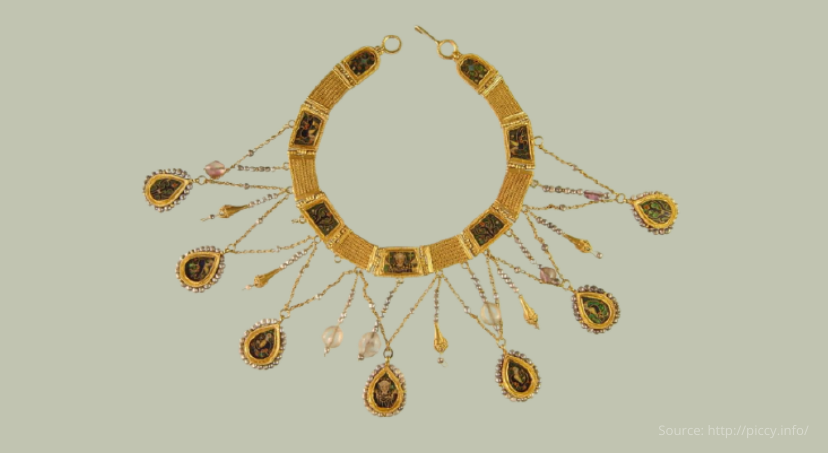 According to one version, the luxurious golden necklace was a generous offering from the Tsar of Bulgaria Peter to his beloved — Byzantine emperor's daughter Irina (née Maria), who received it before the wedding in 927.
Golden temporal (temple) rings of the 10th century decorated with gems, enamel and pearls are the examples of intricate filigree.
In the Middle Ages, adornments like these, being the integral part of the ceremonial attire of noble women, were hung on the sides of the headdress.
The gold medallions found in the Preslav treasure sparkle with a scattering of emeralds and amethysts. According to ancient ideas about the properties of minerals, these stones inspired the owner of the jewelry goodness and maintained her beauty and youth.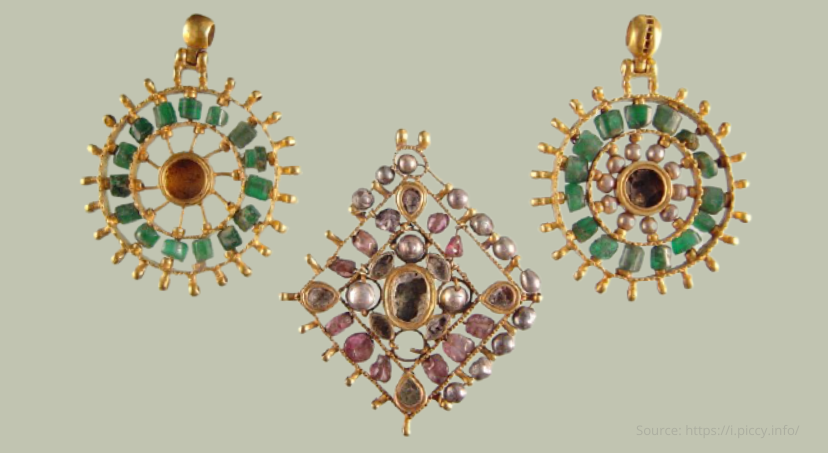 The signet ring — a frame made of gold with a rock crystal inlay — was created in the 5-7 centuries and was intended to seal personal documentation with a wax stamp. The Annunciation scene, characteristic of Christian art, has been carved into a round-shaped stone.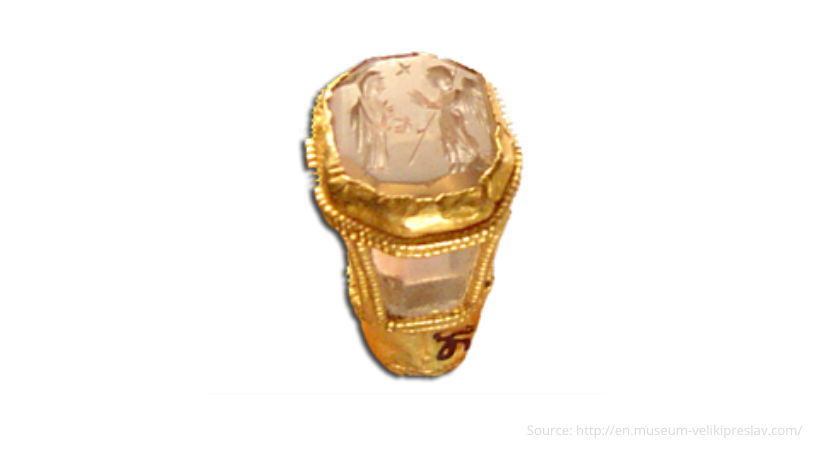 The Preslav treasures are masterpieces of the jewelry art of the Middle Ages, exemplifying great historical and cultural value. The unique gold objects are showcased in the archaeological museum, located on the territory of the former town of Veliki Preslav.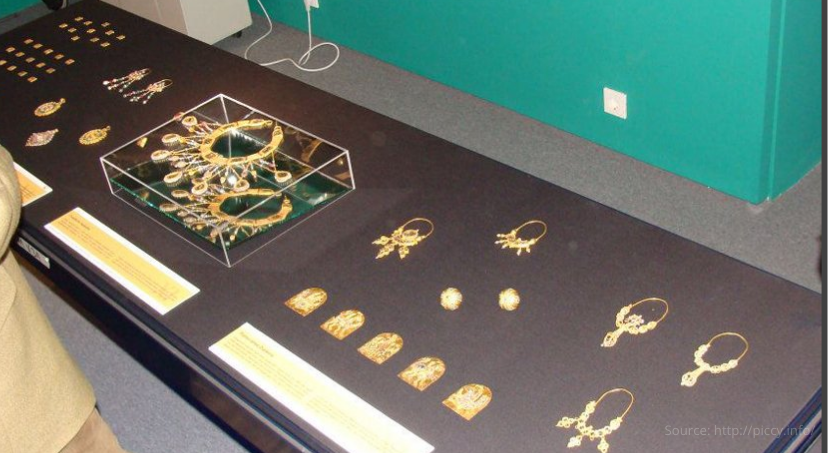 Read also: