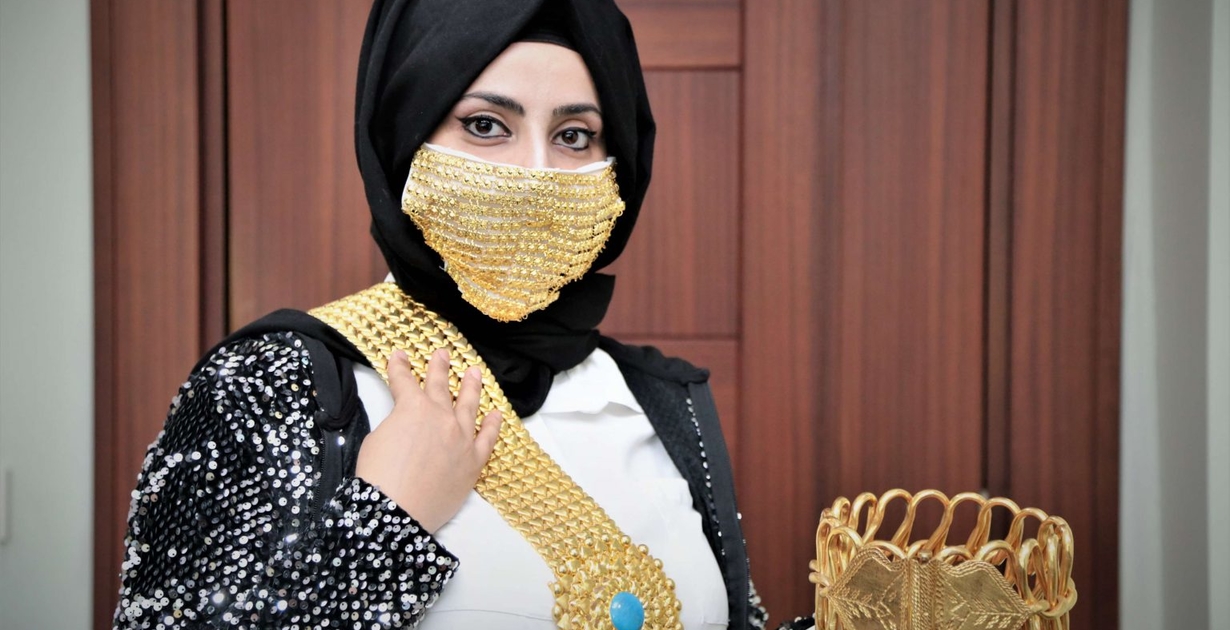 Trend of 2020: gold masks
16.10.2020
Masks are required
American researchers told that people's concerns about the dangers of wearing medical masks were unfounded. Compliance with the rules of wearing protective equipment, albeit with mandatory breaks, proves its effectiveness during a pandemic. If most people followed the prescriptions of doctors, it would be possible to stop the rapid spread of the virus and protect most of the population.
Meanwhile, those who care about their health come up with the most incredible ways of protection against coronavirus COVID-19. Since gold is a metal that is widely used in the medical industry, gold masks have become a trend of 2020.
Turkey
A jeweler in the Turkish province Kahramanmaraş has invented an unusual gold jewelry for those who are getting married. Since both bride and groom, as well as numerous guests, are required to use personal protective equipment during the ceremony, the craftsman created a mask that adorns the face. The head of the Kahramanmaraş Chamber of Jewelers, Haji Mustafa Oz, believes that now many Turkish brides will want to comply with preventive measures in an elegant manner by buying unique masks made of gold.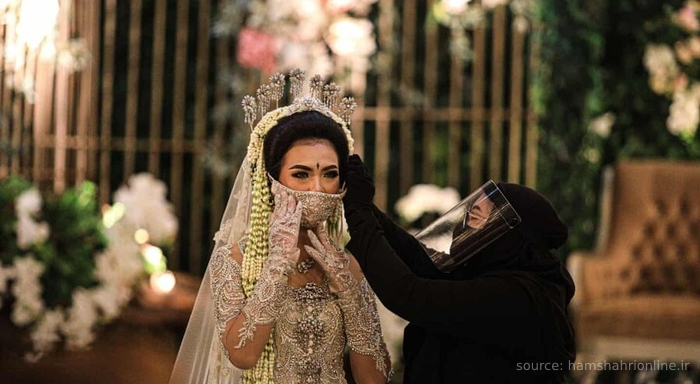 In the photo: Turkish brides prefer gold masks. Some brides sew a mesh made of gold for their ordinary masks. The price of such a mask exceeds $10,000.
India
Indians have a special affinity with gold. No wedding is complete without golden gifts for the spouses. The current situation in the world has prompted the people of India to add a new accessory to the luxurious outfits of newlyweds.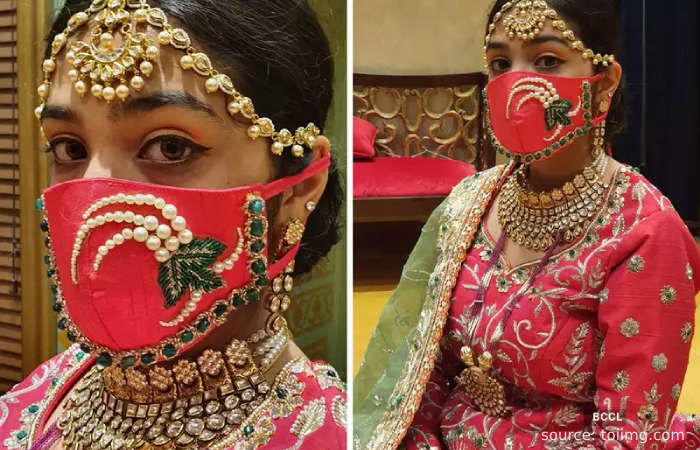 In the photo: Precious items made of gold are sewn onto protective masks.
Some local jewelry companies offer masks in yellow and white gold. Prices range from $2,000 to $5,400, depending on the number of diamonds on the mask, which can be easily removed at the request of the client.
Gold plated masks are also in high demand among the local population.
A record among masks
A resident of the Indian state of Maharashtra, Shankar Kurade, loves gold and bold jewelry made of the precious metal. During the pandemic, he decided to order a protective gold mask.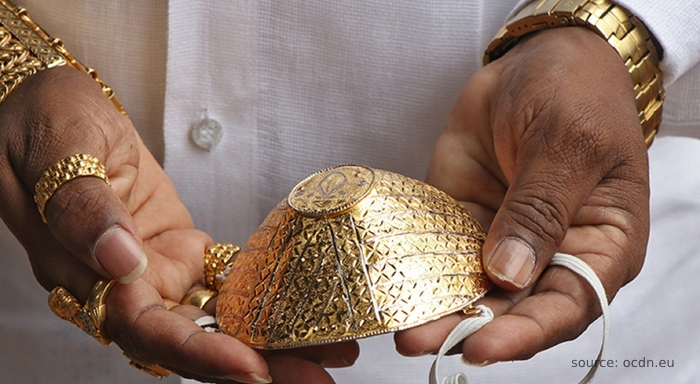 In the photo: The mask contains 2 ounces of gold, just over 56 grams. Its price is 289 thousand rupees ($3,870).
Not only major international designers, but also young people who enter into a marriage approved the new wedding fashion trend and became its big fans.
Gold protects you from any consequences of the crisis!