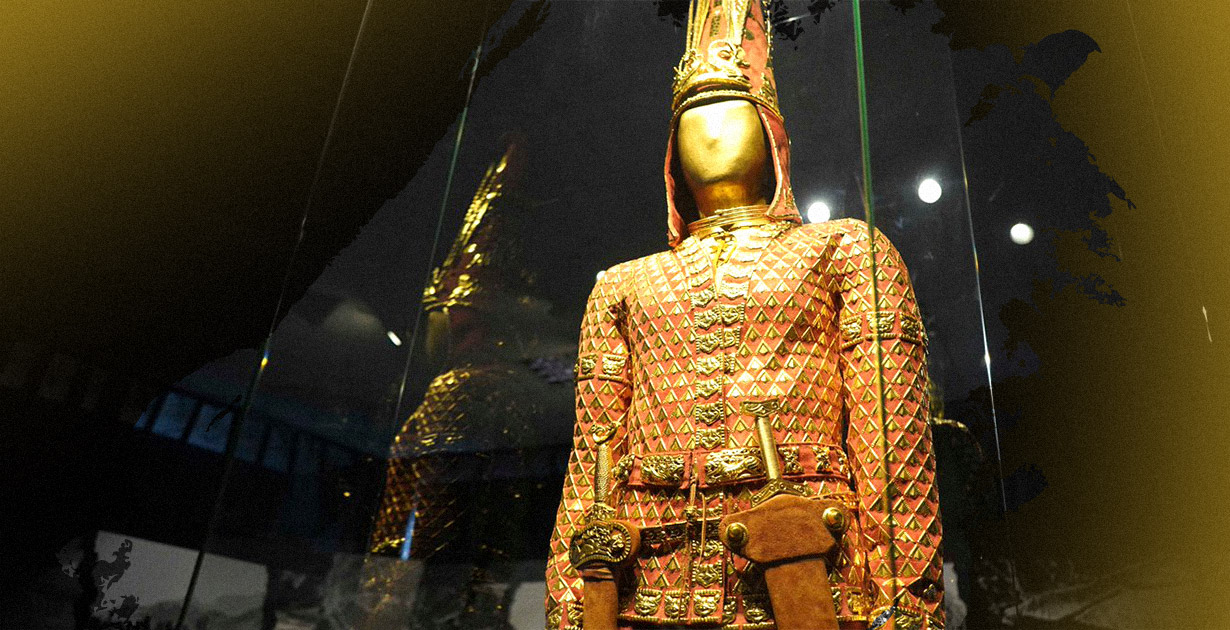 Altyn Adam: 3 facts about the "Golden Man"
06.05.2022
Average reading time — 3 minutes
Fact 1: a discovery in the Great Steppe
In 1969, Kazakh scientists led by Kimal Akishev unearthed the tomb of an ancient Saka warrior, who has been dubbed "Kazakh Tutankhamun".
The work was carried out on the banks of the picturesque Issyk river. Despite the fact that many burial mounds on the territory of Kazakhstan were previously plundered, the discovered burial miraculously remained untouched. An incredible number of gold items amazed the researchers: 4,000 precious jewelry pieces, ancient weapons, exquisite vessels were found next to the remains of a noble warrior. The findings suggest that the warrior was descended from the royal family or was Saka leaders' heir.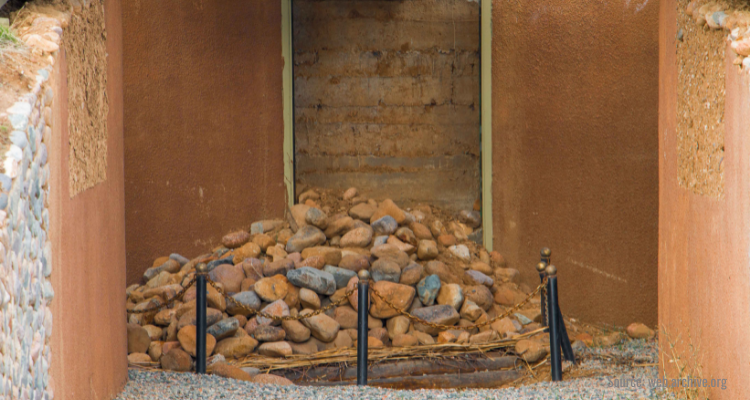 In the photo: a wooden log frame, which was found by archaeologists, is made of Tian Shan spruce logs.
Fact 2: the legacy of the "golden" warrior
When recreating the image of the ancient warrior, archaeologists carefully examined the discovered objects. It is assumed that this was a man between the ages of 16 and 18.
A 70-centimeters-high headdress is admirable. The pointed cap is adorned with the precious metal. Various animals and trees are represented on gold plaques. The four cardinal directions are marked with sharp arrows, proving the epic personality of the leader. Tulpar's wings and goat horns combine the mythical image of a fairy-tale horse and a cult ancestral totem.
The well-known archeologist Bekmuhamet Nurmukhanbetov, the founder of the Issyk Museum, is convinced that this headdress is by all means a pointed royal crown.
The gold ornament on the neck symbolizes wealth and strength — the tips of the torc are made in the form of tiger heads.
The military costume was made of red suede, symbolizing power, wealth and militancy.
It is believed that the leader died from a severe blade stab wound in the back.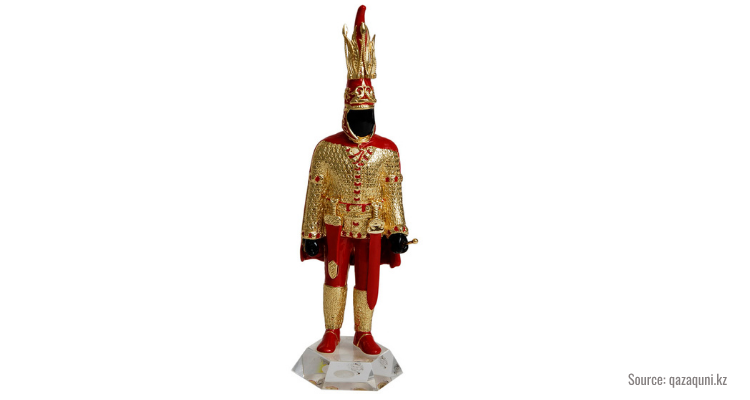 In the photo: the leader's conical helmet, namely kulah khud, is generously decorated with gold.
Fact 3: the warrior's eternal life
As scientists continue their research, new amazing discoveries are made.
One of them concerns an inscription on a cup found near the warrior. The text still has several interpretations, but none of them can be recognized as the only valid one.
Another discovery relates to determining the sex of the buried person. Based on the decoding of the inscriptions on the objects, Alexander Garkavets, Doctor of Philology, came to an ambiguous conclusion that the "Golden Man" could be a young girl. A handbag, a mirror and scarlet paint found nearby confirm this assumption. If the speculation is proved right, then the crown will "transform" into a festive headdress of the Kazakh bride.
The "Golden Man" (translated from Kazakh "Altyn Adam") is a symbol of Kazakhstan. The rarest exhibit was showcased in various museums around the world, causing astonishment and admiration of visitors.
The most valuable artifact is currently stored in Nur-Sultan, in the State Museum of Gold and Precious Metals.
Read also the article: