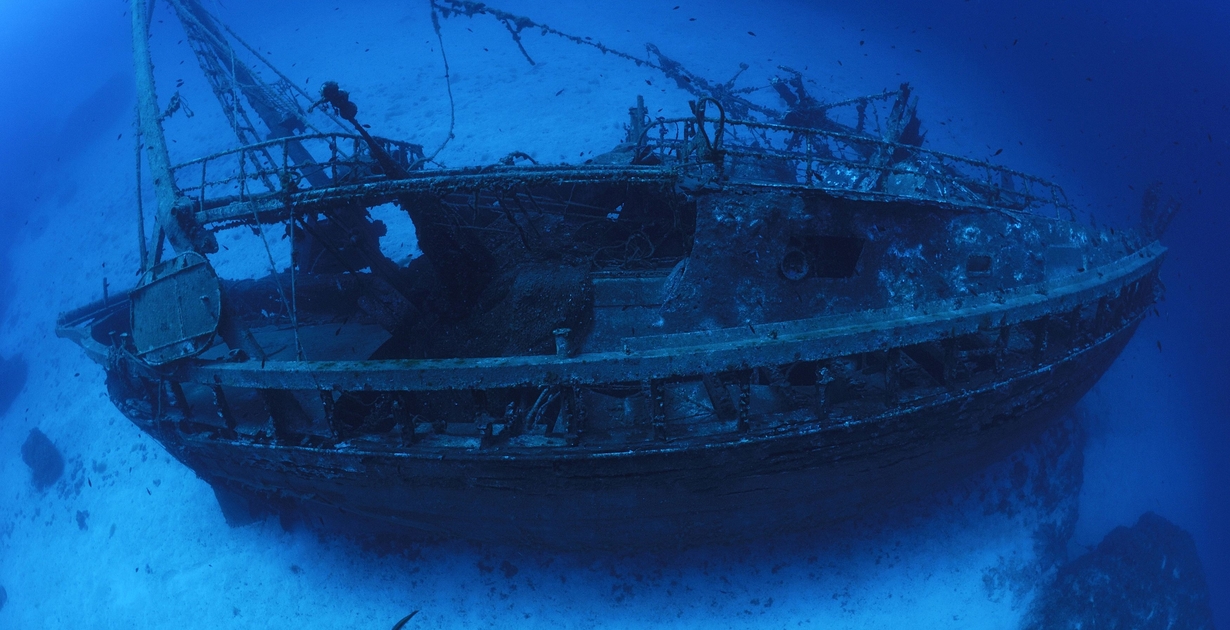 Golden treasures of the Le Chameau frigate
20.11.2020
In the summer of 1725, the French sailing ship Le Chameau departed from the port of Rochefort, France, heading towards Canada. Aboard the frigate were the members of the administration of Quebec and the new Governor-Elect. Numerous treasure chests filled with French gold coins of the XVIII century were stored in the hold of the ship.
After a month of sailing, the ship got caught in a violent storm. An experienced captain was able to navigate the ship and escape the hurricane. In order to wait out the bad weather, the commander wanted to reach the calm shores of Kelpy Cove near Cape Breton Island, which was only ten miles away.
Sadly, the ship never reached the intended destination. While maneuvering between the rocks, the 600-ton Le Chameau was swept onto the rocks.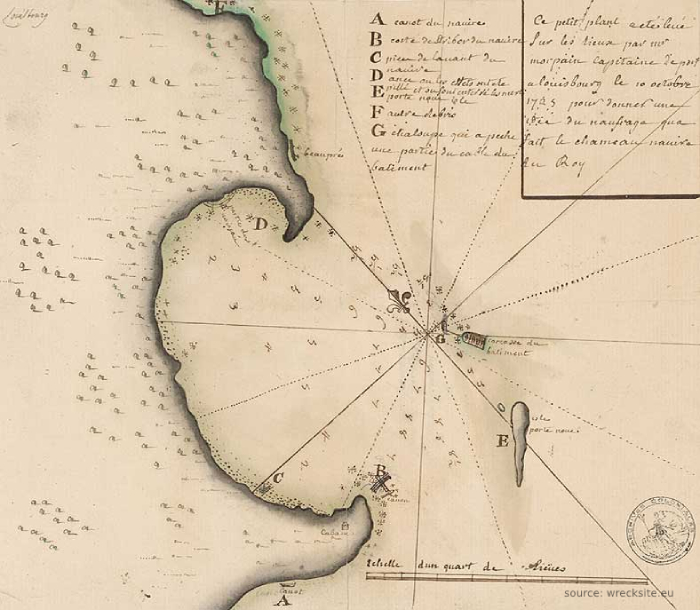 The old map marks a place near Kelpy Cove (Cape Breton Island, Canada) where the frigate sank.
Divers could not find the chests with precious coins, - a load of gold disappeared without a trace. The French authorities no longer attempted to find the lost treasure.
For two centuries, the treasures of the sunken ship were merely forgotten. However, in the beginning of the 20th century, gold prospectors started to the explore the shipwreck site. Years went by, but to no avail.
In 1961, an amateur diver Alex Storm was lucky enough to find a handful of rusty cannons of the sunken French frigate at the bottom of the bay.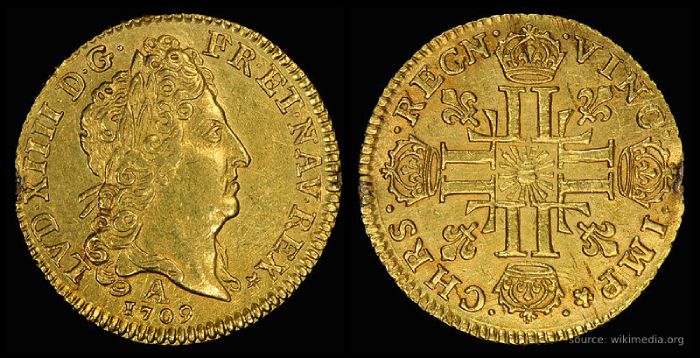 In the photo: Storm found gold coins in a layer of silt.
He later found the marble bust of King Louis XV, dated 1724, and called off the search.
In 1964, Storm returned to Port Hood Island, Nova Scotia with a team of experienced specialists: navigators and cartographers.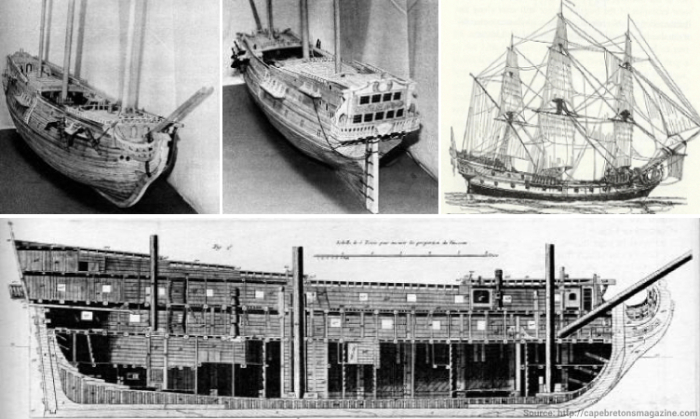 In the photo: Storm had a detailed scheme of the sunken frigate.
The men divided the bay into squares, gradually and carefully examining the bottom of the bay. After a year of painstaking work, they were able to detect fragments of the ship's hull. The team explored the territory further, broadening the search area and examining the seabed. They end up finding 48 cannons of the sunken ship.
The treasure hunters decided to explore the coastal waters of the island and nearby reefs. Finally, their searches were rewarded. Storm and his partners managed to find several French gold coins with the profile of Louis XV, followed by the piles of gold coins.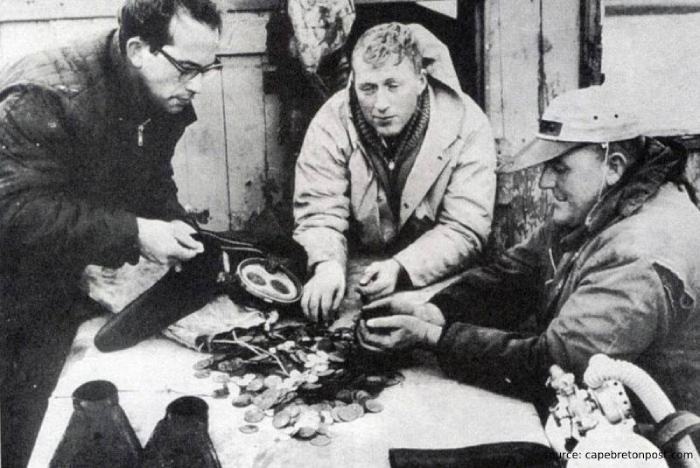 In the photo: gold coins recovered from the bottom of the ocean were sent for the evaluation and authentication.
In 1965, the treasure trove of Le Chameau was estimated at $300000.
Read also:
In Search of the Spanish Galleon Gold