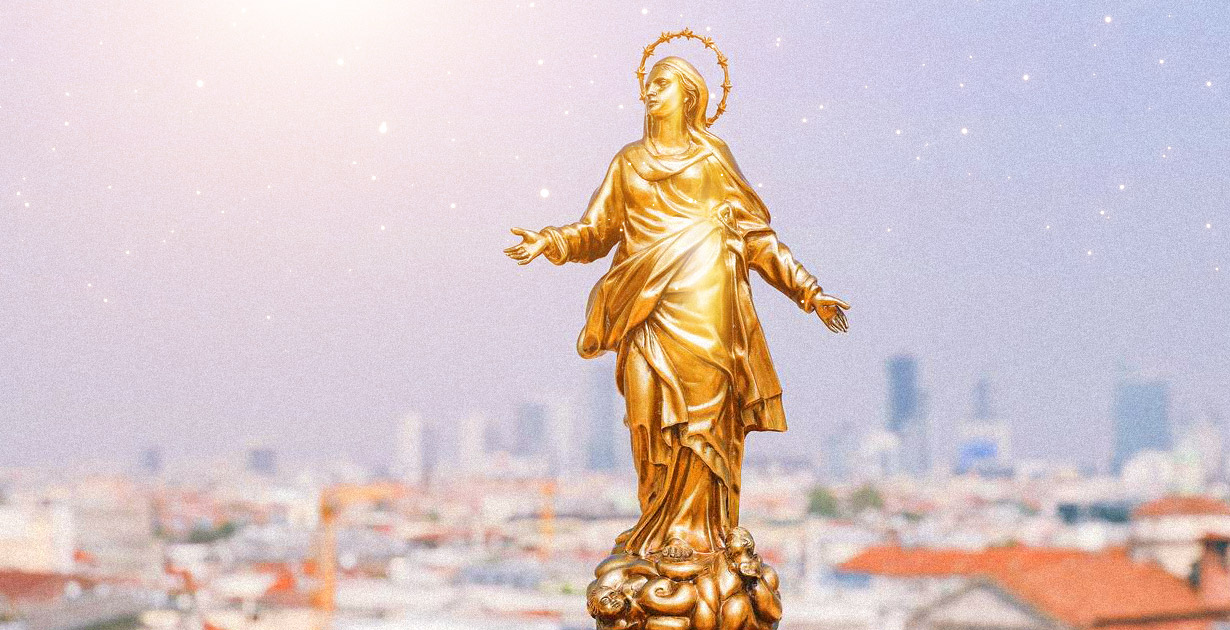 Madonnina — the "Milan Madonna"
22.07.2022
Average reading time — 3 minutes
The Milan Cathedral (Duomo) is the symbol of Milan
The white marble Gothic cathedral rises above the historic center of Milan.
The Metropolitan Cathedral-Basilica of the Nativity of Saint Mary, one of the largest in Europe, is considered a real masterpiece. Construction began in 1386 and continued for several centuries. During that time, architects and specialists in Gothic architecture succeeded each other, and each sought to add something special to the building that towered above the central square.
As a result, the cathedral got the record number of tall spires and marble sculptures, carved towers and monumental columns.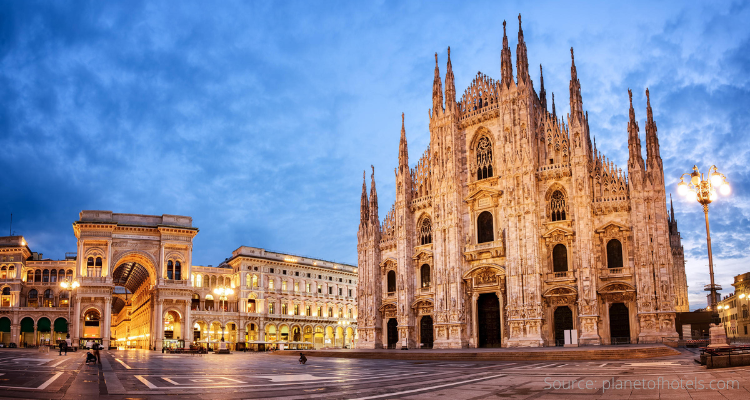 In the photo: many famous writers, such as Oscar Wilde and Mark Twain, visited Milan and later mentioned the greatest cathedral in their literary works.
The golden Madonna
In 1769, the cathedral was adorned with a tall spire topped with a gilded bronze statue of the Madonna. The height of the spire is 108 meters; the height of the sculpture — 4.16 meters.
The patroness of Milan (La Madonnina) has been so cherished by the Italians that they even issued a decree according to which not a single building in the city could overshadow the holy Madonna.
The protectress of the Milanese is the most important religious and civil symbol. At the moments when the Italian flag flutters near the Madonna, such a fantastic spectacle gives courage and pride to the inhabitants, giving rise to even greater will to freedom and victory in their hearts.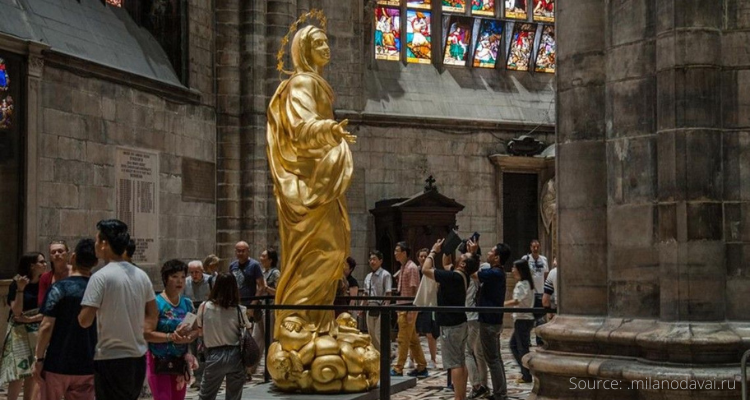 In the photo: the Madonna personifies the heart and soul of the city.
Majesty of the Madonna
33 copper plates cover the sacred statue; in 2012, during the last reconstruction, the craftsmen used 6,750 sheets of gold leaf. The weight of the slabs — 399.2 kilograms, and the weight of the stainless steel supporting structure — 584.8 kilograms. All this speaks of the monumentality of the grandiose structure.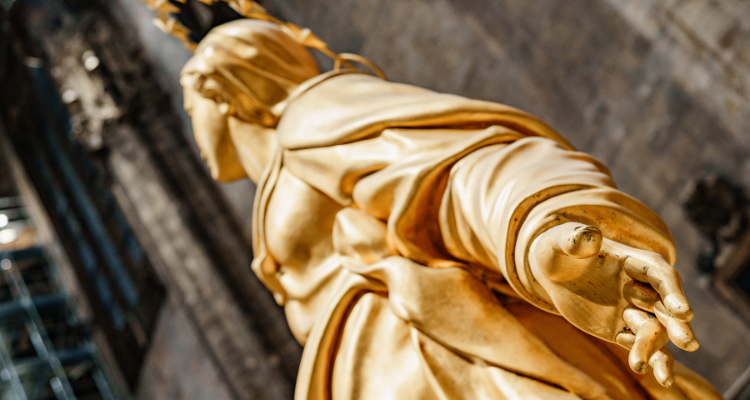 In the photo: songs dedicated to the world-famous Madonna are composed. "O mia bella Madonnina" by composer Giovanni D'Anzi has become the city's unofficial anthem.
The technology of gilding the surface of the statue using gold leaf is very complex and time-consuming. However, all the efforts of architects and restorers paid off long ago. People from all over the world come to Milan to admire the incredible creation and look with delight at the Madonna shining in the sun.
Read also the article:
Italy: Riches of the ancient theater