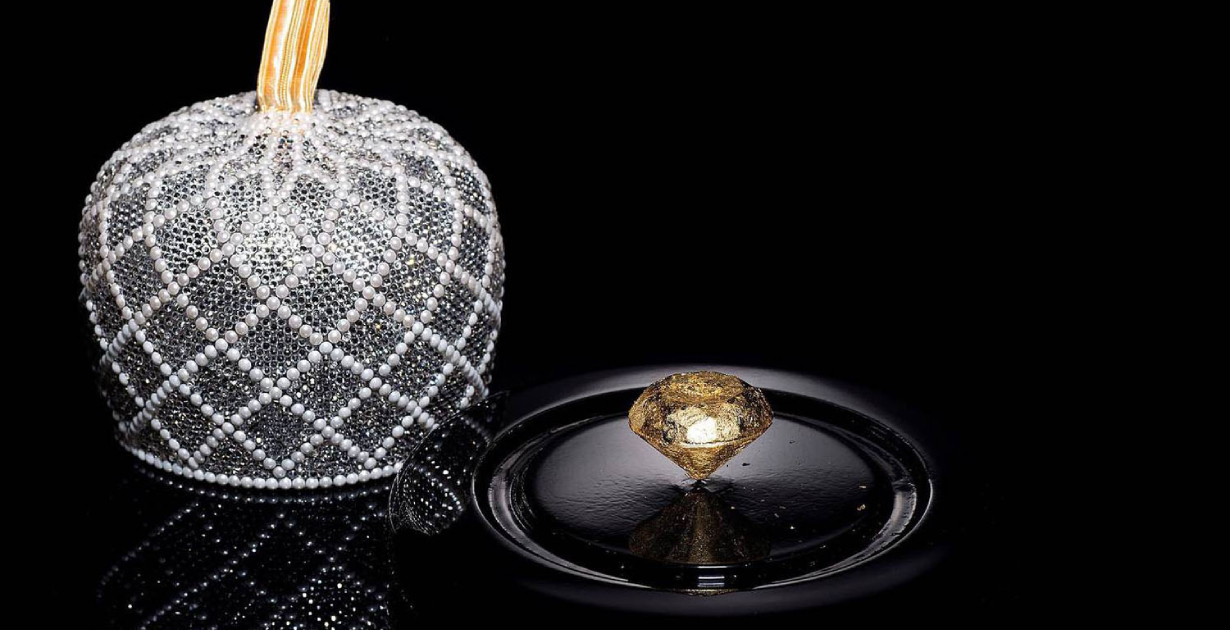 Portugal's golden "diamond"
18.12.2020
Average reading time — 2 minutes
The yellow metal is applied in a wide variety of areas, including culinary and gourmet cuisine. A striking example is the "golden" dessert created by the Portuguese chocolatier Daniel Gomes. Without a doubt, the food that is meant for real gourmets.
This sweet masterpiece amazes not only with its refined taste, but also with its high price. It was the price of the dish that helped its creator get listed in the Guinness Book of Records: at the presentation, the announced price of the dessert was $9,489.
The luxury of the dessert is visible to the naked eye. The confection is made in the form of a diamond and plated with 23K (.958) edible gold. Perhaps because of this it was named "Glorious". The sweet masterpiece contains only the most expensive and exquisite ingredients to match the royal metal cover: French chocolate of the highest quality, Madagascar vanilla, saffron, as well as white truffles and gold flakes.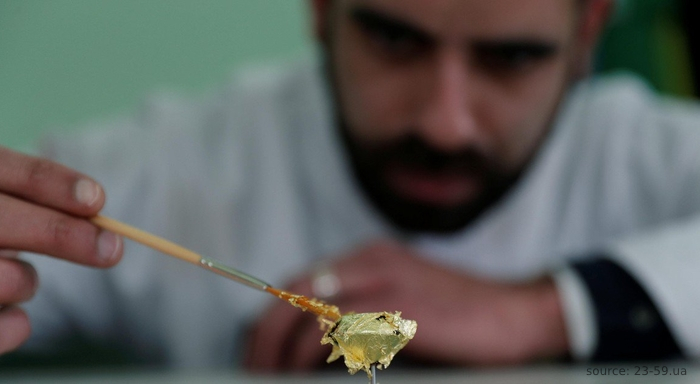 In the photo: a chocolate "diamond" covered with edible gold.
There have been 1,000 editions of the "Glorious" dessert. It is worth mentioning the exclusive packaging of each piece that complements the luxurious treat. The "diamond" is placed on an ebony base with a gold serial number and covered with a crystal lid decorated with thousands of Swarovski crystals and pearls.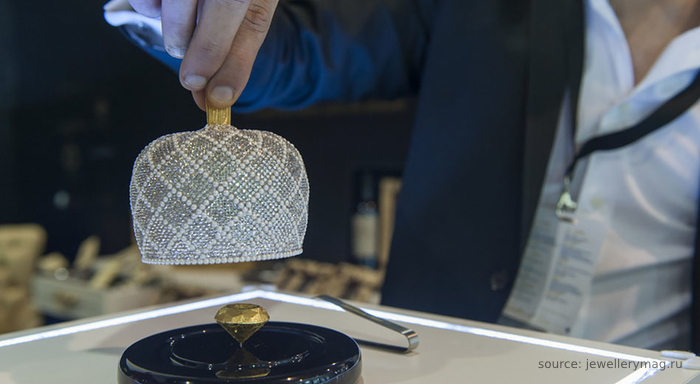 In the photo: the delicious serving of the "Glorious" chocolate dessert.
The presentation of the pastry took place in Óbidos, Portugal. During the demonstration, the jewelry masterpiece was under the watchful eye of a guard who was specially hired for the event.
Despite being truly "glorious", it is hardly the only gourmet gold piece.
Read also:
TOP 5: Worlds most expensive food and drinks with gold