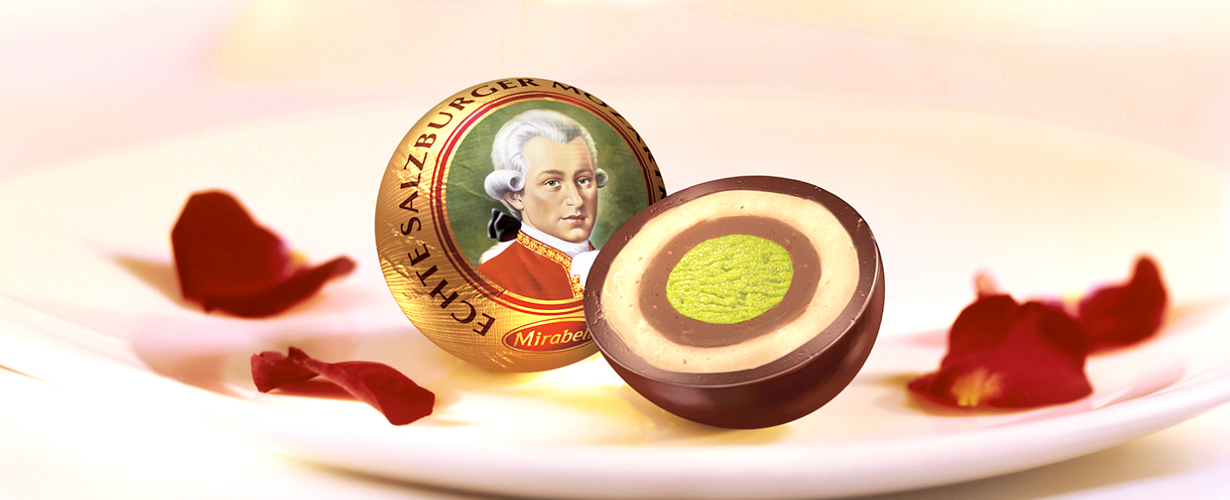 The Golden Candy of Salzburg
06.12.2019
In 2007, in the center of medieval Salzburg, a peculiar art object was installed – a huge golden ball with a full-length figure of a man standing on it. A work of modern art created by German sculptor Stephan Balkenhol.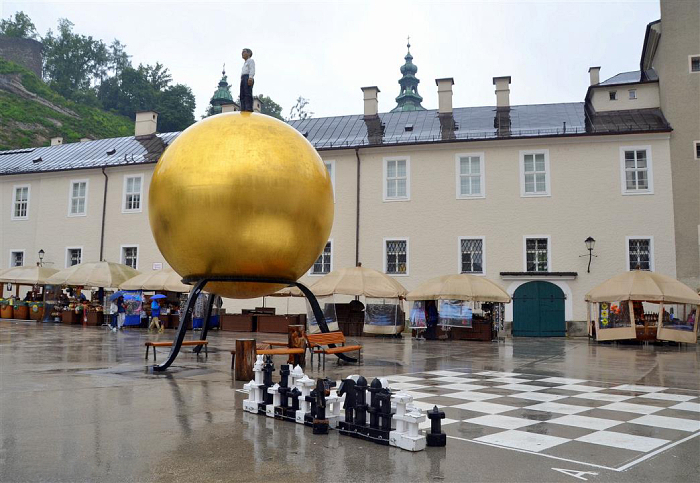 In the photo: the sphere is a two-ton ball with a diameter of five meters, covered with gold.
It is made of thick plastic and based on the iron fixture that weighs 3,5 tons. On top of the ball is a bronze 300-pound figure of a man in black trousers and a white shirt. The total height of the structure is nine meters.
An unusual monument is dedicated to Paul Fürst, the creator of the famous Mozartkugel sweets that became the symbol of Salzburg and Austria in general.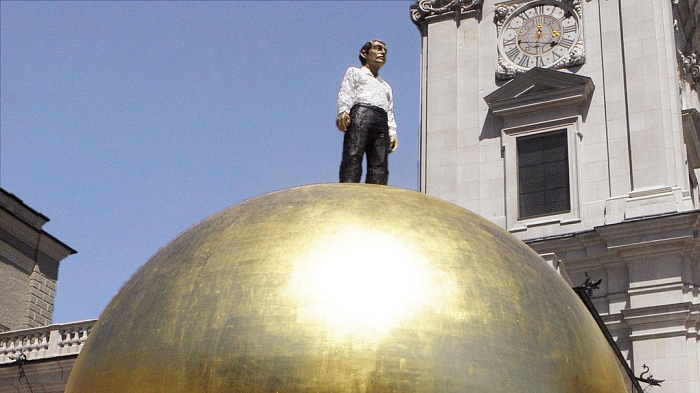 In the photo: the precious sphere – an enlarged candy wrapped in gold foil, the sculpture of a man standing on its top – none other than the famous pastry chef himself.
Mozartkugel (in English: Mozart ball) is the most popular Austrian confectionery brand. Local patissier Paul Fürst invented a round confection made of marzipan in 1890, a hundred years after the death of the great composer Wolfgang Amadeus Mozart. Such a fine creation earned Paul a gold medal at the Paris exhibition in 1905. For almost 130 years, Mozartkugel has maintained the status of the most popular candy in the city.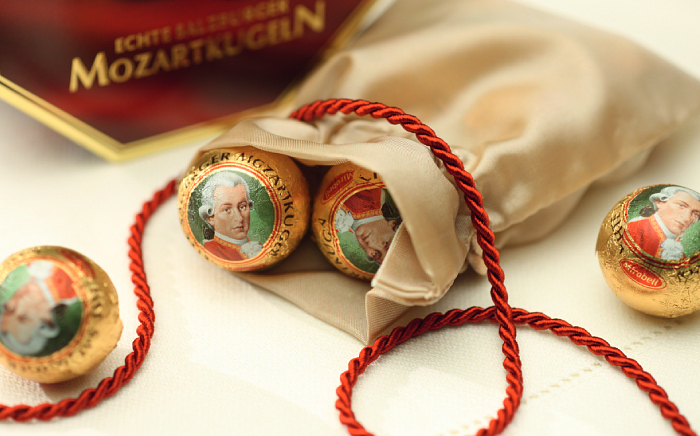 In the photo: according to the original recipe, the hand-made sweets are small balls of pistachio marzipan and nougat, covered with dark chocolate.
On average, nearly 1,4 million Mozart balls are made in the Paul Fürst's pastry shop in Salzburg per year.
The Mozartkugel sweets are not only one of the favorite delicacies of the locals, but also the most popular Austrian souvenir.
Read also: Golden mooncakes: luxury or must?