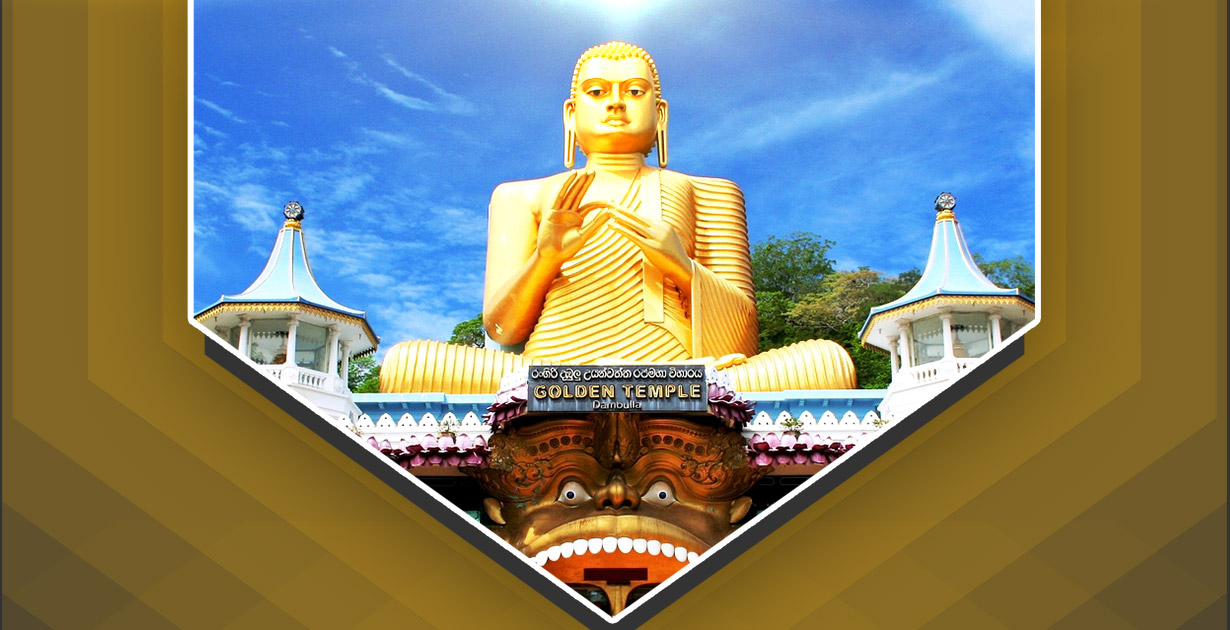 The Golden Temple of Dambulla
07.05.2021
Dambulla is a small town in the Matale District, Central Province of Sri Lanka. Dambulla is renowned for its Golden Temple – the most important object of the Buddhist pilgrimage for twenty-two centuries.
The Golden Temple of Dambulla, also known as Dambulla cave temple, is a Buddhist sanctuary carved in a rock. It was built in the 1st century BC.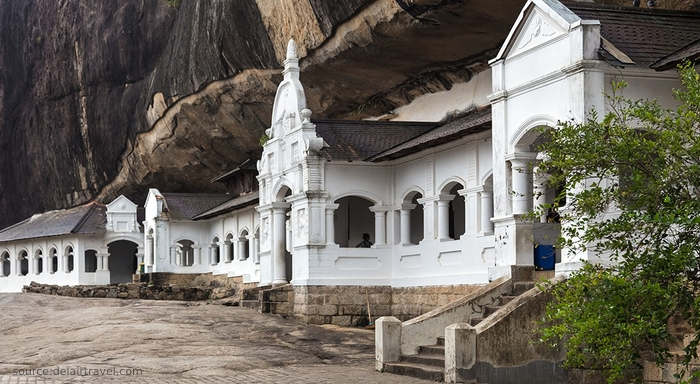 In the photo: the ancient building is considered the largest cave temple in South Asia.
The founder of the shrine is Valagamba of Anuradhapura, who was one of the rulers of the island, spent 14 years in exile in these areas. During the period of exile, Buddhist monks helped and supported him. In gratitude for their support, Valagamba, who subsequently took over the throne, ordered to erect a cave temple on a picturesque rock.
The enormous religious complex consists of several caves and niches, located at an altitude of 350 meters. The walls of the interior are decorated with Buddhist paintings and murals.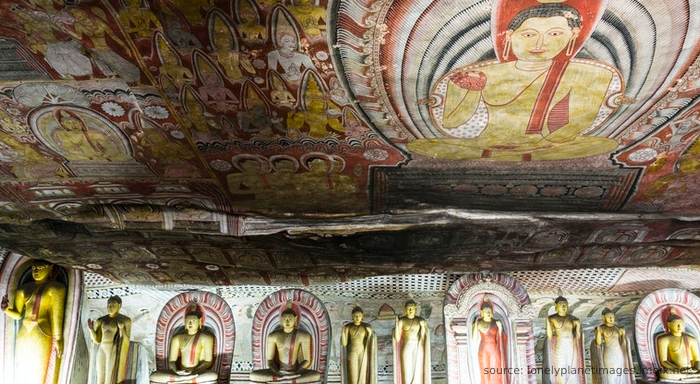 In the photo: rock gilded murals cover the area of over 2000 square meters.
The sanctuary consists of 25 monastic cells, containing 153 Buddha statues – the biggest collection of Buddhist deities' statues. Most of them are 2000 years old.
Many kings of Sri Lanka took part in the creation and renovation of the temple. At the behest of the monarchs, 73 Buddha statues were covered with gold; that explains the name of the temple. In the caves of the sanctuary, the statues of other Buddhist gods and revered rulers of the island can be found.
There are 5 main caves in the Golden Temple, the largest of which is Maharaja Lena: the cave of the Great Kings. This is the most impressive and largest area of the entire temple.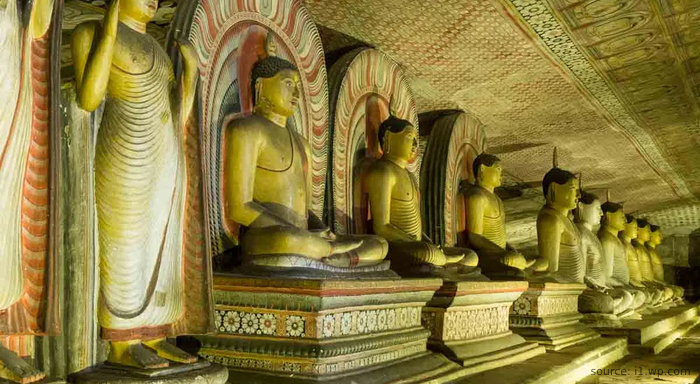 In the photo: there are 11 sacred golden statues of the meditating Buddha inside the cave, as well as two statues of the kings of Sri Lanka.
An interesting fact: Buddhists and pilgrims consider Maharaja Lena to be a real source of miracles: there is a mountain spring in it, the water of which flows up the walls. It accumulates at the highest point of the ceiling, dripping down inside the special bowl afterwards.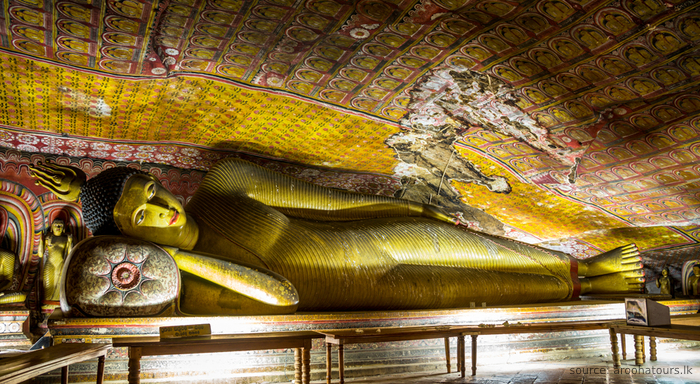 In the photo: there is a 14-meter high golden statue of the lying Buddha in the cave of Devaraja Lena, a statue of Vishnu is placed beside the Buddha's head.
In the 27-meter Maha Alut Vihara cave, 56 Buddha statues of different sizes and poses can be found: lying Buddhas, standing Buddhas and cross-legged Buddhas (Lotus pose).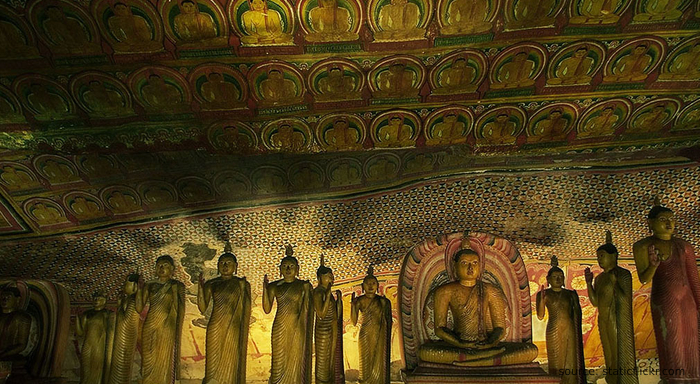 In the photo: the ceiling of the room is decorated with images of thousands of meditating Buddhas.
The Golden Temple of Dambulla is considered one of the most visited landmarks of Sri Lanka. The cave complex is visited by over 100 thousand tourists a year. The ancient religious object remains the most important Buddhist center listed in UNESCO World Heritage Site.
Read also: