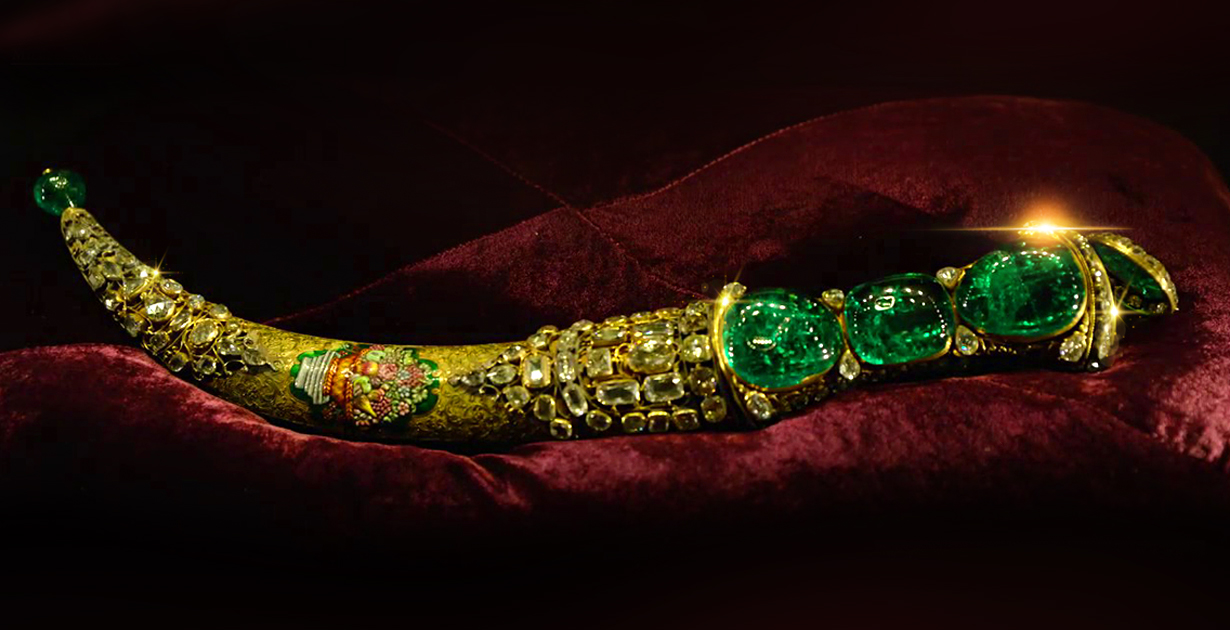 Topkapi treasures — through the ages of gold
29.04.2021
Average reading time — 3 minutes
Topkapi Palace is a striking landmark and a true symbol of power and wealth of the Ottoman Empire. The chambers of the former main residence of sultans now serve as a museum. The premises are full of golden decor elements, multicolored mosaics, skillful engraving and marble.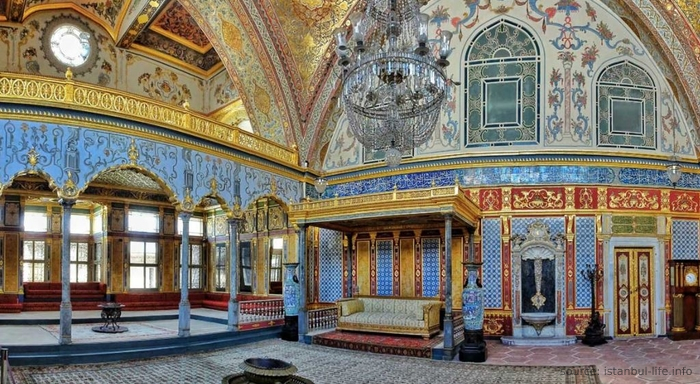 In the photo: the interior of the Topkapi Palace.
The immense riches of the Ottoman Empire are kept in the Topkapi treasury: trophies won in battles, gifts presented at weddings and other festive events, exquisite gold jewelry, weapons that amaze with the splendor of decoration.
The golden throne of the Padishahs, received as a gift from the Persian shah Nader, is the legendary exhibit of the treasury. It is a genuine work of art that was crafted from dark wood, trimmed with gold, pearls, rubies and emeralds.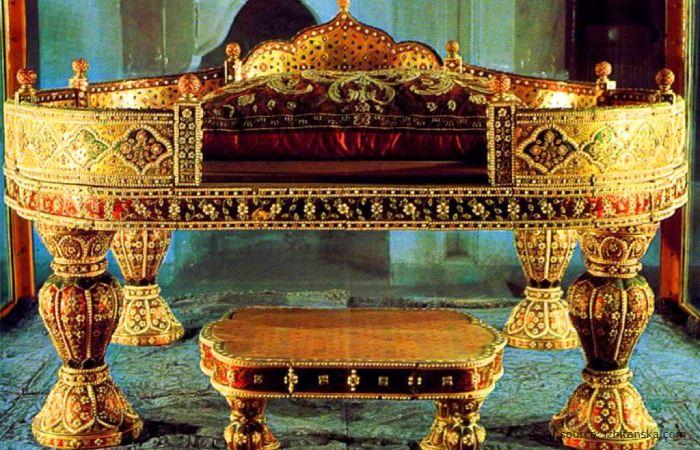 In the photo: the golden throne, a gift from Nader Shah.
No less famous is the Topkapi dagger, which should have been presented to Nader Shah as a reciprocal gift from Sultan Mahmud I. The scabbard is made of high-standard gold, and the handle is covered with emeralds in the frame of gold and diamonds. A secret watch created by skilled English craftsmen is hidden in the largest emerald. The dagger was not destined to become the crown of Nader's collection: due to the death of the ruler, the gift was returned and now it occupies an honorable place in the Topkapi Palace Museum.
Textiles decorated with gold amaze with their beauty and refinement: the sultans' caftans and the exquisite outfits of the harem concubines — the example of fine workmanship and attention to detail! The same applies to the gilded crib, generously covered with precious stones, with bedclothes made of the finest golden lace — from the first days of his life, the future ruler was surrounded by the metal of kings, a symbol of luxury and power.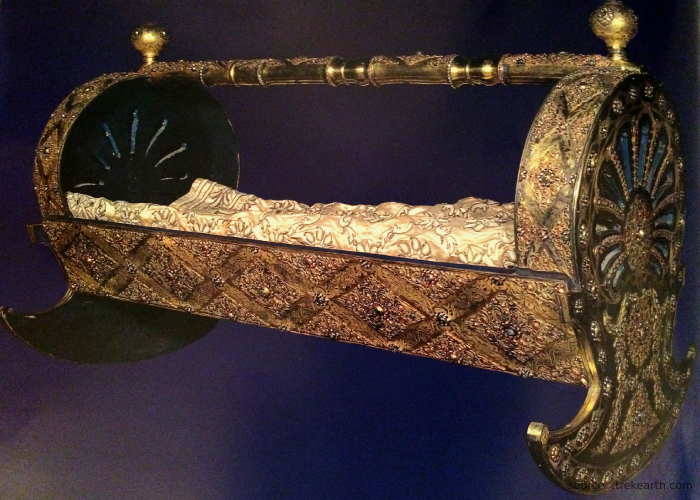 In the photo: the golden cradle of the heirs to the throne is stored in the Topkapi treasury.
Alas, not all of the sultans' jewels have survived to this day. At one time, gold reserves and jewelry served as a "safety cushion" for the Ottoman Empire — during the years of decline, part of the gold items were melted into coins. Even then, the rulers realized the importance of maintaining the financial security of the state and recognized the precious metal as a reliable investment. This way of thinking is still relevant today. In modern history, the noble metal continues to protect countries from crises.