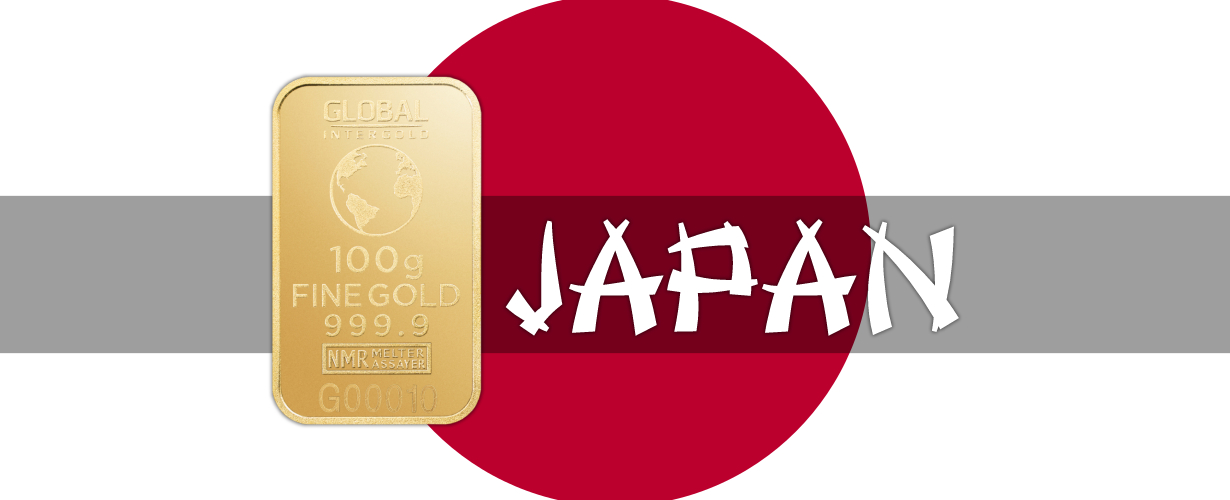 Gold in the Japanese entertainment industry
25.10.2019
Japan can be called "a country of gold". Japanese craftsmen are internationally-acclaimed jewelry experts, and the Japan's love for gold has absolutely no boundaries.
Millionaires travel to Kamogawa
Kamogawa is located 50 kilometers from Tokyo, facing the Pacific Ocean. It attracts tourists not only with fresh seafood and hot springs, but also with golden bathtubs in the Kamogawa Hotel Mikazuki.
50 kilograms of 18K gold were used to make the bathtubs that symbolize happiness and wealth. Its length – 120 centimeters, width – 71 centimeters, height – 64 centimeters.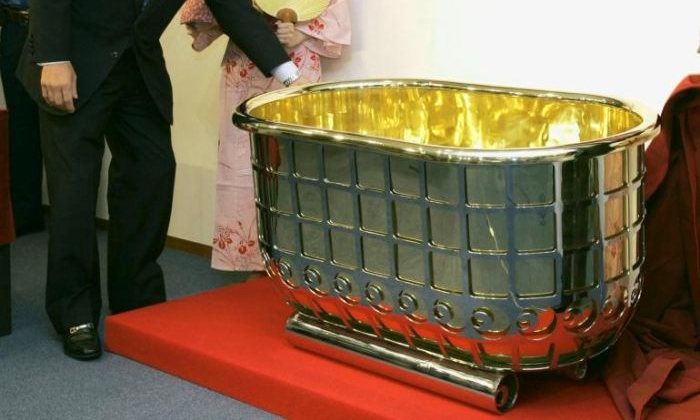 In the photo: the hotels were equipped with luxury amenities in 2005, nearly 100000 people took a golden bath within several years. As always, million investments in gold paid off.
Attractions of Sado Island
Sado Island, which is just an hour away by speedboat from Niigata, is famous for the largest gold deposit. Over 400 years, the Sado Kinzan gold mine was active. From 1600 to 1990, nearly 80 tons of gold were mined there.
Now it is a museum that is visited by 260000 tourists annually. An exhibition dedicated to gold miners and an entertainment hall are open to the public. Anyone can book a tour and go down the shaft.
In the museum, guests are given the chance to extract an impressive gold bar weighing 12,5 kilograms from a transparent cube. The hole is only a centimeter wider than the gold bar itself, so it's not an easy thing to do. The lucky few who manage to extract the gold bar are rewarded with a 0,5-gram memorable gold bar upon putting the expensive exhibit back where it belongs.
In the photo: The diameter of the hole is only 8,5 centimeters.
Masterclasses in Kanazawa
Yet another gold mine, which for a long period of time generated solid profit for the Japanese shogunate, is located in Kanazawa. This is the second largest gold deposit after Sado. For 300 years, gold mining and processing have been perfected there. The mine is now closed, but the numerous workshops of gilded furniture and household items are still alive and kicking.
Visitors can try their hand at making personalized souvenirs, covered with a pattern of gold leaf. It can be a box, a glasses case or chopsticks with floral ornaments.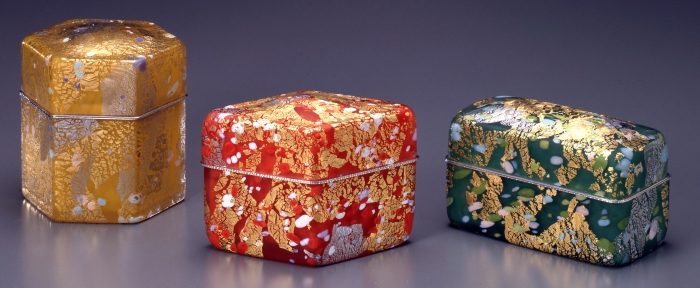 In the photo: the making of gold foil is the traditional art of Kanazawa.
First, on the surface where the picture is planned to be drawn, you need to stick a protective film. Then draw a pattern and cut it. The next step is to apply glue to the visible areas. While the glue has not dried yet, the thinnest gold leaf must be placed on top. After that, remove the remaining film and foil. At the end, you can see the result of your work – a drawing with a genuine gold leaf.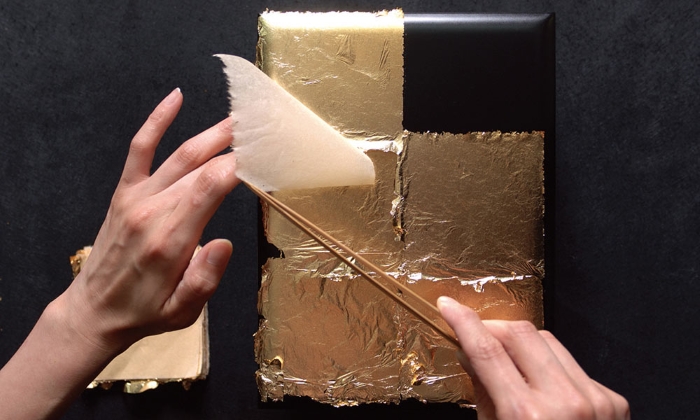 In the photo: the whole process takes about an hour.