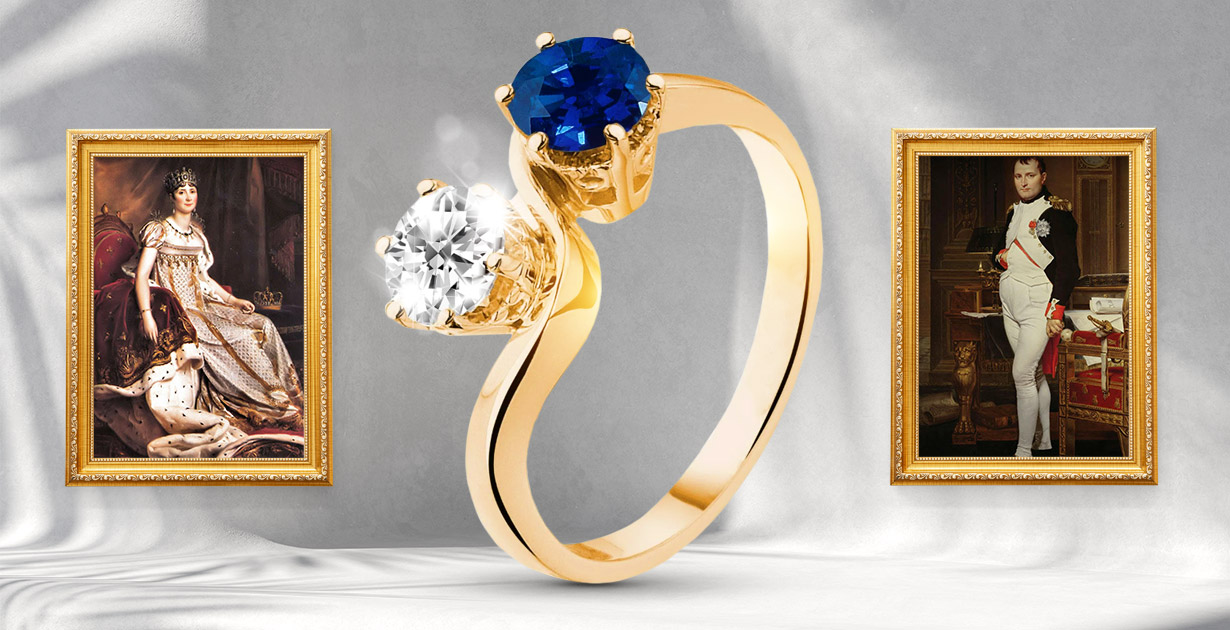 Toi et Moi: the story for lovers
08.07.2022
Average reading time — 2 minutes
You and Me
Toi et Moi is the famous name of the ring, which is customary to give to your loved one to confess strong feelings and propose a hand and heart. The peculiarity of this jewelry is that the ring can be decorated with two stones of the same or different colors. The size of the gems can also either match or differ. The uniqueness of the design of Toi et Moi (translated from French as "You and I") is in the mutual complement or contrast of stones that emphasize either two halves of the soul that are very similar, or opposite natures.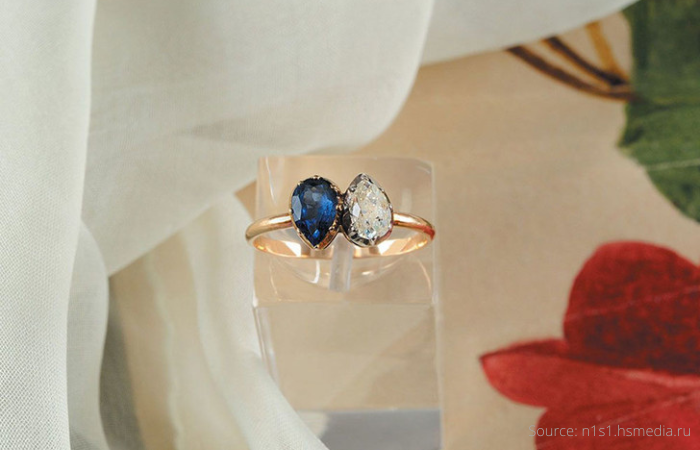 Photo: finding two identical gems is very difficult, just like it is difficult for people to find true love. That is why the ring with two stones has become a symbol of eternal and sincere feelings.
Connection of loving hearts
The incredible love story of Napoleon and Josephine began in September 1795. At that time, Napoleon was not yet a world-famous military commander, he was 26 years old, but even at that time he had an inventive mind and ambition. Josephine was a more experienced, married woman with two children. She immediately clapped her eyes on the ambitious and assertive Corsican, although his financial capabilities did not meet her demands.
The ardent young man really wanted to marry the beloved woman who won his heart. He chose an unshowy but elegant jewel. The engagement ring was made of yellow gold and set with two precious stones: a pear-shaped transparent diamond and a blue sapphire. Like two drops, a diamond and a sapphire "clung" to each other and gave the name to the most romantic ring in the world — Toi et Moi.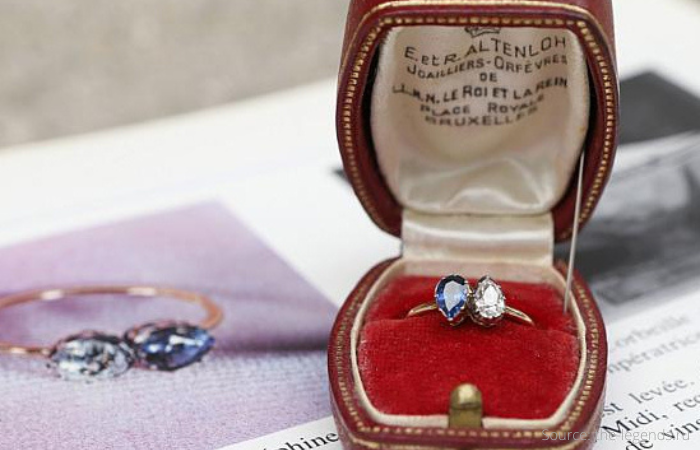 Photo: Napoleon gave this famous gold ring to Josephine on March 9, 1796.
For many years, the ring given by Napoleon Bonaparte symbolized strong and unquenchable feelings. The influential commander was not mistaken in his choice, he always remembered Josephine and continued to love her all his life. Dying, he uttered the three most important words: "Army, France, Josephine ...".
Love is above everything
Josephine kept Napoleon's ring and gave the relic to her daughter Hortense Eugenie Cecile de Beauharnais. Later Hortense gave the inherited ring to her son Charles Louis Napoleon Bonaparte. The Toi et Moi engagement ring passed down from generation to generation until it was auctioned in France on March 24, 2013.
Representatives of the Osenat auction house in Fontainebleau did not even imagine that the modest ring could cause such zeal on the part of collectors, so they set a low price for the unique ring. The initial cost did not justify the highest value of the relic, which was immediately seen by true connoisseurs of beauty.
Potential buyers have shown incredible interest in the rare lot. The ring went under the hammer for a price 47 times higher than the original. The name of the collector who paid 949,000 euros for Napoleon's gold ring remains unknown.
Read also the article:
Ode to gold: roses by Yves Piaget